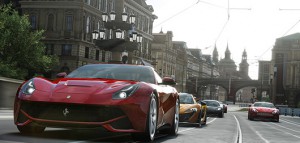 At this price point you can get close to the most immersive racing experience available on the Xbox One.
These products combined together will have your heart racing at 150 mph and have you forgetting that you are sitting in your house.
About This Setup
What I layout here is a traditional car race style setup with a wheel, bucket racing seat, shifter, and clutch. When you drag this setup in front your TV or mount a TV at the foot of the pedals it no longer seems like a game. Continue reading below the products to get more insight into my choices.
This Is The Best Xbox Car Racing Setup For Under $1300
This setup assumes you already own an Xbox One and have at least one Xbox racing game.
If any of these prices seem really off, please let me know on my contact page, so I can update the product choices and keep this page as a great resource for people trying to put their setup together.
Xbox Racing Setup Under $1300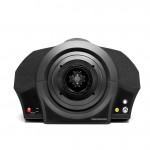 The Wheel Base, Add On Rims, & Pedals
The Thrustmaster TX Servo Base is the core of this set up and is definitely my best suggestion for a great wheelbase on the Xbox One. It features tremendous force feedback and a really powerful vibration engine. It is the core product of this setup and is a 5 star rated XRP wheel base. The wheel base doesn't come with any rims or pedals, so the key here is to add on with the products below.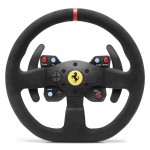 Once you have the servo base you need to add a rim to it. The EVO 599XX add-on is the best rim in my opinion, but the Leather GT is a close second.
The Thrustmaster add on rims not only feel great in your hands, but respond nice to the force feedback and vibrations pushed out by the TX's brushless motor. There are more rims to choose than these two, so shop around and get one that fits your style.
Next you'll want to add the pedal set…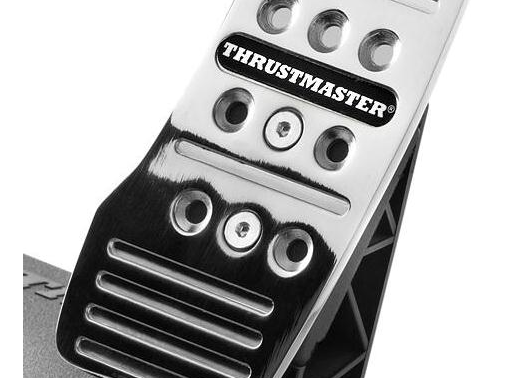 Quite simply the T3PA pedals make a huge difference in your experience because it simulates progressive resistance when braking. This pedal set weighs almost 15 lbs and is bulit of all metal components. The pedals can invert between F1 and Gt style, plus you got the clutch pedal on this set, which is obviously key when you add the shifter.
These Thrustmaster products combined are pretty mind numbing and when you mount them on a bucket style racing seat…look out!!
The Seat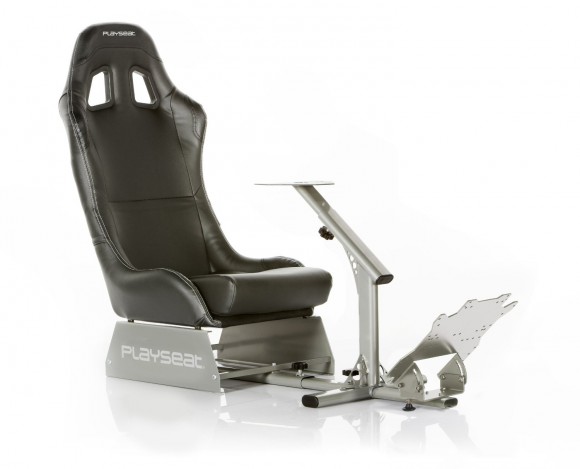 The Playseat Evolution is my go to seat for this setup, it's comfortable, stylish, and the back folds down for storage.
There are seats like the Openwheeler Advanced, that have a very similar price point as the Playseat Evolution and come packaged with a gear shift holder…so you can save a few bucks here if you need to.
I personally chose the Playseat Evolution because Playseat is known for excellent customer support if you should have an issue and want some assurance.
At this price point a gaming chair is a MUST for you and will completely change the way Xbox racing feels if you haven't been using one or are just now upgrading from a wheel stand.
If you are looking at different Xbox racing cockpits other than the Playseat Evolution as I suggested above then you will NOT need to purchase the Playseat® Gearshift Holder Pro to mount the TH8A shifter.
The Shifter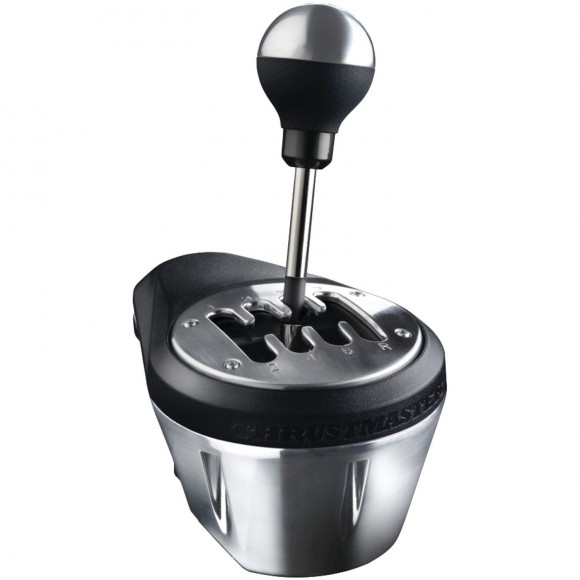 The TH8A is absolutely awesome and really makes you feel like you are driving. Once you start shifting on this monster, you are gonna wish you had it in your car. As an added bonus you can change out the head on the shifter to an after market shifter ball.
If you are considering the Playseat Evoltion and want to add the TH8A shifter then, you also need the gearbox mounting equipment.
The Headset
When you bring a high end gaming headset into your racing setup, it really provides an element of the racing game that you didn't even know you were missing. For this I suggest Polk Audio's 4Shot Headphones, which were specifically made for the Xbox One and tuned to Forza Motorsport 5.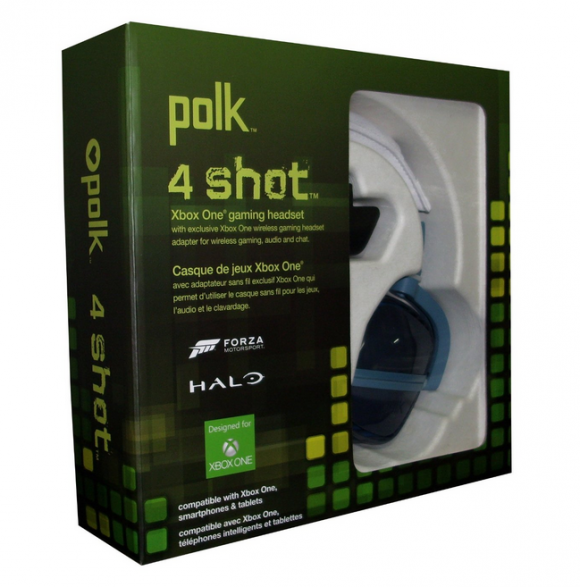 They have an ergonomic design and are super comfortable on your head for hours. This headset will show you sounds that you your car is making that you didn't even know existed in the game. Since they are stereo you can also hear cars approaching from behind and know exactly which side you need to block to keep your race position.
The only thing missing from this set up is some customiztion to make the chair vibrate with the sounds of the game, which you can take a look at my racing setup to see how I did it.
If this is not what you hand in mind at this price point, check out these other suggestions, based on your budget.
What Are your thoughts on this Xbox racing set up? Let me know in the comments below.