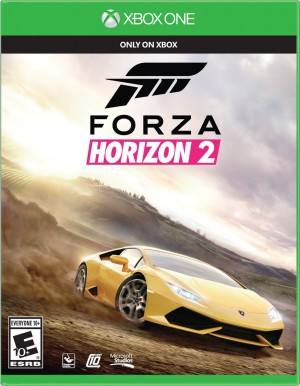 Forza Horizon 2 Overview:
Developer: Turn 10/Playground Games
Release Year: 2014 (Xbox One and 360)
Race Style: Open World
Game Physics: Simulation/Aracde
Maps: Europe
Game Progress: Career Mode
Cars Featured: 200+
Best Features: Night driving, Weather Efx
Biggest Complaint: Lack of tracks
Racing Wheel Support: Yes
DLC: Yes
XRP Rating: 4.5
Forza Horizon 2 is the second installation in the simulated/arcade style racing experience delivered by Turn 10 and Playground games. It is an open world racing game through Europe and offers dramatic weather effects as well as day and night driving. It was released on both the Xbox 360 and the Xbox One.
It features an incredible soundtrack, stunning graphics, and an off road experience that you will not get from a game like Forza Motorsport 5. This game is more arcade than simulator, but makes up for the lack of realism with many other features.
Forza Horizon 2 Gameplay Trailer
How is Forza Horizon 2 Gameplay
This is a great driving game with some nice variety in tracks and scenery. The graphics are truly impressive. Forza Horizon 2 is everything that the original Horizon game was and more. The original Horizon felt more like an experiment, this one feels like the real deal and is an enjoyable race experience.
The cars handle a bit more like an arcade game, but the are still powered by the same engine that sits behind Forza Motorsport 5.
Horizon 2 is more about the ability to do what you want in an open world like drive a Ferrari through a field of grass or take a rally truck through the woods.
The rain and night effects are an awesome touch and keeps the game challenging and interesting. The soundtrack is also outstanding and provides a great backdrop as you find yourself skidding through turns and kickin up some dirt on the shoulder of the roads.
Overall the racing in this game is a lot of fun and with addition of the open world there is always new areas of the map to discover.
Best Forza Horizon 2 Features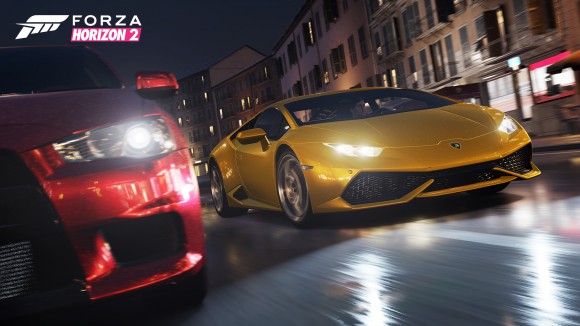 Awesome visuals, superb sound, great cars, great roads, great music, and a somewhat simulated racing feel.
The audio in the game is outstanding and the ability to choose from a variety of radio stations was an awesome feature.
The career mode takes place in a festival style format, where you have scheduled races in your career mode, but you have to drive your self to each race, by following a map.
Dramatic weather effects and day/night driving is something that was added to Horizon 2 and Forza fans have been begging for from Turn 10 for years.
Horizon 2 also features a livery editor which is always one of my favorite parts of any Forza game.
It's worth noting that Horizon 2 removed the micro-transactions that the public screamed about in previous Forza games.
BUY FORZA HORIZON 2 FROM AMAZON
Forza Horizon 2 Complaints
For me it is not simulated enough. The cars are a bit to loose for my likes and I don't car for the way the cars react after a head on collision. That's just part of the Horizon experience and you should now that before you buy it.
The open world does add a lot of variety of scenery, but I personally feel like the endless string of races in career mode, just doesn't have enough tracks. I also prefer some of the road layouts that were offered in the original Horizon game.
The music is great, but limited to what is featured in the game, once you have been through the soundtrack a few times, you will be looking for some alternative tunes. Would have been nice if the could somehow incorporate your personal Xbox music account.
Forza 5 As A Car Simulation Game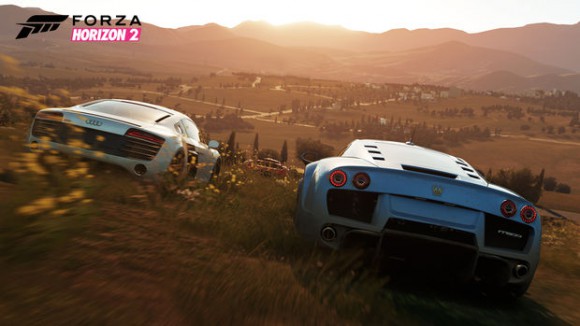 This is where I have some real bones to pick. For me personally I think this game is a bit too arcadish. Some may feel that taking a lambo through tall grass at 150 mph is awesome, where I find it to be kind of lame and unrealistic.
I mean don't get more wrong, this game is super fun and I rate it higher than Forza 5 because it has so much more depth, but if you are looking for simulation, this game is not it.
Even though Horizon 2 is powered by the Forza Motorsport technology, the cars handle so much looser on the roads and the crashes are much more of what you would expect from an arcade game.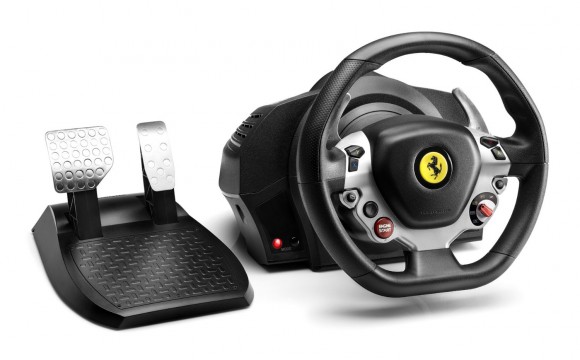 When you play Horizon 2 with the Thrustmaster TX racing wheel it feels pretty good and the vibration and force feedback work nice with the game – just a lot less traction and handling you may be accustomed too.
If you also have a pedal set and shifter hooked up to a racing cockpit, the off road experience is really entertaining with this game. Not realistic, but lots of fun for sure.
Playing Horizon 2 with a controller is cool, but playing with a full Xbox racing setup makes for a much better racing game. You can read more here to see what I suggest for the best racing wheel for Horizon 2.
Forza Horizon 2 Storm Island Add On
Storm Island is pretty bad ass, it is a nice addition to what was already a solid racing game. The add on adds 80 events, some heavy duty off roading trucks and new landscape to travel. Is it worth adding this to Horizon for $20: YES! Check out Horizon 2's Storm Island add on below:
>
What Other Forza Horizon 2 Reviews Say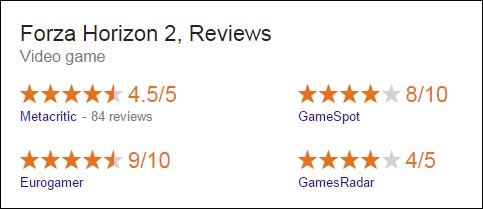 Forza Horizon 2 Review – Wrap Up
This game really has a lot of features and is a ton of fun. The cars, the landscape, and the music are absolutely fabulous and this game is easily one of the best racing games on the market. As far as a sim racer goes, it's just not a simulator game, but to say I don't love playing this game with my racing wheel and cockpit would be a lie.
I am not sure how long this game will keep my interest though, the repetitiveness of the music and track may have me looking else where after a few months of play.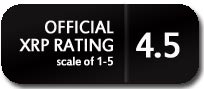 Buy Forza Horizon 2 and Related Products
Forza Horizon 2
Rated
4.5
/5 based on
1
review
Have you played FM Horizon 2? If so let me know your Forza Horizon 2 review in the comments below.