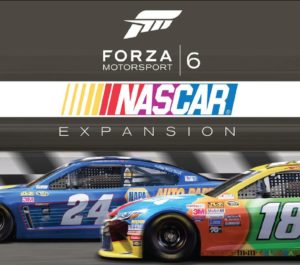 Forza Motorsport 6 NASCAR Expansion Trailer

Forza 6 : NASCAR EXPANSION LEAKED!!!

Forza Motorsport 6: Launch Trailer

Forza Motorsport 6 – All Cars | Complete List (Season Pass, DLCs, Porsche Expansion Cars) April 2016

Ferrari FXX K 2014 – Forza Motorsport 6 – Test Drive Gameplay (XboxONE HD) [1080p60FPS]

XBOX ONE FREE DLC CODES GIVEAWAY FORZA 5 & FORZA 6 GIVEAWAY

Forza Motorsport 6 Gameplay – CLASSIC CARS – Ferrari 250 GTO

☆ Forza 6 [Bonus] → Ep.33: Voiture Electrique ? WTF SHIT !?! ☆

NASCAR Heat Evolution, Gran Turismo Sport & Leagues!?

Forza Motorsport 6 Olympics Presented by @ElgatoGaming Announcement!!!

Xbox One- Forza 6 Career Gameplay [HD] 720P
Amazon Price:
$19.99
$19.99
(as of March 29, 2017 6:33 am –
Featuring 24 brand new race cars from the 2016 Nascar season, brand-new Multiplayer events, updated gameplay mechanics for drifting and rolling starts, plus another new track, Homestead-Miami Speedway.
We Finally Get Some Nascar
Better late than never, Turn 10 finally adds a Nascar pack to FM6. I don't know about you, but I have been waiting for them to bring Nascar racing back since Forza 4 when they had a few stock cars.
While I certainly wish we saw this back in 2013 on FM 5, I am so glad to see this coming to FM 6 now. This pack will be available on May 17 2016. If you buy it through amazon, here's how it works:

Twenty bucks is the same ask they had on the Porsche expansion pack and that was about the same equivalent 20 cars and a track. For me thats not a bad value considering this is one of my most played xbox 1 racing games.


Check Out related Items at Amazon