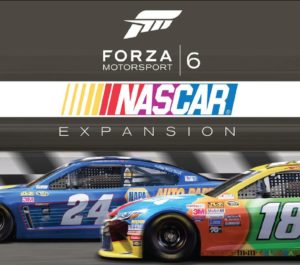 Forza Motorsport 6 NASCAR Expansion Trailer

Forza 6 : NASCAR EXPANSION LEAKED!!!

Forza Motorsport 6: Launch Trailer

XBOX ONE FREE DLC CODES GIVEAWAY FORZA 5 & FORZA 6 GIVEAWAY

NASCAR Heat Evolution, Gran Turismo Sport & Leagues!?

☆ Forza 6 [Bonus] → Ep.33: Voiture Electrique ? WTF SHIT !?! ☆

Forza Motorsport 6 Gameplay – CLASSIC CARS – Ferrari 250 GTO

Forza Motorsport 6 Olympics Presented by @ElgatoGaming Announcement!!!

Forza 6 : PORSCHE EXPANSION LEAKED!!! (Release Date, 20 Cars, Virginia Raceway)

Xbox One- Forza 6 Career Gameplay [HD] 720P

Mafia III – Revenge – Official Launch Trailer
Amazon Price:
$19.99
$19.99
(as of February 24, 2017 11:16 am –
Featuring 24 brand new race cars from the 2016 Nascar season, brand-new Multiplayer events, updated gameplay mechanics for drifting and rolling starts, plus another new track, Homestead-Miami Speedway.
We Finally Get Some Nascar
Better late than never, Turn 10 finally adds a Nascar pack to FM6. I don't know about you, but I have been waiting for them to bring Nascar racing back since Forza 4 when they had a few stock cars.
While I certainly wish we saw this back in 2013 on FM 5, I am so glad to see this coming to FM 6 now. This pack will be available on May 17 2016. If you buy it through amazon, here's how it works:

Twenty bucks is the same ask they had on the Porsche expansion pack and that was about the same equivalent 20 cars and a track. For me thats not a bad value considering this is one of my most played xbox 1 racing games.


Check Out related Items at Amazon
Customer Reviews
Great DLC for Nascar fans
4 people found this helpful.
I like the new cars and tracks that came with this DLC, I think it should have cost 15$ instead of 20$, but if you're a NASCAR fan, I don't think there's a better game for NASCAR right now, it's good to see real drivers and cars, plus story mode it's been great for me, and it's supposed to last at least 10 hours, i've played about 6 hours of story mode and I really like it.
Great for Forza & NASCAR Fans!
I have had so much fun playing this Forza NASCAR game! Very nice price, too!
Bleh
The add on in AMAZING!!!! I do think that it should only cost 15$ though
boogity boogity boogity
Would have liked more Nascar tracks but it is what it is.
Nascar Forza 6
It's a nice add on if you like Nascar, obviously.