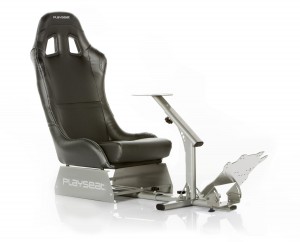 Playseat Evolution Gaming Seat Overview:
Playseat is hands down the best brand of gaming chair on the market for simulated car racing and the Evolution chair makes every bit of sim racing feel more real. The Evolution is not only a bad ass chair for sim racing, but has a polished look to it, stores easily, and looks nice in front of your TV.
What Is The Playseat Evolution Seat Made Out Of?
It is built out of reinforced steel tubing and was engineered with adjustability in mind. The base of the chair is really solid and doesn't have any wobble to it.
The chair itself is wrapped in a vinyl upholstery and it has the look and feel of leather. There is some really nice detail in the stitching of the word Playseat at the top of the headrest. The stiching around the chair also looks really clean.
There foam cushion that you sit on can be removed and replaced and has some velcro on the bottom to prevent it from sliding while you are racing.
The back of the chair is a bit hard to fold down at first, but will definitely lossen up after some use.
Out of the box it took me about 45 minutes to put together and all of the tools, screws, and parts were included in the box. The directions were mostly pictures and easy to follow.
Comfort, Adjustability, and Storage
As Comfortable As Sitting In My Car
I find the Playseat Evolution to extremely comfortable. I can race for hours without feeling like my back, my knees, or my butt hurts. The cushion that you sit on has a few springs underneath it so that it can adjust to your body weight really nicely. My knees also don't hit the bottom of the wheel base no matter how aggressive I drive or stomp my clutch.
Overall these seat is really comfortable for adults and teenagers. I would say that anyone between 6'2 and 5'0 should be able to fit comfortably in this seat.
It Has A Lot Of Adjustability To Accomadate Various Sizes Of Peaople
As a six foot man I was a little nervous about having a seat that is to small, but the adjustments make it perfect and my my friends who are shorter fit the seat nice as well and find it comfortable. so overall this seat can accommodate a lot of different heights and sizes.
The gaming chair was engineered with adjustments in mind. The tubing slides in out smoothly allowing you to adjust how far the pedals are from the chair or how far your wheel is from the chair. You can also adjust the tilt of the pedals for what degree you find most comfortable from the floor. There are 5 differnt angles to choose. The height of the steering wheel is also adjustable.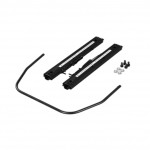 Playseat also made a seat slider for the Evolution, which I don't own, but i do think make for a nice addition if you have alot of different people using your gaming chair like your wife and kids.
Easy Fold Down For Storage
The Evolution also comes equipped with Playseat's patented fold down system for easy and fast storage. The top of the seat folds down nicely and when you slide the wheel and pedals towards the seat it is very compact.

I have mine on carpet and I can easily pull it around the house with ease, If my girlfriend wants it out of my living room, she just drags into another room. It is very lite and easy to move.
If you are planning on putting the seat on a wood floor I highly recommend you also get the Playseat Floor Mat for underneath it to protect your wood flooring.
CHECKOUT THE PLAYSEAT EVOLTUION AT AMAZON
Does The The Center Column Effect Your Feet On the Pedals?
No! Initially I had the same concern, but i have been racing on this for over 1 year and have had no issues with the center column impeding my ability to hit the gas, clutch, and brake. It isn't in the way at all and when you are racing, you don't even notice or feel the center column.
Forza, Gran Tursimo, and Project Cars Branding
The Evolution comes with a variety of branding options. You can of course get the standard which only has Playseat branding, but there are other options to match your favorite racing titles. These are the 3 most popular, but there are others as well:
These special editions tend to add a bit more to the price, but they are done really well and make for a beautiful looking racing seat.
The Playseat Evolution Gaming Chair Is Super Compatible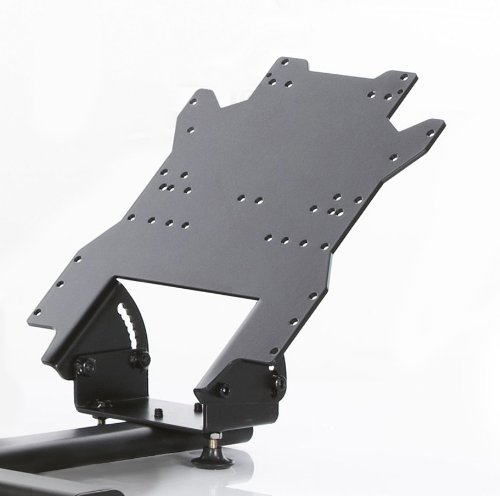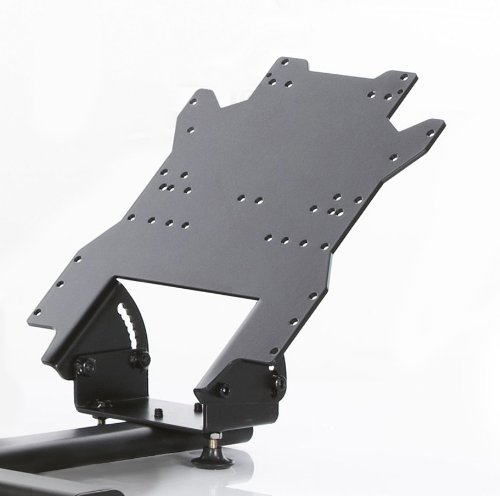 The Evolution is compatible with most steering wheel/pedal sets currently on the market. It has pre-drilled mounting points and a large foot pedal support plate to accomidate many 3rd party wheel/pedal sets.
Logitech's G25, G27, G920, G29
Thrustmaster t500Rs
Fanatec CSR Club Sport Pedals
Other PlaySeat Add-on's
There are a handful of other products sold separately from PlaySeat that were made to work with the Evolution:
A Few Playseat Evolution Drawbacks
I don't have to many, but being I am tall I sometimes have a little difficulty getting out of it. Just weird to maneuver my legs and lift my self up from a seat so low to the ground. My short friends don't seem to have this issue.
I also wouldn't trust letting anyone sit in this over 300 lbs.
Playseat Evolution Review- Wrap Up
I think this is the best seat on the market if you are looking for a traditional bucket style racing seat. The chair was constructed with quality and comfort in mind and it really enhances your simulated racing experience. If you are still clamping your racing wheel to a table, the Playseat Evolution will change your entire racing experience and instantly make any racing game better.
I have made several cusomizations like adding vibration in the seat and a headphones mount. Once you drill into the frame you void your 1 year warranty, but that is to be expected like most products when you make customizations.
"This seat is everything you want in a racing chair, it's comfortable, puts your body in a racing position, and makes you forget you are sitting in your house!"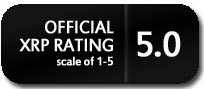 Buy The Playseat Evolution And Related Products
Here are a few different looks that Playseat offers for this gaming chair as well as some of the accessories and attachments you can get for it. I own the Forza Motorsport edition.
PlaySeat Evolution
Rated
5
/5 based on
1
review
Do you own a Playseat product or a different brand of racing cockpit? Let me know your experience in the comments below.