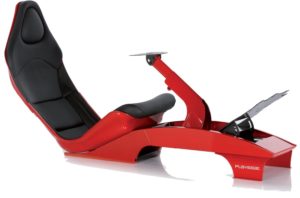 Playseat® F1 Red introduction by PlayseatStore

Playseat Alcantara Unboxing, Setup & Review!!! (Playseat Evolution, Gear Shifter, Seat Slider)

Playseat Challenge Review by Inside Sim Racing

Playseat® F1 Red Bull Racing introduction by PlayseatStore

Playseat Challenge Game Race Seat Review

Playseat Forza gaming chair: Unboxing and assembly

Ferrari Virtual Academy & Playseat GT Nascar Edition reviewed

Best affordable Racing Game Chair – Playseat Evolution Review

PlayseatStore – F1 2015 hands-on

PlaySeat F1 motion system
Amazon Price:
N/A
(as of February 24, 2018 11:20 pm –
Currently unavailable
If you are looking for an F1 style racing seat, then the Playseat F1 Red is a Fantastic option.
The sim cockpit design recreates the low driving position and feeling of a Formula 1 race car and was designed and built in collaboration with Red Bull Racing Sebastian Vettel and his teammate Mark Webber.
If you're an F1 Fan this sim racing rig is AWESOME!
Playseat F1 Cockpit
Playseat is one of the best brands of gaming cockpits on the market for sim racing. The F1 chair makes every bit of racing feel more real and immersive, particularly because it positions you so low to the ground. The F1 Red has a nice polished look to it and will certainly impress your friends when they see it in front of your TV.
It certainly makes games like F1 2015 or racing the open wheeled cars in Forza much more immersive.
Playseat F1 Cockpit Specs
Assembled Dimensions 55.1 x 19.7 x 34.6 inches, weighs 74.96 lbs, Patented F1-red coated frame, black vinyl seat (looks like leather), G27 gearshift support included, adjustable center column, adjustable pedal distance, compatible with all popular racing wheel brands like Thrustmaster, Fanatec, Logitech, etc…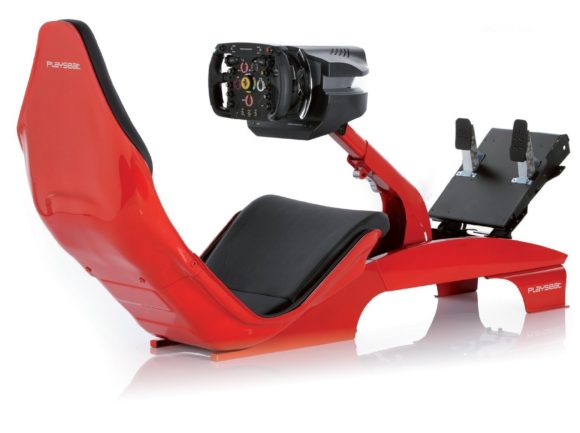 Stability of The Frame
The metal base is built very solid and doesn't have any wobble to it. When I turn in racing games I lean my upper body which has the potential to tip a racing chair, this frame held strong and stayed nice and stable on the ground.
Made of High Quality Materials
The chair itself is wrapped in a nice vinyl upholstery and it has the look and feel of leather. The stitching on the chair is also quality and was very nicely done. I love the way the designed and padded the back rest with multiple padding compartments and a comfortable head rest. The padding feels like a very firm foam material.
Putting it Together Was Fairly Painless
Out of the box it felt like a lot of parts for something that looked so seemless in the pictures. Overall it took me about 45 min to an hour to assemble and it had decent directions with pictures.
Plenty of Comfort and Adjustability
More Comfortable Than I Imagined
What surprised me was how comfortable the Playseat F1 seat was. Looking at the back of the chair and how thin it is, I initially thought there wasn't going to be enough padding or back support…I was pleasantly surprised. I can definitively race in this rig for hours without feeling like my back, my knees, or my butt hurts.
I also loved how the sides of the seat are curved up. It gives your body the feeling of being engulfed in the seat, which adds to the immersiveness.
Because I'm 6'1 I was also wondering if my knees would have enough room under the wheel mounting plate and thanks to the adjustability of the frame it was fine for me. I think the seat can be comfortable for adults or teenagers. I would guess people between 5'0 and 6'3 should be able to fit comfortably in this F1 racing cockpit.
Adjustable in the Right Places
One of the best parts of the Playseat F1 racing seat is it's ability to adjust. There are four key places that this seat can be fine tuned to fit your body style and comfort.
You can move the steering column towards or away from you
You can move the pedal plate towards or away from you
You can move the steering wheel plate angle up and down
You can move the pedal plate angle up and down
Making adjustments to the frame is really quick, which is nice if you have friends over and are continually switching out drivers.
Does The The Center Column Effect Your Feet On the Pedals?
This a common question people ask about racing cockpits with a center column. From my experience I have never had the center column impede my ability to use the throttle, brake, or clutch. Matter of fact once you start racing you will never even know the center column is there.
The Playseat F1 Racing Chair Is Compatible With Multiple Wheels
The F1 seat is compatible with all the major steering wheel/pedal sets out on the market. It has pre-drilled mounting points and a large foot pedal support plate to accommodate many 3rd party wheel/pedal sets. I personally have mine hooked up with a Thrustmaster TX.
Getting the Most Out of Your Formula 1 Setup
If you are looking at putting together the best f1 racing setup for Xbox or PC then I would suggest getting the Playseat F1 and the three products below.
Above are the Thrustmaster TX servo base, the F1 rim add on, and the T3PA pro pedals. That would take your total setup spend to just under $2,000 and give you a fantastic F1 racing setup, which would perfect for games like F1 2016, rFactor, or iracing
A Few Playseat F1 Drawbacks
While there is a lot to like about this Formula 1 style racing seat I did find it a little hard to get in and out of. It's so low to the ground sometimes when I get in I feel like I am gonna drop myself into the seat. Also getting out I tend to hold onto my racing wheel to help me get leverage to get up. I basically lean forward, put my feet on the floor, then stand to straddle the seat, and then step over it.
Another thing worth mentioning is that this chair is fairly heavy 70 lbs or so and doesn't fold up like other seats. For me it's not an issue because I ;eave my seat out, but for those looking for something that can store away you may need to look elsewhere.
I also wouldn't trust letting anyone sit in this over 250 lbs. It's built really well, but I am not sure how comfortable it would be to someone with some size to them.
Playseat F1 Racing Rig Review- Wrap Up
If you are an F1 then this is the racing seat you need to own. The chair is well constructed with a high quality design and build. It will deliver a comfortable sim racing experience that you can enjoy for hours on end without feeling like your body is sore. Putting it together isn't too bad, but it is pretty heavy and there arn't many places you can hide it around the house.
The price is seems high, but given the stability, materials, and design I actually feel like the price isn't ridiculous. I would rather see it priced about $200 lower, but other than that this Formula 1 sim racing cockpit is a good value.
"The Playseat F1 racing chair is bad ass and puts your body in an immersive racing position like no other rig"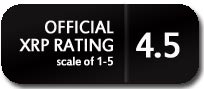 Buy The Playseat F1 Red or Related Products
PlaySeat F1 Red
Rated
4.5
/5 based on
1
review
Do you own a Playseat product or a different brand of racing cockpit? Let me know your experience in the comments below.
Customer Reviews
Completely satisfied. Recommend
3 people found this helpful.
The playseat is excelent. The shipping was Waooo extremely fast.