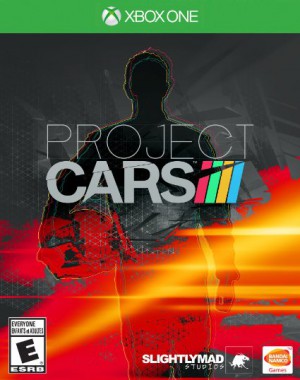 Project Cars Overview:
Developer: Slightly Mad Studios
Release Year: 2015
Race Style: Race and Street Tracks
Game Physics: Simulation
Maps: Worldwide (30 locations/110 courses)
Game Progress: Career Mode
Cars Featured: 74
Best Features: Simulation
Biggest Complaint: Bugs and Glitches
Racing Wheel Support: Yes
DLC: Yes
XRP Rating: 4
Project Cars is intended to represent a realistic driving simulation that offers a unique approach that allows gamers to choose between different motorsport disciplines and progress through a career similar to that of a real racer. What make this title unique amongst it's competitors Gran Turismo and Forza Motorsport is that they give instant access to all cars and tracks right from the beginning, you don't have to earn anything.
The game features various racing events that span multiple days, including practice and qualifying, and also includes day and night racing and dynamically changing weather conditions. If you are looking for a driving simulator on your Xbox One then this is a great choice, but pump the brakes for a second because there some things you need to know, before you purchase it.
Official Project Cars Gameplay Trailer
Pro Tip
: If you are not sure about buying Project Cars, check out how I get games, save money, and avoid getting stuck with bad games.
Click Here
.
Project Cars Gameplay Is Great With The Right Settings
Project Car game play varies greatly depending on whether or not you using the default settings or custom setting for your controller or Xbox racing wheel. Out of the box the cars are very difficult to drive with any device and you really need to fine tune your controller or wheel setting for each car. Once you get the settings right, the cars feel like they respond accurately to the tracks and situations. The game really offers one of the best sim experiences on a console, not only in the feel of how the cars handle, but offering pit stops, time penalties, on other situations that face real racers.
In my opinion, the game offers a much better experience with an Xbox racing wheel, because of the amount of custom control setting you have for the force feedback. For example you can change how much pull you want the wheel to have, how much shake you get going over bumps, Do you want the feedback to be tough at first and then lighten up or perhaps you like it steady all through a turn.
"Slightly Mad put a lot of thought into giving users the ability to control all aspects of the game"
Overall the racing in Project Cars is solid and the wide variety of tracks really keeps the game interesting for awhile.
Project Cars Has Tons Of Features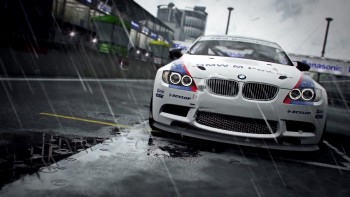 Project Cars has quite a few standout features. Race in career mode, race online, tune cars, setup your pit strategies, or take photographs.
The weather element is also awesome. You can choose up to 4 weather effects and have them dynamically change while you are racing. this goes the same for day/night. You can start racing in the day and have it turn to night.
The game has some nice online racing features including community time trials and races. It also takes race trolling very seriously, but posting your online reputation so that people who want to race clean can pick and choose whom they invite to participate.
The AI is also allows you to adjust the difficulty from 0 – 100. The AI puts up a nice challenge, not always sticking to the racing line and trying to block you when you attempt to pass.
One of my favorite features is the Quick Race Weekend. This allows you to schedule practice laps and pre-race qualifying so that you can setup and tune your car perfectly for the race.
If you want to become a serious racer in P Cars, you cab check out: 16 Tips For Faster Laps in project Cars.
Project Cars Complaints: The Game Has Some Serious Flaws
My Project Cars complaints are fairly lengthy. First I don't understand how Slightly Mad Studios released this game with horrible game controller default settings. Most gamers felt without adjustments the cars are undriveable and just fly right off the track.
Second, they offer alot of customization options, but don't explain what changing all of those options do…they want you to do trial and error. My feeling is I want to spend my time racing, not making small controller adjustments.
Third, The sound has glitches in it. Often time when you are driving a car and it red lines, the engine sound replicates on top of itself and the game makes really strange sounds. If you are wearing headphones it is really annoying.
Fourth, the game hitched it's wheel to being a graphically stunning game, which if you are a Forza or Gran Turismo fan, Project Cars falls short. The tracks are done well, but miss that crispness that other games offer.
Fifth, the game menu's take a long time to save, even when you have not changed any options. For example, if you go to change a controller setting and realize you have clicked in the wrong menu, when you go to hit back, the game auto-saves. I have had a few menu's take almost 2 full minutes to go back, even when I didn't make any changes.
Last, but not least, the graphical glitches and bugs run rampant throughout this game. It was clearly put out without being fully tested on the Xbox One.
Project Cars Delivers An Amazing Simulated Racing Experience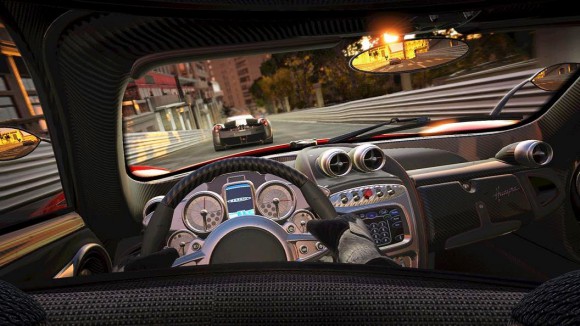 When it comes down to it for me, I could car less about certain features or menu navigation…I wanna know how simulated is this experience in my Playseat cockpit as opposed to something that feels like an arcade game.
I like the way Project Cars feels with the force feedback in the Thrustmaster TX racing wheel, the gas and brake on the T3PA Wide Pedal Set, and using the "in cockpit" view in the game, plus using the Th8A Shifter. Overall this view will give you the most simulated feel even if you have a low budget racing set up with a wheel. Don't get more wrong the game feels great with a controller, but the best experience is with a full racing setup.
When you get your wheel settings just right, this game offers a better simulation experience than Forza 5. The reason is because of all of the force feedback customization that they make available to you. You can really get your wheel to feel exactly how you like it for each car if you have chosen the best steering wheel for Project Cars. It's also pretty cool when you drive the F1 cars and use the Thrustmaster F1 rim.
What Other Project Cars Reviews Say…

Why Are The Rating Low At Amazon For The Xbox One Version?
There are two reasons Project Cars got really low ratings at Amazon. First, when the game first released on Day 1, there were lots of bugs and glitches. The game developers reacted very slowly with game patches to fix the driving settings as many of them made the game unplaybale. Second, a lot of casual racers who play games like Forza Horzon 2 and Need For Speed, had trouble driving because this game is extremely simulated and the cars are very tough to handle. This game is not really for the casual racing game fan.
Project Cars Review – Wrapping Things Up
For 2015 this is the best sim racer on the market, but it's gonna have some stiff competition up ahead with Forza Motorsport 6 and F1 2015. This game holds it's own simply because the gameplay and simulation are incredible. I don't think this game truly rivals Forza and Gran Turismo overall, but i do think it's fun game to sim race.
The game is super fun and is awesome with the addition of a racing wheel and cockpit, which honestly keeps your interest in the game far more than folks who use an Xbox controller. It really becomes a full body video game immersion experience.
The real holdups for me  are the glitches and bugs that make this game sometimes frustrating. If I had to rate it as a sim, Its a 4.5, but the amount of issues with this game prevent it from scoring higher on my scale.
Project Cars is worth the money, but you will need some time and patience to get your settings right. Your best to see if you can grab this game for under $40.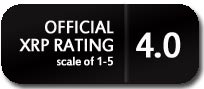 Buy Project Cars And Related Products:
Project Cars Xbox One
Rated
4
/5 based on
1
review
Have you played Project Cars? Let me know your thoughts and your Project Cars review in the comments.