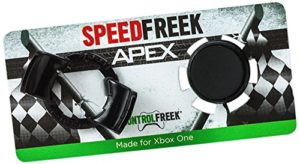 Kontrol Freek Speed Freek for PS4

Kontrolfreek Speed Freek Unboxing/Review/GiveAway

Do SPEEDFREEKS Work?? ULTIMATE Controller Setup Online Public Racing Forza 6

Kontrol Freek Gear – Can it Help With Your Racing?

Kontrol Freek SPEED FREEK Review (ps3 & xbox controller mod)

SPEED FREEK APEX – Tested with Project Cars (Build 272)

(KONTROL FREEK) – SPEED FREEK APEX & FPS FREEK CLASSIC LIMITED EDITION BOMBSHELL PINK UNBOXING !

Kontrol Freek Speed Freak Apex fail

Unboxing NEW ControllerChaos Design w/Finnley! #TST On SALE NOW!

(GRAND TURISMO 5 XL)-KONTROL FREEK-SPEED FREEK APEX TEST TRIAL RUN) DO THEY REALLY WORK?
Amazon Price:
$16.99
(as of February 24, 2018 2:06 pm –
The Xbox One Speed Freek Apex Thumbsticks by Kontrol Freek give you an edge in cornering when playing racing games with a controller. With the concave design it gives you great control over your left thumbstick so you can just lean your thumb on the sides to get a smooth corner and hold your racing line.
This inexpensive little Xbox accessory can shave seconds off your lap times because it makes your turning about 50% more efficient. It basically eliminates you having to tap your thumbstick to keep your car on the line especially through a long sweeping turn.
Lap Times Reduced on Forza and Other Racing Games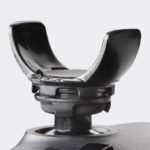 I checked out The Xbox One Speed Freek Apex Thumbsticks with Forza 6, Project Cars, and Need For Speed. I raced a variety of tracks and cars both with with and without the Speed Freeks attached. On average I was knocking about 1 to 1.5 seconds off my lap times when adding the thumb sticks.
Three things I noticed immediately:
First, My turning with the Speed Freek's felt more seemless and the cars weren't so herky jerky through the turns. I could hold the line much better and even apply a bit more throttle because the cars had better balance.
Second thing I noticed was that my range of motion of my left thumb stick had increased giving me a lot more control of my fine tuning adjustments.I was recording much cleaner laps and even doing a better job of keeping out of collisions with other cars as I made my way through traffic.
Third, I found the Speed Freeks to have more of an impact on the sim racing games (Forza and PCars), then on the arcade style racer Need For Speed. Because Need For Speed has arcade style driving physics you don't need to rely on fine tuning adjustments with your left thumb stick through turns.
Who Should Buy These Xbox One ThumbSticks for Racing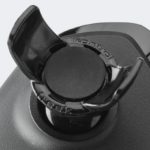 I would recommend these for anyone playing Xbox One sim racing games like Forza, PCars, F1 2015, Dirt Rally etc. Because of the driving physics of these games more accurate steering inputs are required. You will notice a difference in your turning capabilities right away. Your also not limited to just the Xbox One, since you can use an Xbox controller on the PC, the Speed Freeks will improve your performance there as well.
If you are playing Need for Speed or Horizon 2 style games then you may not see the benefit from these as much. These games focus a bit more on drifting and the cars handle much looser. On the whole though I tend to like thumbstick extenders and they do a solid job of improving gaming performance.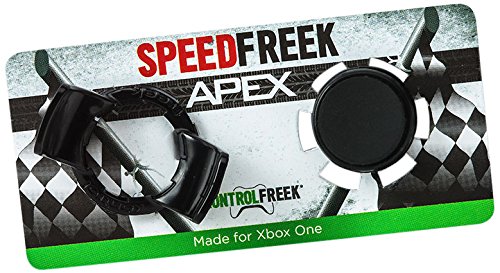 Pros vs Cons
Pros
Turning is super smooth
Increased range of motion
Reduced lap times
Inexpensive and easy to snap on and off your thumbsticks
Cons
If you press to hard they can snap off
Speed Freek Review Xbox One Conclusion
I didn't have any issues with the thumbsticks snapping off the way some people described in their Amazon reviews. Even if I did for such an inexpensive solution to smoother turns I still think they would be worth giving them a try. If you use a lite to medium touch on your left thumbstick through the turns you will definitely see the impact these can have on your laps.
I am not saying that the Speed Freek's will propel you onto the leaderboards, but I am saying that they work as advertised and will help you get smoother, cleaner, and faster laps!
While I don't race with an Xbox controller very much because I use a wheel, these certainly made a big difference in my sim racing experience with a controller. Considering the price and the performance I feel pretty good about these bad boys and I would recommend giving them a try.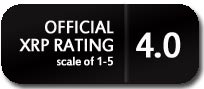 Check Out Related Items at Amazon
Customer Reviews
Helped me make much smoother corners.
4 people found this helpful.
I never had these on the 360, so I can't respond to people comparing them, but for my first time using something like this, I absolutely love them. I was complaining to my friend the other day about how in Forza 6 I have the hardest time making smooth turns, and courses like Daytona were very hard with the sloped track to keep a smooth line. He told me his roommate uses extenders like these for Destiny and suggested I try them. I'm very glad I did. I normally have a very hard time not going to extremes with the left thumbstick, but these allow me to be much more precise. I can do Daytona now and keep a smooth line on the slopes without too much problem.
helps me.
my first control freeks broke after a year and a half but i loved them so i bought again. A stronger plastic ring that snaps onto the first peice that goes onto the xbox one controler is needed. this one is the same.
Best Controller Accessory
This is the second one of this type Ive ordered, the only problem with this particular item, is the rubber pad wears and the glue will come undone. Easily fixed with glue, so not bad. Never had a problem with the FPS or CQB versions. Doesnt wear the default gamepad rubber on XB1/XB1S controllers.
Another item you dont know you need until you own it!
Took a little bit to get used to, but Ive always had a problem in Forza with making left turns. Well No More! This little device has made steering what it should be. Progressive, smaller inputs and easier to correct snap oversteer. This is a must have for people that dont have steering wheel/pedal setups, and want to be that much better using a controller. Easy to install, and withing 2-3 races youll be used to a whole new way to steer with your thumb.
Great for hardcore gamers
Quality made product. Holds up to removing and re-installing as you change game genres. My only complaint is that they "scratch" the analog sticks a little when you use them. I am a fanatic about keeping my games and hardware pristine and these caused little lines on the controller. They are not super noticeable, but they do exist.
works well
very good, helps a lot, control pops off occasionally but I still like it
Perfect for driving games!
These are amazing for driving games on the XBOX ONE! They definitely help relax your thumbs while playing hours of Forza or whatever your flavor of driving game. Can't recommend these enough!