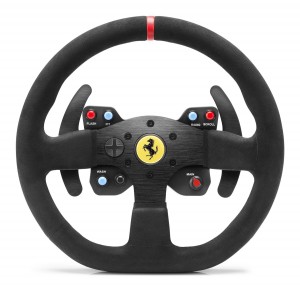 Thrustmaster VG Ferrari 599XX EVO Wheel Add-On, Alcantara Edition is the first rim put out by Thrustmaster compatible with PS4, PS3, Xbox One & PC. This D shaped racing rim looks and feels like a real steering wheel in your hands. The wheel was made with automotive standards in mind, featuring polyurethane molding (for enhanced comfort and a flexible touch) and an internal wheel ring made of steel (for improved Force Feedback effects).
"This rim will be regarded as the premier rim for a Thrustmaster setup"
The VG Ferrari 599XX EVO Wheel Add-On rim is lite weight and is comprised of only leather and metal and is manufactured in the very same baths as the material used on Ferrari wheels, in Alcantara S.P.A's factory. The material is actually imported from Italy for an authentic feel! Only difference is that this is an 8/10 replica.
This wheel rim looks like the actual rim from the Ferrari EVO. Thrustmaster did an outstanding job, check out the real rim…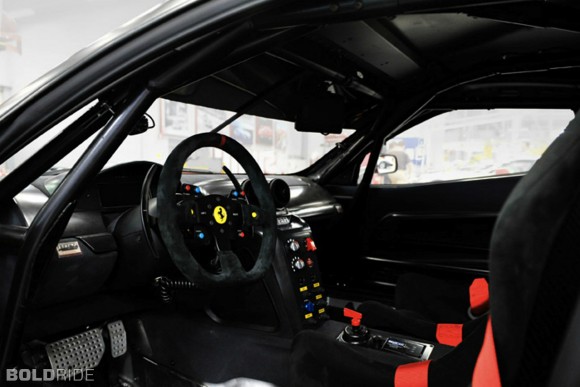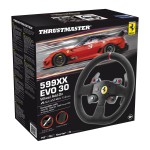 While the design is a replica of the Ferrari 599XX EVO, Thrustmaster has put out two similar rims that this seems to be a hybrid of: The GTE Challenge Rim and the 28 GT Leather Rim. This rim looks like the GTE challenge rim, but feels more like the GT 28 rim. Another key difference is this wheel is D shaped and slightly larger in diameter. The 599XX EVO is the 4th Thrustmaster add-on rim released and the second one in 2015.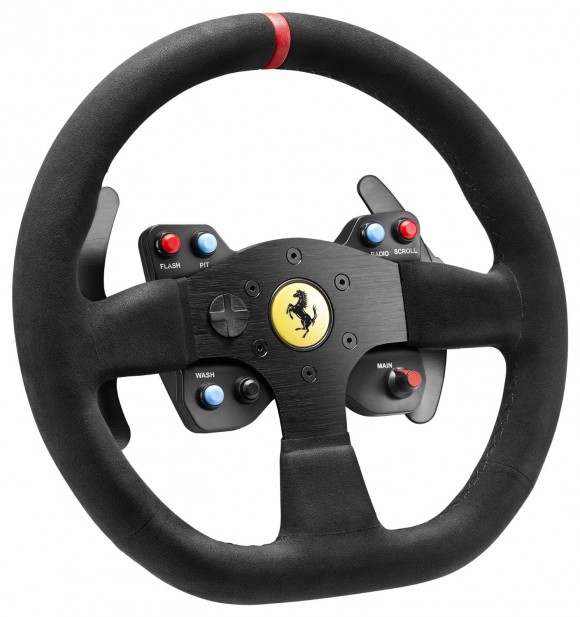 VG Ferrari 599XX EVO Wheel Alcantara Edition Specs
8:10 scale replica (11.8″/30 cm in diameter), Hand-stitched wrapping crafted in the same Alcantara as that used on Ferrari wheels, polyurethane molding, steel internal hoop, 2 mm-thick brushed metal central steering plate, Weighs under 2.6 lbs/1.2 kg, 2 large brushed metal paddle shifters, High-end 3-way tact switch (lifecycle exceeding 10,000,000 uses), 6 actionable buttons, D-pad, and made to work easily with the Thrustmaster Quick Release system.
Compatible On Multiple Thrustmaster Wheels and Multiple Systems
The greatest part about the VG Ferrari 599XX EVO Wheel Add-On Alcantara Edition is it's compatibility with PS4, PS3, Xbox One & PC. It will work with all of the Thrustmaster wheels in the T series:
Or you can get it and add it right to the Thrustmaster TX Racing Wheel Servo Base.
The Steering Wheel Feels Real
The EVO is incredibly lite weight and weights just over 2.5 lbs. It feels real smooth in your hands and the D-shaped rim looks fantastic. The one thing that makes this feel more immersive and authentic than other Thrustmaster rim add-on's is it has the largest diameter (11.8″/30 cm in diameter). This wheel feels like it belongs in a high performance car, both in looks and feel. By far this is the most authentic feeling rim made by Thrustmaster. The Alcantara simply feels amazing and they padded the wheel rim so it has a nice squeeze to it in your hands.
The force feedback through the rim is really strong, so much so that I had to turn down my sensitivity settings on my TX wheel base. Typically the lighter the wheel rim, the better the force feedback, which this rim accomplishes very well.
Mean Looking Black Brushed Metal Center Column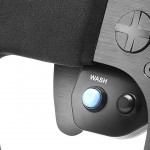 The center column is made of 2mm thick black brushed metal and has 6 clearly identified buttons, a 3 position rotary switch with a push function in the central position, and a multi-directional D-pad. The button placement is perfect for easy access and using the buttons while you are racing.
The plastic center Ferrari emblem is the only thing that looks cheap on this wheel. The D-pad is multi-directional, the action buttons look sharp in red and blue plus I also like that they added the labels like "wash" and "pit" on them. The 3-way tact switch not only was built to last, but also works as a push in button.
Paddle Shifters Make A Strong "Click" When Engaged
On all of the Thrustmaster rims, they make high quality paddle shifers, this rim is no different. The paddle shifters turn with the wheel and make a great click sound when you engage them. Like the center column they are made of a black brushed metal.
With this wheel rim being slightly larger than other Thrustmaster wheel rims, it does extend the rach of your fingers to the paddle shifters. If you have small hands, this wheel rim, may not work for you!
Quick Release
The EVO 599XX Rim Add on rim also has the Thrustmaster quick release system that allows you to switch from one Thrustmaster steering wheel to another. It's as simple as loosening a small screw and twisting the rim off! For me I don't even tighten the screw, I just leave it loose for quicker changing.
Thrustmaster Ferrari 599XX EVO Add-On, Alcantara Edition Review
This rim is the top choice for all my Thrustmaster rim add-ons. The force feedback is incredibly strong and the fact this rim is larger than other add-on's make for extremely immersive racing. The rim itself is made of super high quality materials and you can tell from the moment you take it out the box it looks like it belongs in a real race car.
Thrustmaster really focused this rim on being authentic. Importing the material from Italy, making the wheel rim larger, using a D-shape rim, and using a steel internal hoop are truly what make this rim above and beyond the other releases.
If you are looking to upgrade any Thrustmaster wheel in the T-series and take your PS4, PS3, Xbox One or PC racing to the next level, this add on will upgrade your racing by 1000%!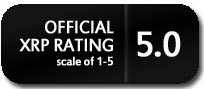 Check Out Thrustmaster Products at Amazon
Thrustmaster VG Ferrari 599XX EVO Wheel Add-On, Alcantara Edition
Rated
5
/5 based on
1
review