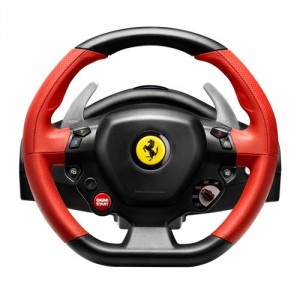 Welcome to my review of the Thrustmaster VG Ferrari 458 Spider Racing Wheel and pedal set for Xbox One.
If you are considering a steering wheel for less than $100 for your Xbox One this and the Hori Racing Wheel are likely your two options. Let's get into the specifics and review this budget conscious offering from Thrustmaster and make sure it'w worth the money.
When the Xbox One launched Thrustmaster released their TX Ferrari F458 Italia edition wheel and one of the biggest consumer complaints was the $300 price tag. The TX was also extremely defective when it first released and people were weary of spending the money on it and were waiting for more options in the market.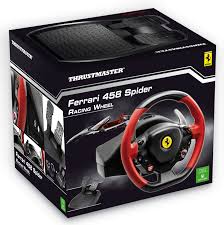 Introducing the Ferrari 458 Spider Racing Wheel for Xbox One…the most budget friendly super reliable racing wheel model in the Thrustmaser catalog. A great response from Thrustmaster to provide a stable solution that anybody can afford. Let's get into some of the VG Ferrari Spider specs.
Ferrari 458 Spider Racing Wheel Specs:
240 degrees of rotation, 7/10 scale replica (11 inches in diameter), bungee cord mechanism system for linear resistance, automatic centering, paddle shifters, and adjustable sensitivity to ensure precise driving in all games. It includes a two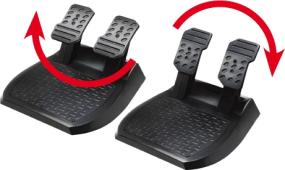 pedal set with a wide foot rest, a progressive resistance brake, and individually adjustable pedal alignments. The specs are very similar to the Thrustmaster Ferrari racing Wheel Red legend edition for the PC and PS3 if you happen to be familiar with that model.
Get The Thrustamster VG Ferrari Spider At Amazon
So for under $100 does the Thrustmaster Spider Racing Wheel compare to its Xbox One competition in the same price range? Is it as good as the Hori Racing Wheel? Hopefully you will have a feel by the end of this review.
The Ferrari 458 Spider Racing Wheel On Xbox One Feels Good
How it feels to race with the VG Ferrari 458 spider – I have only raced with it using Forza 5 and Forza Horizon 2 and initially it feels like light weight plastic in your hands and the bungee cord system while provides resistance is not the same as force feedback and vibration. The pedals are serviceable and the progressive brake feels fairly tight which is good. Once you get your adrenaline going in a race, you kind of forgive some it's low budget flaws though and it really makes for a great racing experience.
Mounting the Thrustmaster Spider Racing Wheel
The base of the wheel is pretty small and it is pretty easy to mount to a table, wheel stand, or cockpit. Since it is pretty light it will pack up pretty easy if you need to take it off your table or folder up a wheel stand.
It's Not as Good As The TMX, But For The Price It's Solid
Thrustmaster offers another entry level racing wheel called the TMX which is double the price of the spider wheel. It has real force feedback with a belt driven motor and it allows you the ability to upgrade the pedal set or add on a shifter.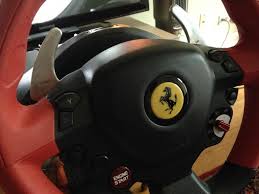 Overall the TMX is a better racing experience and there is a pretty big gap between the bungee cord system of the Spider and the belt drive of the TMX. But comparing it to the low priced Hori Racing Wheel the Thrustmaster VG Ferrari Spider smashes it. This wheel provides a great option for casual racing and the fact that the Hori is an 8 inch diameter wheel and has no feedback at all, this is your best bet especially for the money.
"If you are a causal racing gamer or someone looking for a racing wheel on a budget, this wheel will be perfect for you!"
So that's some specs and my opinion, now let's get into some pros and cons of this Thrustmaster racing wheel and wrap up this review.
Spider Thrustmaster Racing Wheel – Pros vs Cons
Pros:
Xbox One compatible
Easy turning
Linear resistance for feedback
Small wheel base
7/10 replica – 11inches in diameter
Great price point
Looks really sharp with red rubber grips
Progressive resistant brake
Adjustable pedal heights
Cons
Rim feels cheap and plastic
No clutch and not upgradeable to add one
No headphone jack
Only compatible with Xbox One Would have been great to use this on the PS3 or PC
I don't love the linear resistance feedback, but I understand at this price point true force feedback is not possible and it is better than no resistance.
Thrustmaster VG Ferrari Spider Racing Wheel Review Wrap Up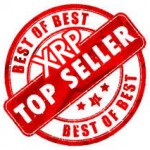 This is a great starter wheel to immerse yourself in a racing game. For less than $100 for this wheel I really don't have any major complaints except for adding compatibility for other systems. This wheel is also among our top selling items here at Xbox Racing Pro.
My best recommendation would be to mount this on a wheel stand so that you can not only secure your wheel into place, but your pedals as well. Most people who mount on a table have issues trying to secure their pedals into place and stand solves that issue.
This is a great wheel for the price and is a MUCH better choice than the Hori Racing Wheel ($80), but not quite as feature rich as the TMX which costs $200. I like the 458 Spider wheel and it is hard to argue with the value it provides for this price.

"This wheel delivers smooth, linear feedback, turns easy, and packs up quickly. It's a good value for the price!"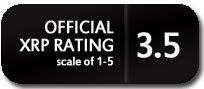 If you consider yourself more than a casual racer, you should also checkout my
#1 recommend entry level sim racing wheel for Xbox.
Buy The Thrustmaster VG Ferrari 458 Spider Or Related Products
Have you tried the Thrustmaster VG Spider or another Xbox One wheel? What is your take on this racing wheel or how do you compare it to the other Xbox One racing wheels on the market? Let me know in the comments.
Thrustmaster VG Ferrari 458 Spider Racing Wheel
Rated
3.5
/5 based on
1
review