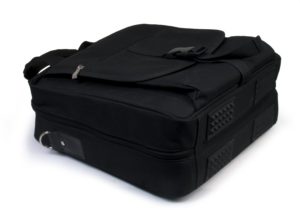 CTA Digital Carrying Case for Xbox One review

Multi Function Carrying Case for Xbox one / Kinect & XB 360 Slim

CTA Digital MultiFunction Carrying Case Xbox One

PS4 Multifunction Carrying Case Review

Xbox One carrying case

Multi-Function Carrying Case for PS4 & PS3

MI-UBPG Universal Gaming Backpack for Xbox One, PlayStation 4, and Wii U

Hyperkin: Polygon Travel Bag aka "The Rook"

PS4 Multifunction carrying case

SXB1-MFC/SPS4-MFC Multi-Function Carrying CaseS for Xbox One S and PlayStation 4 Slim
Amazon Price:
$29.99
$29.97
You save:
$0.02 (%).
(as of February 24, 2018 2:05 pm –
IF you have ever wanted to travel with your Xbox One, then you know its a pain in the ass!
The CTA Digital Multi Function Carrying Case for Xbox One is a solid solution and its super affordable.
It will hold you Xbox One nice and snug and can even fit your Kinect, games, and controllers. Everything fits nice in the carrying case and it feels pretty well protected and secure with foam padding and there are integrated straps inside to hold your Xbox in place. The bag itself is made of a nylon-fabric material that comes across as durable, kind of like a backpack.
The bag has a 48 inch shoulder strap so you can actually carry it like a cross body bag if you need to.
What Fits in the Xbox Carrying Case
There is enough room for storage for 5 games in disk slots, plus has external and internal compartments fthat can hold controllers, cables, an external hard drive, or any other item you might want to bring with your Xbox.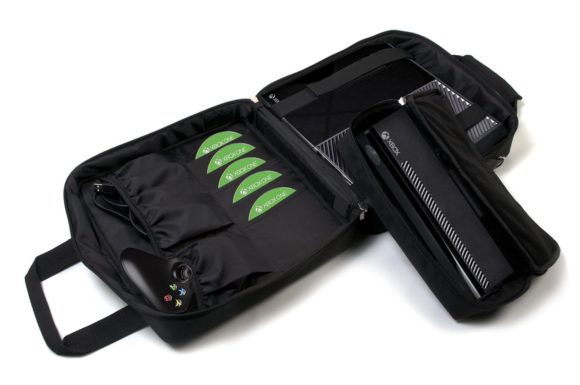 On the inside of the case there is a special padded pocket that can hold your Kinect. The pocket is actually removable so you can leave your Kinect connect to your Xbox inside of the case.
Pros vs Cons
Pros:
Can hold everything you need for Xbox gaming
Bag is really sturdy
I feel safe strapping my Xbox in it and carrying the bad on my shoulder
Priced to sell
Cons
The second controller doesnt fit very snug
I dont love putting games in the disk slots (scared they will fall out)
Not airplane friendly for checked bags
How I Use The Xbox Carrying Case
I use it for lite travel because recently I have been bringing gaming setups to corporate events and I needed a way to safely carry my Xbox One. It really is a great case and holds your Xbox secure. I typically only carry one controller with me and because of that I use the extra compartment to carry headphones.
When I pack the case I strap in the Xbox, then I put the power block and cords in, and then put my HDMI cable in a zipped pocket. I have put my games in the outside pocket that latches, but typically I only have 1 game with me so I sometimes just leave it in a game case.
I Recommend This To Anyone Who Needs A Reliable Case
I couldn't be happier with this purchase. It does what it says and I feel good about the safety of my Xbox when it's in the case. I don't think the Xbox would survive a fall down a flight of steps in this case, but its not built for that type of impact. This is perfect for lite travel, going on a vacation, or bringing your Xbox to your friends house.
For the inexpensive price of this case and its functionality its hard not to rate this item a 5!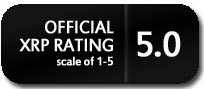 Check Out Xbox One Carrying Cases at Amazon
Customer Reviews
Very secure, and Fits everything!
One person found this helpful.
Perfect carrying case!
Honest Review
2 people found this helpful.
I purchased this case for my XB1 not expecting much because I'm a firm believer in you get what you pay for, but I'll have to say I'm suprised at what I received for under $25.00. The XB1 fits really snug in the case and I upgraded to an XB1s after purchasing this and it works even better with the XB1s. Also the kinect pouch doubles as a great place to put the bulky power brick instead of the kinect(not that i have that problem anymore). I wish the layout of the interior pockets was a little different, but overall I give it a 4.5 out of 5. It's discrete, comfortable on the shoulder, and I would recommend this to anyone who is mobile with their XB1
My only concern is it doesn't have much padding but it does a great job holding my Xbox One and accessories
6 people found this helpful.
This case does exactly as it says. My only concern is it doesn't have much padding but it does a great job holding my Xbox One and accessories. For the price – definitely worth it!
Great case for XBOX ONE
One person found this helpful.
The case is awesome. I bought for my XBOX ONE to carry to my brother in laws house (he's got an XBOX 360) told him I would show him the latest and greatest from Microsoft. I Can fit everything I need in this case. Console-2 controllers-Battery pack w/cord- game case- and External hard drive case. Yes it all fits nice and snuggly. I would recommend this case if you travel with your XBOX ONE.
Perfect case for traveling with your Xbox One
One person found this helpful.
I purchased this case as a travel bag for my xbox one. I travel for work about 2 weeks per month for about a week at a time. Given my obsession with Diablo III, FIFA, and a myriad of other games, I knew that I needed this in my life. I looked around and given the price point and generally positive reviews I bought this one.
Exactly What I Wanted
This carrying case was exactly what I wanted. It comfortably holds my Xbox One, a controller, battery pack (I put this in the slot they was probably designated for the Kinect) and all the cables I need. This all fit very comfortably. I made it fit a little tight by bringing my external hard drive (and cables) and my Xbox Elite Controller in its own carrying case stuffed inside. This carrying case wasn't made for this but it was able to carry these things – even if it was a little tight. Again, this goes beyond what it's advertised for doing but it was still able to do it. Very happy with my purchase!
Good Case for Different Consoles
I bought this to carry my Wii U. I planned on putting the system on the bottom, taking up half the case and the other half of the bottom would hold the Gamepad in a Tomee Wii U Protective Case. It fits both perfectly and the Kinect sleeve can hold the power cords.
protective and sturdy (although soft) carrying case for the Xbox one
Very helpful, protective and sturdy (although soft) carrying case for the Xbox one, including a padded holder for the Kinect and multiple slots for game discs. Also includes a carrying handle. My only wish would have been an instruction sheet for what components were intended to fit where, but I figured it out. Perfect for what I needed it for.
Works for what I need it to
Works exactly as advertised. The pockets on the inside are a little to small to hold a controller and external hard drive easily but I was able to get them to fit. The case works great for me, the only thing I wish is that there was a littl more padding around the outside and that it had a layer of padding that you could put on top of the xbox. Everything just lays on top of the xbox when it's close. If it just had a little padding divider, it would be 5 stars. But it gets the job done and it doesn't cost much.
Good product. Fits xbox one perfectly and firmly. Not as good as a Pelican, but alot less money.
I've used this on a couple different occasions now and I'm very happy with it.