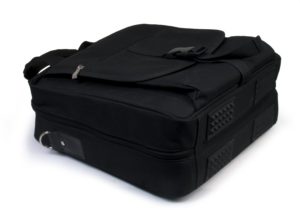 CTA Digital Carrying Case for Xbox One review

Multi Function Carrying Case for Xbox one / Kinect & XB 360 Slim

CTA Digital MultiFunction Carrying Case Xbox One

PS4 Multifunction Carrying Case Review

Universal Gaming Backpack for PS4 and Xbox One

GAEMS Vanguard Black Edition – Console Carrying Case review

Ultimate PlayStation / Xbox Travel Setup

Portable PS4 & Xbox One System!!

Xbox One Carry and Play case

Multi-Function Carrying Case for PS4 & PS3
Amazon Price:
$29.99
$24.20
You save:
$5.79 (19%).
(as of January 21, 2017 10:18 pm –
IF you have ever wanted to travel with your Xbox One, then you know its a pain in the ass!
The CTA Digital Multi Function Carrying Case for Xbox One is a solid solution and its super affordable.
It will hold you Xbox One nice and snug and can even fit your Kinect, games, and controllers. Everything fits nice in the carrying case and it feels pretty well protected and secure with foam padding and there are integrated straps inside to hold your Xbox in place. The bag itself is made of a nylon-fabric material that comes across as durable, kind of like a backpack.
The bag has a 48 inch shoulder strap so you can actually carry it like a cross body bag if you need to.
What Fits in the Xbox Carrying Case
There is enough room for storage for 5 games in disk slots, plus has external and internal compartments fthat can hold controllers, cables, an external hard drive, or any other item you might want to bring with your Xbox.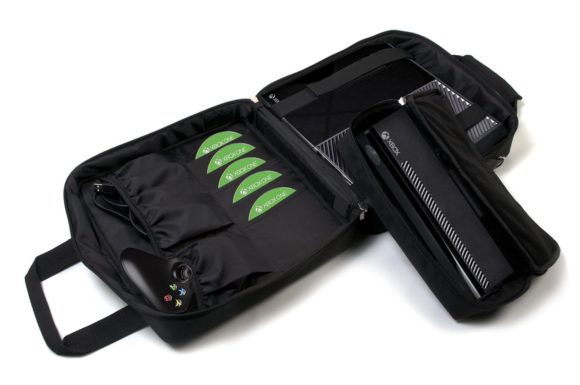 On the inside of the case there is a special padded pocket that can hold your Kinect. The pocket is actually removable so you can leave your Kinect connect to your Xbox inside of the case.
Pros vs Cons
Pros:
Can hold everything you need for Xbox gaming
Bag is really sturdy
I feel safe strapping my Xbox in it and carrying the bad on my shoulder
Priced to sell
Cons
The second controller doesnt fit very snug
I dont love putting games in the disk slots (scared they will fall out)
Not airplane friendly for checked bags
How I Use The Xbox Carrying Case
I use it for lite travel because recently I have been bringing gaming setups to corporate events and I needed a way to safely carry my Xbox One. It really is a great case and holds your Xbox secure. I typically only carry one controller with me and because of that I use the extra compartment to carry headphones.
When I pack the case I strap in the Xbox, then I put the power block and cords in, and then put my HDMI cable in a zipped pocket. I have put my games in the outside pocket that latches, but typically I only have 1 game with me so I sometimes just leave it in a game case.
I Recommend This To Anyone Who Needs A Reliable Case
I couldn't be happier with this purchase. It does what it says and I feel good about the safety of my Xbox when it's in the case. I don't think the Xbox would survive a fall down a flight of steps in this case, but its not built for that type of impact. This is perfect for lite travel, going on a vacation, or bringing your Xbox to your friends house.
For the inexpensive price of this case and its functionality its hard not to rate this item a 5!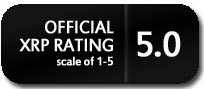 Check Out Xbox One Carrying Cases at Amazon
Customer Reviews
Works great for traveling to friends, not checked bag on plane friendly though
15 people found this helpful.
Surprisingly sturdy bag that will fit the Xbox One, power supply (in it's own zippered pouch), two controllers (if you sort of jam the second one in the elastic pouch), necessary cables, and then the outside pockets will hold games.
Perfect! Great Price! Everything Fits!
32 people found this helpful.
For anyone wanting a good way to transport your Xbox One, this is perfect. The space inside is just right for almost all the stuff but what you can't see is that there are two pouches in the front for any last minute cords or games. I already tried getting everything that I have have to take with me and it fits! Very reasonable price plus it can be used for other things besides the Xbox One. But honestly would very much recommend this for anyone who needs one for their Xbox One. Only downside a second controller can fit but move around just a little.
finally
13 people found this helpful.
This is just the bag for you. It carrys all the stuff for xbox one and a couple of games too. The one bad thing about the cases that there is no definite spot for the power brick. But overall I give this review a 4 out of 5 stars
protects my Xbox perfectly and a nice carry on bag
2 people found this helpful.
UPDATED:
My only concern is it doesn't have much padding but it does a great job holding my Xbox One and accessories
6 people found this helpful.
This case does exactly as it says. My only concern is it doesn't have much padding but it does a great job holding my Xbox One and accessories. For the price – definitely worth it!
All packed up and ready to go! Amazing space in this case!
5 people found this helpful.
After reading reviews on this case, I wasn't sure my stuff would all fit, but decided to try it anyways. Here is my rundown of how I packed the case to make it work for me. I placed the xbox in its designated side and strapped it in, placing the HDMI cable at the bottom and tv mount for the Kinect at it's side. Then came the Kinect pouch, I was able to put not only the Kinect in there, but also a chatpad, my external drive and the cord for the controller charging base. Games? Hmm, I prefer not to use the sleeves provided in the case, but rather bring the games in their cases. I was able to pack 12 games into the front flap pocket by consolidating and putting 2 discs in each case, with enough extra room for 2 more cases, if I were to decide to bring 2-4 more games. Now for packing the side with the Kinect pouch, the power brick and controllers. 2 controllers would fit in the stretch pockets inside, but I still have the charging base for my controllers to fit, predicament? No, zipping the case to the top allowed me to remove 1 controller from the pouch and place it atop the other controller and have room to add in the charging base, with still a little room to add maybe 1 more controller! Ok, its closed now and I can place the games in the front flap, 6 cases stacked in 3 side by side fit perfectly, with room for 2 more game cases! I'm amazed! There's still a small zippered pocket on the front of the flap! I could place 2 standard headsets in there, along with a cable for the controllers! Full with my stuff, it weighs roughly 20 some pounds, I don't have a scale so I based it off of the weight of my 21 pound cat. No, the description photographs do not lie, they are not photoshopped in any way, this case REALLY does hold pretty much everything you would need to bring with you minus a TV! Great purchase, I'm impressed with the amount of room for everything in this case!
Very secure, and Fits everything!
Perfect carrying case!
Excellent quality, holds up well.
2 people found this helpful.
Every week I go to my girlfriend's for two days and I always bring my Xbox and tv so we can co-op games without split screening (eww… Split screen…), and I was trying to find a good bag for it for a couple years. Finally this one popped up on the market and I decided to give it a try, and it has more than exceeded my expectations. I've had it for about six months now, and again, I use it every week, and it has no signs of wear at all, and the pouches inside are great for holding everything in place, plus the pouch on the outside is great if you have a small external hard drive you use with it. My only con would be that it isn't really padded, but I haven't had an issue with that. All in all, if you move your system around, this is what you want. The Velcro straps hold the system in place, and I haven't had the zippers go out or even show signs of it, but if they ever do, the handles on either side of the bag connect together and hold very well so that if they did, it wouldn't just fall open.