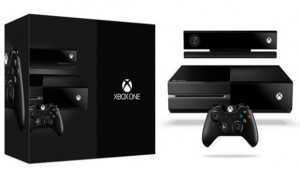 One of the best things that Microsoft Xbox does is that they do a good job pairing games and consoles together and making you a nice money saving bundle deal.
They really offer a lot of options, normally with the most popular games and sometimes even trick out the consoles and controllers to match.
"The hardest part about getting a bundle is really deciding what is most important to you"
Are you looking for a particular console and game pairing, do you want a unique looking console and controller to match your favorite game, or are you simply looking to just get an Xbox One and looking to save a few bucks by getting a game the process.
I took a deep dive in Amazon and discovered these Xbox One Bundle deals. The prices vary as well as the options, for example some include the Kinect for Xbox One, while others cost a bit less and leave the Kinect out.
Let's take a look at these bundle deals and see if anything catches your eye….
Best Xbox One Bundle Deals at Amazon
For me being I am a racing game enthusiast, the Forza 6 bundle is the most intriguing, it's too bad I had got my Xbox One though in 2014, so I am not in the market. When I got my bundle it was for Titanfall, and I got a digital copy of the game, the Xbox One console, and The Kinect.
"I probably paid a bit over $400 bucks at the time, but prices for Xbox bundles have come down a bit!"
If you are interested in some of the older bundles that xbox One offered, you can still find quite a few of them on Amazon. Let's take a look at some of the Xbox One bundles that have already come out…
Xbox One Bundle Deal History
Looking back though even just two years of the Xbox One launch there have already been some fantastic bundle deals. For example, if you ordered the Xbox One before it's launch date, you got a "Day One Edition", which had an inscription on the console and controllers that said "DAY ONE 2013" and also a 1 year free Gold Xbox live subscription.
They also did some great bundling of games in the beginning like, Ryse Son Of Rome, Zoo Tycoon, Forza Motorsport 5, Dead Rising 3, and Titanfall. The Titanfall version was really cool with a custom orange and grey console and controller setup.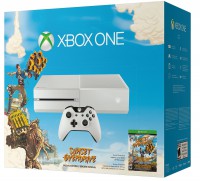 In 2014 Microsoft went nuts with Xbox One bundle packages and did everything from Assassin's Creed to Dance Central. They also offered a cool looking white version of the Xbox One in a bundle package, which featured a coupon to download Sunset Overdrive. Additionally they made a limited edition bundle for Call of Duty: Advanced Warefare which had a 1 terabyte hard drive, coupon to download the game, and a dark grey and gold console and controller design inspired by the look of the in-game Sentinel Task Force.
Bundle Deals For Xbox One Wrap Up
Some bundles are no frills, simply game and an Xbox, while others are pimped out. It's really a personal preference on which bundle deal is best for you.
I tend to really be intrigued by the bundles where there are cool graphics on the consoles and controllers, but I have never owned one because I personally feel like, what if I get tired of looking at it. That's just me though…You can check out more Xbox bundles at amazon, here.
Bundles are a great way to flavor up your gaming experience, both in looks and in saving some money by getting a packaged deal. Which Xbox One bundle deal do you think is the most intriguing? Let me know in the comments below.