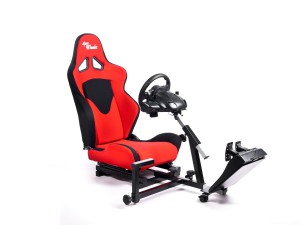 Open Wheeler Sim Racing Cockpit Review

OpenWheeler Racing Seat Driving Simulator Gaming Chair Promo Video 4

OpenWheeler Racing Seat Driving Simulator Gaming Chair Promo Video 5

Openwheeler & thrustmaster

OpenWheeler Unpack and Assembly Video Tutorial

Openwheeler Advanced Racing Seat Driving Simulator Gaming Chair with Gear Shifter Mount test review

Spec-D® RSG-5005 – Corsa Gaming Seat Cockpit unboxing review and demo!!!

OpenWheeler Racing Seat Driving Simulator Game Chair

5 Best Gaming Simulator Chair Racing (PS4/Xbox One/PC)

Driving Seats: the Open Wheeler Gaming Chair

OpenWheeler 2015, Ferrari Italia 458 Spider
Amazon Price:
$449.00
$378.00
You save:
$71.00 (16%).
(as of July 25, 2017 6:52 am –
The OpenWheeler Advanced Racing Seat works with every popular racing wheel on the market. The seat is extremely stable and offers two versions one with a stick shift mount and one without. The Stick Shift mount can be mounted on the left or right hand side of the cockpit. The bucket racing seat itself feels like it's pulled right out of a race car and it is upholstered in Polyester. The seat was made for total adjustment and control. It weighs just over 50 lbs and is one of the lightest sim racing seats on the market.
Openwheeler Advanced Racing Seat Driving Simulator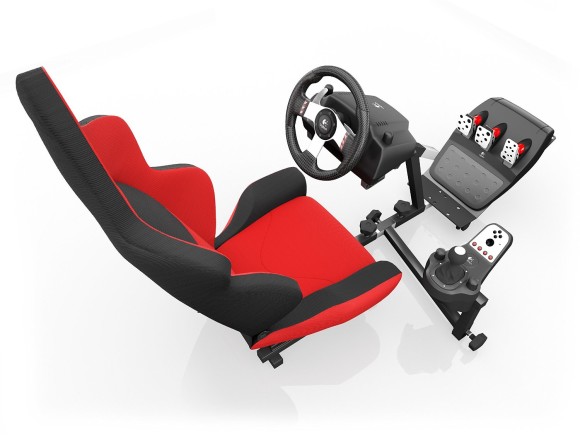 This racing seat overall is a popular option on the market no matter if you race Playstation 4 Playstation 3, Playstation 2, Playstation 1, Xbox One, Xbox 360, Xbox, Nintendo Wii, Nintendo Game Cube, N64, Sega or PC. They do a really good job of accommodating all of the different wheels by making special mounting plates and offering different versions of the seat depending on your need.
Able To Make Fine Adjustments For Comfort
This seat was engineered with the racer in mind. Nobody wants to play a racing game and get up with a sore back or stiff legs. They designed this seat so you can fit it to your body and play your racing games for hours at a time.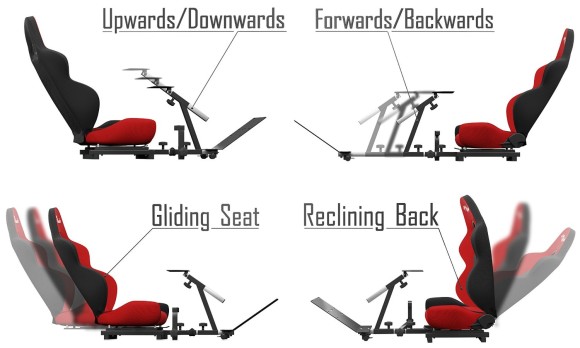 I would say that anyone between 4'5 and 6'8 would fit comfortably in this seat. There is no wait limit listed, but given my experience with reviewing racing seats, I would say no more than a 275 lb person should use this seat.
Wheels for Moving to Storage
While this seat doesn't pack up very compact, it does however have a neat feature. It has wheels you can attach to the front under the pedals so you can lift up the back of the chair and easily push it around. This makes it very easy to move to a storage room or walk in closet.
Optional Add-On's
Lumbar Support
This seat also has the option to add on a lumbar support pad. This will help make your back more comfortable for longer hours or make the chair more suitable if you already have a bad back. This is one of the only cockpit chairs that offers a lumbar support pad made for the chair.
Gear Shifter Mount
Depending on which version of the seat you buy, they don't all come with the gear sifter mount. If you don't have a shifter now and want to add on later, you can get the gearbox mount separate.
One of the best deign features of the mount is that it can be mounted on the left or right side of the seat frame and you can move it towards or away from the seat.
Racing Seat Pro's
Comfort:You can race for a few hours and not feel like your back hurts
Simulation: The OpenWheeler puts your body in the perfect driving position
Durability: You can man-handle your steering wheel and the cockpit holds strong
Gear Shift Mount: Left or right side mounting
Colors: Only seat offered in many different colors (see colors here)
Weight: Just over 50 lbs this seat is extremely lite
Racing Seat Con's
The seat doesn't pack up very small, but you could easily fold down the pack and move your pedals closer to the seat and slide it into a walk in closet. You can see what I mean below in the adjustability section.
Open Wheeler Compatability
This sim racing seat was made to work with all of the popular wheels on the market:
The gear shift mount is compatible with all shifters like the Thrustamster TH8A and the Logitech Driving Force Shifter.
The pedal plate can mount all the stock pedals and the Thrustmaster T3PA Wide and Pro pedal sets.
Openwheeler Racing Seat Review – Warp Up
The OpenWheeler Advanced is definitely a great racing seat. It is one of the most comfortable sim racing chairs on the market. It is priced competitively and I would rate it as one of the best in it's class. The three things that stand out most to me about this seat: comfort, stability, and the color options.
Some people are always concerned that the center column will impede your legs particularly if you like to do left foot braking, but it is honestly not an issue. The way the seat is designed and the ability to make adjustments truly lets you work around the center column. You won't even notice it.
If you are looking to take your racing setup to the next level, this is a great racing seat. The fact that is also works with all of the poplar wheels and consoles, it makes this a very flexible solution for any serious or casual racing game fan.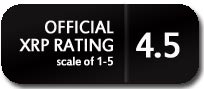 Check Out The OpenWheeler Racing Seat at Amazon
Customer Reviews
Quality Gaming Seat, easy assembly with G29 Console
64 people found this helpful.
Bought the OpenWheeler rig for my new Logitech G29. I will start with the package: It came in pretty large box, and couple more boxes with parts and hardware inside. Packaging was pretty good. Chair was bubble wrapped and all the rest of the parts were individually bubble wrapped in two additional boxes.
Great product and customer service
39 people found this helpful.
I bought this product for a child to practice for kart racing (who should not have fit in the adult) and contacted the seller to get some advice on fit, and he went out of his way to make the product better. He requested measurements and a picture of my son sitting on the chair, then fabricated updated parts. Now my son fits perfectly and adjust so that I can fit too!
have a seat
42 people found this helpful.
ordered this for the kids. 3 days before christmas….no less. 17 year old was home when it got delivered (i was still working christmas eve) He put it together and it has a nice solid build for playing gran turismo. he has the logitech wheel and pedals everything fits perfect! great item, great colors!
Oh, you NEED one of these!
52 people found this helpful.
For the price, I was expecting…less. Pleasantly surprised at how large and comfortable the seat is: it is a bit firm but that is good, you won't fall asleep in it! Sliders work perfectly, a key to getting in and out once you set your positions on the adjustable wheel and pedal plates. My big friend who weighs 275 and is 6'3″ can get in and out of it easily, although all the stops r almost fully adjusted out.
Best customer experience in over 20 years as a consumer!
21 people found this helpful.
All in all my experience with this product and the seller has been absolutely fantastic. First, let's talk about the chair: It's a solid construction, functional, comfortable. You get value for money. Assembly is straightforward and you get ALL tools you'll need in the box. They even throw in some cable binders to make your setup neat and tidy. I am using this racing seat with a 
Great Product; Outstanding Customer Service
18 people found this helpful.
Very high quality product, and a great introduction to the racing simulation market for the price. I was immediately impressed with the heft and quality of the components when I received them, especially the seat, which is very comfortable and realistic. Setup was a snap, especially since all the required tools are included in the package, which is a great convenience.
Even better than expected
12 people found this helpful.
This chair in conjunction with the Logitech G920 wheel and pedals (and shifter) have turned a couple of fun games like Forza 6 and Project Cars into a serious addiction! I've seriously never had more fun with video games in my entire life than I have racing around in this chair.
High quality product with nearly infinite adjustability at a reasonable price
14 people found this helpful.
Shipping speed 10 of 10
The chair you have been looking for!
6 people found this helpful.
I have been shopping around for several months. I have been looking for something that is easy to move out of the way as I am setting it up in the middle of my VR space. I have an HTC Vive and sometimes play seated games and sometimes need to move around. Most sim chairs have built in for monitors, and are heavy and cumbersome to move around. This item is perfect for my VR cockpit.