Rating Scale
My rating system is based on a 1-5 scale, with 1 being the lowest and 5 being the highest. You will see this graphic around my site which denotes my rating (XRP=Xbox Racing Pro):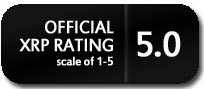 My Bias
This blog is a dedicated to car racing games and the products that accompany them. Everything for me is about creating an immersive gaming experience and trying as hard as I can to turn my Xbox into a race simulator to the best extent possible. With that being said…I look at Xbox games and products through the lens of simulation and immersion and rate them accordingly.
How I Rate Xbox Racing Games
Everything starts with Enjoyment and second driving simulation. If I didn't enjoy the game it gets a low rating. If I enjoyed it then it gets a high rating. I do take into account features, graphics, tracks, cars, functionality, as well…but let's be honest if a game has shitty graphics and its fun…who cars. I would rather play a fun game that is technically flawed, then a technically perfect boring game.
I do tend to rate simulation style games hire than arcade race style games, Mostly what I am aiming for are how do these games and products feel with a racing wheel and a cockpit.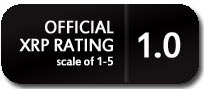 Boring. Played for it 15-20 minutes to realize I never wanna play this game again. Maybe I will guilt myself into finishing a few races just because I paid my hard earned money for the game. Not a realistic driving experience what so ever.
---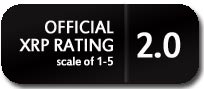 Ehh. It's cool, didn't live up to the hype. Maybe I will play it for a day or two. Has some substance or cool features to it, with challenges, but has a lot to be desired in terms of content and depth. Driving experience still very aracdish.
---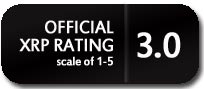 Enough tracks/streets, cars, and content to make me want to try to complete a career mode. Needs good graphics and features.  Might play a few times a month. Driving experience starts feeling less arcade and more simulation.
---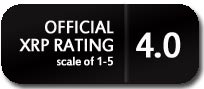 Really Awesome. I feel compelled to play a few times per week, complete the career mode, and get Xbox achievements. Lots of tracks/streets, cars, game modes, options. Graphics need to be stellar and game needs to be rich with features. A good simulated driving experience.
---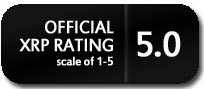 I am hooked. I can play for hours and months on end without caring who judges me for it. Cars, tracks, features need to be pushing the limits. There is a desire to complete the career mode multiple times and complete all Xbox Achievements. Best simulation game on a console.
---
If you would like an example of a game I rated, you can read my review of Forza Motorsport 5 to see how I applied this system.
How I Rate Xbox Racing Products
The three most important things to me here are quality, value for the price,  and the simulation experience. For example If an Xbox racing wheel is made of plastic, but feels good in my hands when I'm driving…the driving experience can make me forgive the use of plastic especially if it is inexpensive. Now if it feels like plastic when I am driving or just feels too light weight and they are charging a ton of money for it,that is not acceptable to me.
Next to each rating are my justifications:
---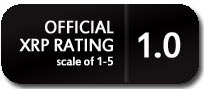 Total crap.  Poor construction quality or poor materials. Product is extremely overpriced compared to the value. Does not function as advertised. Will not simulate the driving experience at all.
---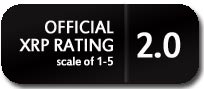 Poor Quality or value for the price point. Doesn't live up to the hype. Does some things as advetised, but not others. A poor simulation experience that leaves you wondering what you spent your money on.
---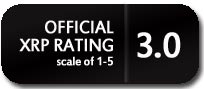 Useable on a regular basis. Good construction and quality, performs as advertised. I Feel good about the purchase and feel the value it provides. Product evokes feeling of game immersion. Feel comfortable telling people to try it.
---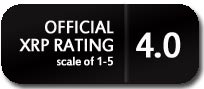 Awesome. Quality construction, simulates a driving experience. I can use it daily and it's vital to my racing rig. If you took it away from me and gave me a different product, I would notice. I recommend the product as great value.
---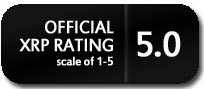 Must have. Built of high quality materials and feels like a steal no matter what price I paid. Best product available, emulates a real driving experience. Makes me feel like I am in a real car and not playing a game.
---
If you want to see an example of a product review, check out my review of the Playseat Evolution.
If you are interested in learning how to write product reviews and start your own website you can read this article: How to Become A Product Reviewer from my other blog Ways To Make Easy Money Online
Any thoughts on my rating system? How would rate games or products differently? let me know in the comments below.