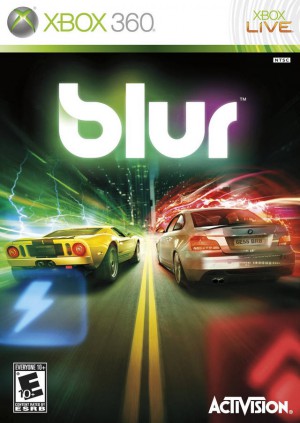 Blur Xbox 360 Overview:
Developer: Activision/Blizzard
Release Year: 2010
Race Style: Streets
Game Physics: Arcade
Maps: Worldwide (14 locations)
Game Progress: Career/Story hybrid
Cars Featured: 50
Best Features:High Action
Biggest Complaint:
Racing Wheel Support: Yes
DLC: Yes/No
XRP Rating: 4
Blur Xbox 360 Game Description:
Blur is like Mario cart meets Need For Speed delivering a high energy fictional racing game. It features fictional streets in worldwide locations in which you race and use power ups and weapons like shock attacks, nitro speed boosts, defensive shields, and landmines to beat your rivals to the end point.
The Story line carries out through a sinle player campaign mode where you take on the role of an up-and-coming racer who is racer trying to make a name for himself. The more series you race, the more characters you will run into, some will be rivals, others coaches, and some may be something else entirely. The only thing that is guaranteed in this game is that it is high speed action where racers will do anything to make it to the finish line first.
We Rank it #20 on XRP's Top 25 Best Xbox 360 Driving Games
Blur Xbox 360 Game Trailer
Blur Xbox 360 Best Features
Powerups – These are your weapons and boosters like Nitr0
Real Racing – fantastic collisions, awesome race environments, Recognizable locations from for 14 differnt cities world wide
Cars – 50 licesend car manufacturers
Social Network – You can make new friends, get rivals and fans, plus hook up with other racers in the game
Multiplayer Support – online multiplayer that allows for up to 20 racers and a 4 player split-screen multiplayer (offline play)
Blur Video Game Amazon Summary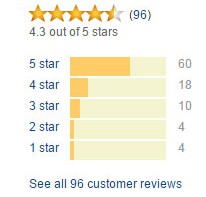 "This game is like super mario cart on crack!" -D.L. Smith
"I feel like I'm playing an N64 with real cars, better graphics, and a lot more fun things involved." -Gabriel
"Overall 5/5 great game and I recommend to all looking for a racing game." -Ben B
What The Critics Rate It
Blur Review Xbox 360 Wrap Up
As a simulated race fan Blur on the Xbox 360 to me is way to arcadey, however I appreciate the high speed and pure ENTERTAINMENT that this game provides and I think that holds a lot of weight in my book. Sure I like sim, but who doesn't like trading paint and firing weapons at the cars you are competing with. This game is pure aracade fun! The motion is really fluid, the cars look great, and the competition at screaming high speeds will get your heart racing. If you are looking for an arcade racer for your Xbox 360 with some futuristic flash…look no futher than Blur.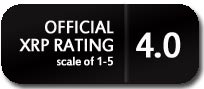 Buy Blur Xbox 360 or Related Products At Amazon
Have you played Blur Xbox 360? If so what is your take on Blur Xbox for 360? Let me know in the comments below.
Blur review Xbox 360
Rated
4
/5 based on
1
reviews