The Dayton Audio SA70 70 Watt Subwoofer Amplifier is a great value for the money and a great amp particularly for bass shakers.
I initially got 2 of these amps to power 2 Aura Bass Shakers for my Xbox Racing chair and then ended up purchasing 2 more to run with my home theater system and run bass shakers in my couch.
Dayton Audio has been around for awhile and makes several different models of amplifiers and speakers. Overall, they make quality products and yet their prices are typically well below the more popular amp brands.
Let's get into the SA70 subwoofer amp and see what makes this thing so Awesome!
Dayton Audio SA70 Subwoofer Amp Specs
Power requirement: 120 VAC, 60 Hz, 110W • Measured power output: 45 watts RMS into 8 ohms @ 70 watts RMS into 4 ohms. The unit weighs just under 6.5 lbs. The face plate is 7 1/2″ x 8 3/4″ and the amp box is 6 1/2″ x 7 3/4″. The depth of the amp is about 3.5 in.
The SA70 has line level and speaker level inputs for hook up to any system, has an Auto-on circuit that kicks in the instant it detects audio, it turns itself off automatically after 15 minutes of no signal, has a variable 2nd order low pass crossover for frequencies between 40 Hz to 180 Hz.
Installation Is Super Easy
You can run a line from your subwoofer out to the Low Level Input RCA's on the SA70. For my Xbox One which only has a digital out, I use a DAC and convert the line to analog and then run it into the SA70.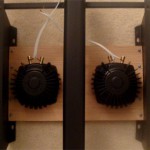 The Aura Bass Shakers then just get hooked up with normal speaker wire to the cord on the base of the amp and you are in business. You can wire the bass shakers in a series of two, but I have them in parallel with each bass shaker having its own dedicated amp. This is exactly how I have done it in both my racing chair and my home theater.
The cord on the bottom of the amp is what you will use to hook up your sub woofer or bass shakers to: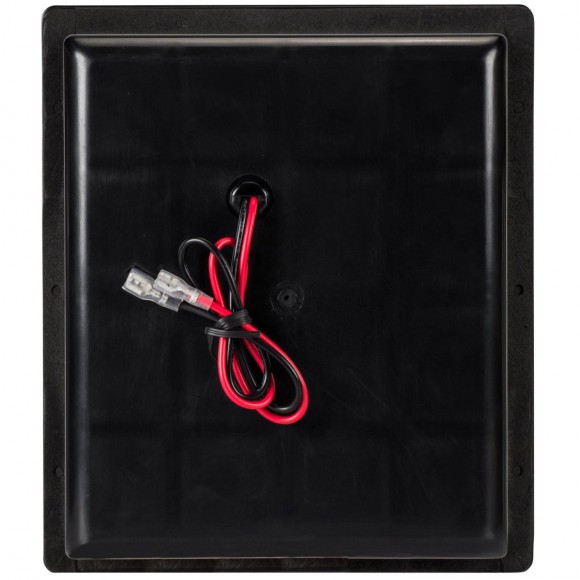 Outstanding Performance
The SA70 drives enough power to the bass shaker that you are gonna want to turn the gain down. For both gaming and movies I set my crossover to about 90 Hz and I keep my gain at about 60%. That drives enough power to add the "WOW" factor to any audio signal you are running through it.
While the SA70 does get a little warm during use, that is typical of a subwoofer amplifier. Datyon Audio considered this and they built in an Auto-on circuit switch. If you set your power button to the "auto" setting, the amp kicks on when it detects a signal and then cuts off after 15 minutes of no audio. This is pretty handy in terms of keeping the amp cool.
If you are looking to power bass shakers with the SA70, you may also want to consider picking up Sorbothane Isolation pads to isolate the vibrations into your couch or chair. The SA70 will throw enough power to shake the floor so the Sorbothane will help that.
The SA70 is a Power Horse
The price of this amp is so cheap compared to the amount of power it kicks out. If you are hooking it up to a sub or a transducer, like the Aura Pro Bass Shakers, this thing will deliver. While for my application the SA70 was the best choice, there are varying wattages available for this brand. By no means is this the most pretty looking amp on the market, but it is functional, well priced, and over delivers on my expectations of it. It is also well reviewed on both Amazon and Parts Express having almost 200 reviews and averaging 4 stars.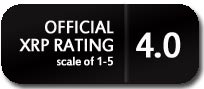 Check Out Dayton Audio Amps and Related Items at Amazon
Dayton Audio SA70 70 w Sub Amplifier
Rated
4
/5 based on
1
review
What type of application are you looking to use a subwoofer amp for? Let me know in the comments and perhaps I can help you find the best solution for your situation.