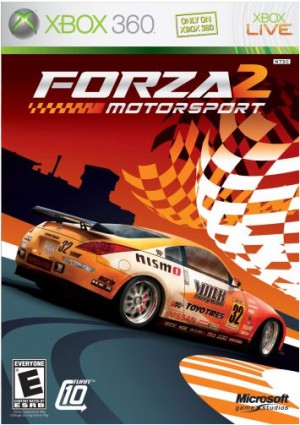 Forza Motorsport 2 Xbox 360 Overview:
Developer: Turn 10
Release Year: 2007
Race Style: Race Tracks
Game Physics: Simulation
Maps: Worldwide (60 tracks)
Game Progress: Career Mode
Cars Featured: 349
Best Features: Fantastic Customization
Biggest Complaint: not user friendly
Racing Wheel Support: Yes
DLC: Yes
XRP Rating: 4.5
Forza Motorsport 3 Xbox 360 Game Description:
FM 2 was released on the Xbox 360 as a follow up to the original Forza Motorsport released on Xbox. The game focuses primarily on circuit racing and removed point to point races which were featured in the original. Real world tracks Silverstone, Tsukuba, Laguna Seca, Road Atlanta, Sebring International Raceway, Mugello Circuit, Suzuka Circuit, and Nürburgring Nordschleife are licensed and included, plus track variations.
Two notes about Forza 2. 1) it was one of the first racing games to feature cars from the American Le Mans Series both in game and via DLC. 2) This is also the game that started the Xbox 360 down the path of sim racing as they had pro racers test the Xbox racing wheel to help the development in trying to achieve realistic features and settings. FM2 has force feedback with the use of the Xbox 360 Wireless Racing Wheel.
We Rank it #4 on XRP's Top 25 Best Xbox 360 Driving Games
Forza Motorsport 3 Xbox 360 Game Trailer
Forza Motorsport 3 Xbox 360 Best Features
These are some of the standout features of FM 2 on the Xbox 360:
Wheel Integration: Xbox racing wheel was tested by pro racers
On going game balancing: Turn 10 continued to troubleshoot bugs and make the game better after it was released
Web Integration: Leaderboards and Online Autions
Stats: Cars bought feature stats such as mileage, total repair cost, number of previous owners, etc.
Customize: advance livery editor and very detailed tuning options
What The Critics Rate It

My Opinion on Forza Motorsport 3 Xbox 360
Forza Motorsport 2 on The xbox 360 was very similar to the original game. It doesn't change that this game is awesome and is worthy of being part of the Forza series. The biggest step in progress for this game was not so much game features or graphics, but the racing wheel integration that makes this game worthy of a high mark. As a racing game itself, Forza 3 and Forza 4 are much more solid games, but this game holds it's place in history as a stepping stone for the games to follow.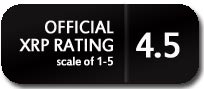 Buy Forza Motorsport 3 Xbox 360 or Related Products At Amazon
Have you played Forza Motorsport 3 Xbox 360? If so what is your take on Forza Motorsport 3 Xbox 360? Let me know in the comments below.
Forza Motorsport 2 Xbox 360 review
Rated
4.5
/5 based on
1
reviews