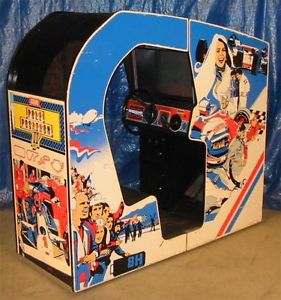 In our last article, we took a quick look at the highly influential racing game OutRun that dated back to 1986, but is not considered among 1980s classic arcade games. Even further back was Namco's Pole Position which is one of the 80's classics and is arguably one of…
The Most Influential Racing Games Of All Time
Where did Pole Position come from , what made it so special, and just how impactful was it on the racing game industry? Let's steer our way into the 1980's and get a feel for the classic arcade era.
Atari Night Driver: Pre Pole Position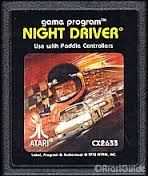 When I was young, I had Night Driver for the Atari 2600. Like most 2600 games, it was very simple. You had your paddle control which functioned as a steering wheel and your gas button. Essentially, you had a static car that you had to guide through turns and obstacles which allowed you to gain points within a specified time limit. This was a port of an arcade game that released in 1976 and in my opinion, influenced Pole Position.
Pole Position just happened to do everything Atari Night Driver did, but exponentially better.
Namco's Pole Position 1982
Developed by Namco and published by Atari in the U.S., Pole Position was a huge hit upon releasing in 1982. It made over $60 million dollars in 1983 on machines alone with each machine hitting over $450 per week in sales. Think about that…$450/week at 25 cents per play is 1,800 games every week. If you were an arcade owner 1980 just owning one Namco Pole Postion cabinet you grossed almost $24,000/year on just that one game. The old arcade classic was so popular that it even spun off into a cartoon.
So what made Pole Position so successful?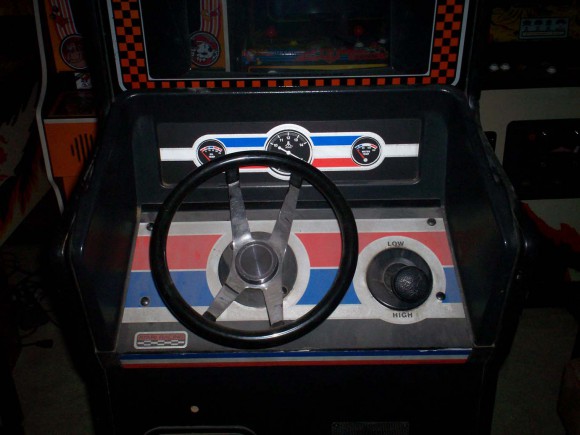 Simply put, it was unlike any racing game before it. Namco's Pole Position produced a sit in arcade machine that was definitely a change from typical stand up cabinets and included a steering wheel, shifter, and gas and brake pedals. They did also produce standup cabinets that had a wheel, shifter, and an accelerator pedal, too.
Pole Position featured some incredible graphics at the time and perhaps the more unique aspect of the game was that you actually had to finish a time trial on the track before you could race against the computer. The track was based on the Fuji Racetrack in Japan and once you qualified, you were able to race in the Grand Prix against other racers.
You can certainly say that OutRun would not exist if Pole Position had not been released. OutRun's similarities, graphically and mechanically, are derived from Namco's Pole Position. This level of innovation in 1982 was unprecedented. We may have already had some great games in Pac-Man and Galaga, but this was an instance where the concept became fully realized in a new experience.

Namco wanted you to feel like you were driving a Formula One car and this could only be translated by sitting in the cabinet, taking the steering wheel and going through the Fuji Racetrack in the quickest time possible. It's games like this that influenced the Gran Turismo's, Forza Motorsports and all of the racing games that we have today
Namco's Pole Position remains as a classic today and is considered by some as one of the best racing games ever, because of its influence on every racing game since. It was ported to many, many, consoles and included in various compilation discs and will forever remain on the list of 1980s classic arcade games. Interestingly enough, however, Pole Position is not playable on archive.org's collection of arcade games you can play within your browser (ironically, OutRun is playable).
Is Namco's Pole Position the best racing game ever? I 'm not willing to say that, but you can certainly make the argument that it's influence changed the racing game industry forever.
If you've got any memories of Pole Position or any other racing arcade experiences, drop a comment below.