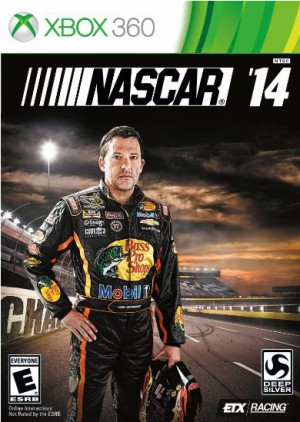 Nascar 2014 Xbox 360 Game Overview:
Developer: Activision
Release Year: 2014
Race Style: Race Tracks
Game Physics: Simulation
Maps: US Nascar Tracks
Game Progress: Career Mode
Cars Featured: 2013 Nascar season
Best Features: Real Sponsors And Drivers
Biggest Complaint: Game has lots of bugs
Racing Wheel Support: Yes (kind of)
DLC: Yes/No
XRP Rating: 2
Nascar 2014 Xbox 360 Game Description:
If you are lookin for Nascar to go full thottle around Daytona and Taladega then this is your game…WAIT! Be warned this game is full of bugs, has poor lag time, and the AI is a bit wonky. Sure you can take your favorite driver and race in the events including practice, qualifying, and challenges, but this 2014 version has been completely stripped off it's great features and is SHOCKING that they would release a game this way. Even if you overlook the bugs, this game is a step back.
I am a sim racing guy and I love games like this, but even the Xbox racing wheel support for Nascar 2014 has issues particularly the xbox 360 Wireless racing wheel.
Nascar 14 Xbox 360 Game Trailer
Nascar 2014 game Xbox 360 Amazon Summary
I don't care what the star ratings say for this game. The issues alone make this game too risky for your money. Don't look at the Ratings for Nascar 14 game For xbox 360…look at the Quotes from Amazon reviews. That is all you need to know.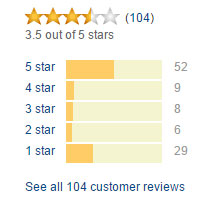 "There are so many issues that I can't believe that the developers released it."  -John Buck | 13 reviewers made a similar statement
"Total waist of money and I will never buy a nascar game again." -Kansasman | 13 reviewers made a similar statement
"My car pulled in and just sat there for the rest of the race." – Edward A Bell | 8 reviewers made a similar statement
What The Critics Rate It
GameRadar – 3.5
Meta Critic – 3
IGN – 2.5
Nascar 2014 Xbox 360 Review – Wrap Up
While this game looks like it has a lot of promise especially for the Nascar fanatic, there are just way to many complaints of bugs and poor functionality for me to rate this over a 2. I think the game looks great and I love oval racing especially with a racing wheel, but even that has bug issues. I personally think it is too risky to spend your hard earned money on, especially when there are better more reliable racing game options on the Xbox 360.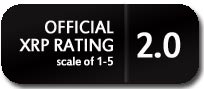 Buy Nascar 2014 Xbox 360 or Related Products At Amazon
Have you played Nascar 2014 Xbox 360? If so what is your take on Nascar 2014 Xbox 360? Let me know in the comments below.
Nascar 2014 Xbox 360 review
Rated
2
/5 based on
1
reviews