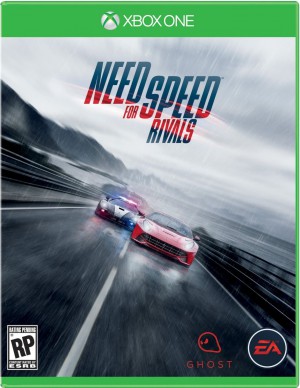 Need For Speed Rivals Overview
Developer: Ghost Games
Release Year: 2013
Race Style: Open-World – Streets
Game Physics: Arcade
Maps: Redview County (Fictional Location)
Game Progress: 2 Career modes (Cop or Racer)
Cars Featured: 47 (23 Racer + 24 Police)
Best Features: Police Chases
Biggest Complaint: No Wheel Support
Racing Wheel Support: No
DLC: Yes
XRP Rating: 3

Need For Speed Rivals is the 20th installment in the NFS series and stays true to it's nature of exotic cars and high speed police pursuits. You can choose to play the role of a cop or a racer and take on all of challenges that come with your selected career path.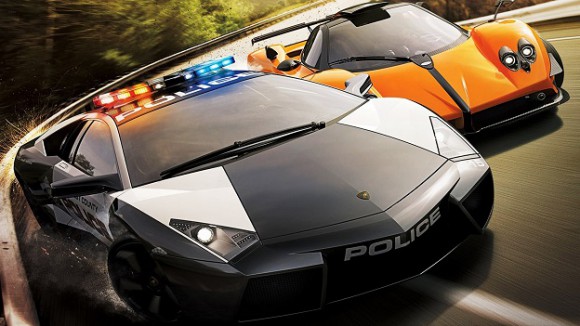 NFS Rivals has over 100 miles of open world through a fictional map (Redview county). It features a ton of awesome jumps, speed traps, dramatic weather effects, unlockable cars, and secret short cuts that you don't see on the map.
"This game is fast past and high adrenaline"
There are also 11 gadget upgrades you can use such as calling in a roadblock or fantasy gadgets like using an EMP (electromagnetic pulse).
Need For Speed Rivals Gameplay Trailer
Rivals Gameplay Is Exactly What You Expect From Need For Speed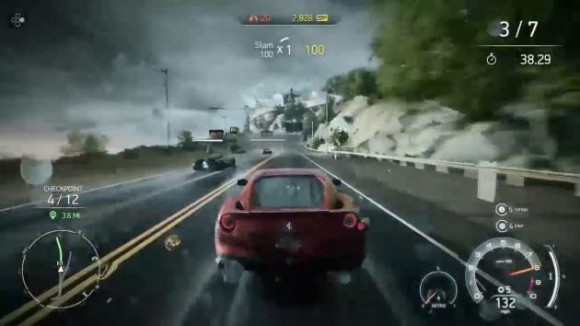 The car physics are pretty typical for a Need For Speed title with lose, but accurate handling, lots of skidding/drifting, brakes locking up, and spectacular crashes. All this while delivering eyes popping graphic detail on the cars and landscape. None of the offensive type weapons that you can use like electro-magnetic pulse are particularly effective as trying to just run someone off the road.
"It doesn't take a long time to get good, even a newbie to NFS will adapt to the arcade style of driving fairly quick"
The game is a lot of fun, because it moves at incredible high-speed, but when you are traveling that fast you tend to cover the immense map fairly quickly. One of the most heart racing aspects is the ability to lose it all if you get caught…nothing is like being a racer and having several cops pursuing you and if you get caught you lose all of your points.
The Best Features In NFS Rivals
The graphics and the weather are easy mentions for Need For Speed Rivals best features as these make the game feel more dynamic than any other NFS game. There are some other notable features that deserve attention like vehicle customization with paint jobs, graphics, rims, and license plates, which certainly add to the fun factor.
Rivals also features a new system called "AllDrive", which allows you to seemlessly transition between single player and multiplayer and makes co-op and versus mode really easy to get into. This feature is similar to what Ubisoft has implemented in the game The Crew (2014).
It's also great to see Ferrari return to the series for the first time since 2002 with 6 different models being featured in Rivals.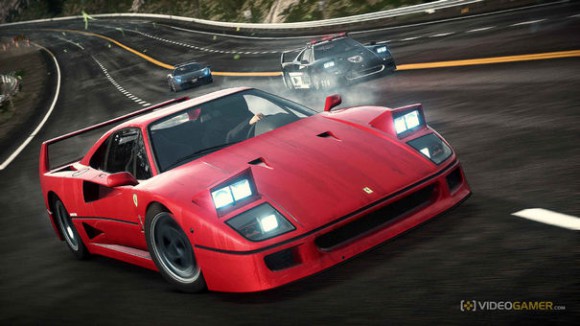 A Few NFS Rivals Complaints
All of my issues with NFS Rivals center around functionality…lack of functionality. Here are the issues:
Game has lots of glitches and bugs (i.e. sometimes chase for no reason)
Game was not assigned dedicated servers and causes frequent host migration
The inability to pause a game
Only can choose automatic transmission, no manual at all
Game can't save progress and you will have to keep getting the same achievements
Need For Speed Rivals As A Simulator
Need For Speed Rivals is NOT a simulation style of game and its not trying to be, so you can't fairly compare it to a game like Forza Motorsport 5. With that being said since it doesn't support an Xbox steering wheel you can't even race arcade style using your wheel and that sucks if you are a true Xbox racer.

Need For Speed Rivals Review – Wrap Up
The game itself is great and lives up to what I expect from a Need For Speed title and will be the best game in the series to date.
As far as adrenaline rush goes, nothing beats a good old police chase, but it you are looking for variety, I do think NFS gets a summons for shortage on diversity. Couple that with the functionality issues I can't rate this game above a 3.0. If this game didn't have functional problems, I would give it a 4.0 for an arcade style racing game.
With he graphics, the weather, the and the high speed pursuits, whats not to like in this game if you are just looking for a fun time with an Xbox controller and don't care about saving yor game progress.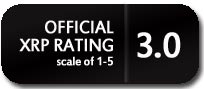 Buy Need For Speed Rivals or Related Products
Have you played Need For Speed Rivals…what are your thoughts? Let me know in the comments below.

Need For Speed Rivals
Rated
3
/5 based on
1
review