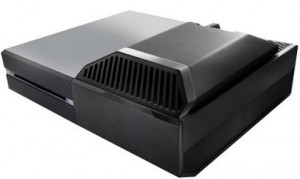 I read a lot about people using an intercooler to prevent overheating and dust build up on he Xbox One, but I hadn't tried one out. So I decided to pick one up and give it a review. I got the Nyko Intercooler for Xbox One which is…
"…by far the highest rated on Amazon with 4.5 stars and 400 user reviews"
I have bought Nyko products in the past such as the Nyko Controller charger (which ranks at #3 on our list of Top 5 Xbox One Controller Chargers) and I have always been happy with the quality of their products.
Who is The Nyko Intercooler For?
This product is made for people who run their Xbox for hours. If you are a heavy gamer or use your Xbox One for media like Blu-ray, streaming video, etc…you may want to consider one of these devices. When the Xbox One runs too hot it can effect it's performance and show glitches in the graphics.
Super Easy Installation
The installation was super simple and it fits perfect on top of the Xbox One. It attaches to the console by switching the Intercooler from "lock" to the "unlock" position and then placing it on the top right of the console. It fits perfectly and was designed to spec so it should naturally slide into place and clamp down comfortably. Once it's on your console, just change it back to the "lock" position and you are good to go.
The Intercooler is powered by USB and does not require an external plug. The USB is built into the device itself with a sturdy plastic L-shaped USB connector that wraps around the back of your console and slides into your top USB port in the back.
Perfect Design
The Cooler of the Nyko Intercooler is a matte black and it has some chrome trim on it. It's not a true chrome, it looks like a painted chrome, but for under $25 that's what I expected. It's made of plastic and fits snug right on top of your console.
Functionality: It Works As Advertised
Once I got this thing up and running (which took less than 5 minutes), it started working right away.


"I could immediately tell it was doing its job cooling down the console"
If you sit a foot away from the console you can hear the fan cut on and off, but it's really quiet. You certainly can't hear it at all if are running your TV at low volume. If you reach your hand out you can feel the air blowing gently from the device. The fan cuts on and off as it needs, so that it can keep your Xbox One console at the perfect temperature. It's great that blows the air out of the front, because if it blew air up or towards the back of the console it would create further dust in your entertainment center.
A Few Limitations
If you are gonna run the Intercooler, you will have a few limitations. For one if you have your Xbox One on a shelf and it doesn't have a lot of clearance, it may not fit. The unit attached on your Xbox console adds about 2 to 2.5 inches in height. Second, if you have a dust cover on your console it will not fit on if you attach the Intercooler.
The Nyko Intercooler An XRP Best Seller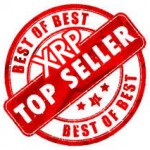 The Nyko Intercooler for the Xbox One is honestly your best choice for a system for a system that will keep your Xbox from overheating. This is one of top selling non-racing Xbox One accessories on Xbox Racing Pro!
Nyko Intercooler for Xbox One Review Wrap Up
This device isn't for everybody, it is for hardcore users of their Xbox console. The console does create quite a bit of heat if you run it for hours. I can certainly recommend this device, but it certainly not a "buy now" type of thing. For the price and functionality I think this device is awesome, made simple, solid, and it works as advertised.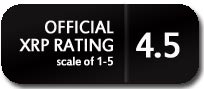 See The Nyko Inter Cooler Or Related Items At Amazon
Have you used the Nyko Intercooler or seen one in action on the Xbox One? if so let me know your feedback in the comments.