Project Gotham Racing 3 (PGR 3) Xbox 360 Overview:
Developer: Bizarre Creations
Release Year: 2005
Race Style: Tracks and Streets
Game Physics: Arcade
Maps: 4 Cities
Game Progress: Career
Cars Featured:80 cars (30 manufacturers)
Best Features: Cockpit View, Graphics and Sound
Biggest Complaint: Online Play Chaotic
Racing Wheel Support:
DLC: Yes
XRP Rating: 4.5
Project Gotham Racing 3 Xbox 360 Game Description:
Project Gotham Racing 3 also referred to as PGR 3 is the third installment of the Project Gotham Racing series.

"PGR 3 was acclaimed by Official Xbox Magazine (OXM) to be Xbox 360 "Game Of The Year" (2005)"
PGR 3 features over 80 cars from 30 manufacturers including the likes of Lamborghini, Ferrari, and Dodge. The previous PGR games contained Porsche's, but PGR 3 omitted them in this version in favor of Ruf. PGR 3 also deviates from the previous versions by putting strong emphasis on supercars and special models instead of standard production cars and common vehicles like the Ford Focus. There are some production cars available, but they are less prevalent. One of the starter cars in this came is the Acura NSX.
Like it's predecessors, each car has a specific class,A through E, with the high performance cars as Class A, and the low performance cars in Class E.
PGR 3 features four cities to race through including New York, Las-Vegas, Tokyo, and London. In addition you can also race the Nürburgring
In addition to racing to win, PGR 3 works on a point system called Kudos. Kudos are awarded for driving with style (drifting) or getting your car up on to two wheels.You can also score big points with combo's of moves.
We Rank it #3 on XRP's Top 25 Best Xbox 360 Driving Games
Project Gotham Racing 3 Xbox 360 Game Trailer
Project Gotham Racing 3 Xbox 360 Best Features
The best feature of PGR 3 was the cockpit view which earned this game great acclaim for detail and realism. The game also has an incredible soundtrack featuring: the Chemical Brothers, Less Than Jake, and Morrissey, as well as many other popular artists.
Project Gotham Racing 3 Xbox 360 Reviews At Amazon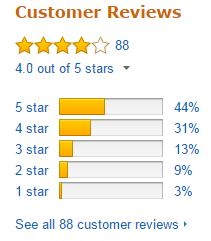 If you're a racing fan, this is a must-have game for your XBox 360 – Lisa
The game plays like a forgiving racing simulator. It's not quite as realistic as Forza, but it's defiantly not as "arcade" as Burnout or Need for Speed – Mary M
The graphics are amazing on this next gen game. The enviornments, the cars, the fans… It's all really cool. – Maria Mcintyre
What The Critics Rate It

More Info on PGR 3
Project Gotham 3 Wiki Page
Achievemnet List
Project Gotham Racing 3 Review Xbox 360 Wrap Up
Project Gotham 3 offers some pretty amazing moments, lots of high speed thrills and awesome graphics and sound. The game plays really easy and offers players a lot of racing options.
"This game is an Xbox 360 must own for hardcore Xbox racing game fans"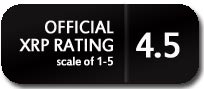 Project Gotham Racing 3 Xbox 360 or Related Products At Amazon
Project Gotham Racing 3
Rated
4.5
/5 based on
1
review
Have you played Project Gotham Racing 3 Xbox 360? If so what is your take on Project Gotham Racing 3 for Xbox 360? Let me know in the comments below.