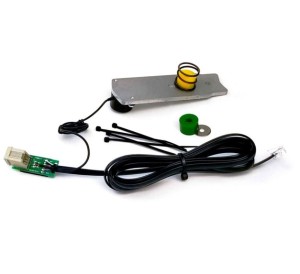 If you own a pair of the Thrustmaster T3PA Pro pedals or the T500 pedals one of the BEST mods you can add on is the Ricmotech "Race-Car-Feel Brake Conversion Load Cell v2".
This mod transforms your brake pedal on your pedal set from a travel sensitive potentiometer-based pedal to a force sensitive based load cell pedal.
After your first few laps of getting used to a realistic feeling race car brake, you will notice faster lap times, shortened braking distance, and MUCH less locking up.
The load cell kit was designed to replicate the pedal travel and resistance of Formula 1, Daytona Prototypes, Formula Fords and spec Miata braking systems.
This mod takes about 40 minutes to install if you already own a pair of T3PA Pro pedals…and if you don't own a pair you can buy it installed and have Ricmotech do it for you.
RicmoTech Load Cell Brake Video Review
I bought my T3PA Pro pedals from Ricmotech and had them install it, but as you can hear from the guys in the video above, the install is quick and painless.
This mod makes every bit of difference in lap time and will revolutionize the way you brake. I didn't even realize how inefficient my braking technique was until I upgraded to the load cell.
By adding the load cell mod, you are switching from a system that measures your braking power by how far you have pushed the pedal to a system that measures how hard you have pushed the pedal. It feels much more natural to brake and you will notice so much more consistency in your braking.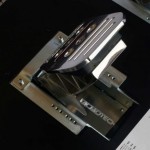 The mod gets installed directly underneath your brake pedal and eliminates the need for the conical rubber brake mod. From the outside of the pedals though you really can't even tell there is a mod installed. The brake pedal to the right has the load cell mod installed and you can see the name Ricmotech underneath the pedal.
Here are the perks of the Ricmotech Load Cell Brake Mod:
Works with T3PA Pro Pedals and T500 pedals
Ricmotech will install it for free if you buy the T3PA pedals through them
Load cell pressure WAY better than travel distance brake
Feels just like a race car brake
Will shorten your brake distances and reduce your lap times
Offers two differnt options for brake stiffness
Works with T300, T500, TX, T150 racing wheels/li>
Works on PC and Consoles
The two drawbacks for me on the Ricmotech Load Cell is that it is a bit pricey and even the softest spring is pretty stiff. The stiffness takes a few laps to get used to for sure, especially after using a travel sensitive brake. Once you get used to it, you will come to appreciate the stiffness if the brake. For me personally I find that I almost never lock up the brakes anymore.
You should also be aware that installing this brake mod will void the warranty on your Thrustmaster pedals.
Who Should Buy The Ricmotech Load Cell Brake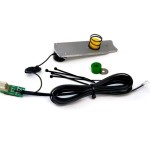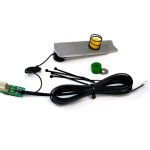 If you already own a pair of T3PA Pro pedals or are in the market to buy T3PA Pro pedals this mod makes a huge difference.
For those that own the pedals, you can just buy the load cell and install it yourself. Installation is quick and easy with very clear instructions from Ricmotech. You can also choose to load a soft or stiff bushing when you set them up on your own.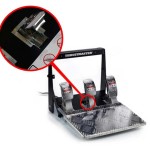 If you are in the market for buying T3PA Pro's then it's easier to buy them from Ricmotech with the load cell installed.
This is what I did. I just figured if if the installation is FREE than why not just buy the pedals and let Ricmotech setup the load cell for me. Ricmotech will ask you which bushing you would like installed when you place your order.
"My braking is extremely efficient now and I have put up so many more leaderboard times since using these pedals with the load cell"
Ricmotech Customer Service
I need to call this out specifically because I was VERY IMPRESSED with the customer service I received from Ricmotech. First they were quick to answer a question I asked prior to purchasing the T3PA's with the load cell installed. I wanted to know if I could request to have them set the pedals up with the sift spring installed (to which they said yes).
Secondly after I purchased them, I had to send them back because there was an issue with the clutch after 30 days. Ricmotech responded to me within 30 minutes of my email, offered me trouble shooting advice, and when I couldn't resolve, they fixed them for me. I couldn't have been happier.
I was floored by their service and response time. it is the exact reason I will be a repeat Ricmotech customer!!!
Ricmotech Load Cell Brake Mod Review Wrap Up
This pedals will make a HUGE difference braking. I have played several games with them like DiRT Rally, Forza 6, Project Cars, and Drive club and each game they improved my times. They are a little on the pricey side, but if you own any Thrustmaster stuff then this is a worthwhile addition.
As far as functionality goes I do wish it was a little less stiff, but the trade-off of more efficient braking and a much more race car like feel, it's hard to complain.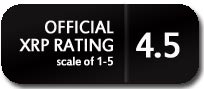 Do you own the Thrustmaster T3PA Pro Pedals? What brake mod are you currently using?
Ricmotech Load Cell Brake Mod
Rated
4.5
/5 based on
1
review