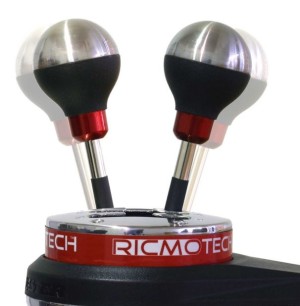 The Thrustmaster TH8A shifter is one of my favorite racing peripherals. The one knock against it is the front to back throw distance for shifting is a little bit too long. If your goal is faster lap times then you NEED to shorten the throw distance of your shifter.
Today I have you covered with a super easy to install mod that you hook up to your TH8A shifter and it will reduce the forward and back shift distance by 35%.
This mod takes about 15 minutes to install and you will immediately notice not only your shift times reducing by your lap times as well.
The mod is called the Short Shift Kit and it is made by Ricmotech who is a licensed Thrustmaster partner.
RicmoTech short Shift kit Video Review
The mod itself is really simple and easy to install. There really isn't any drawbacks to adding this on your shifter. I know the folks you review the mod in the video above says its a bit pricey at $40, but I honestly think its worth every penny. This kit works by changing the geometry of the shifter which reduces the fore-aft throw by 35%. It's the best TH8A mod kit out on the market.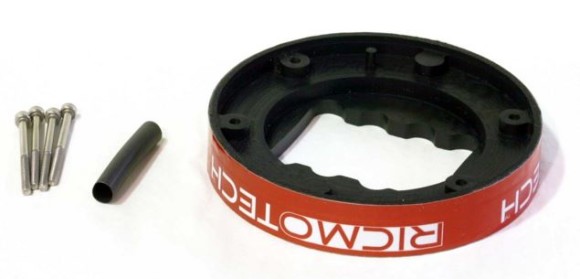 You can see above its really just a new plate that sits on top of your gear plate. It installs with a couple screws and has a piece of heat tape to protect your shift stick from getting scratched.
It really doesn't look like much, but the impact is huge. The instructions are simple to follow, but I would advice raising the heat tape a bit on the shifter stick (see video above). I installed mine according to their recommendations and have not had any issues.
TH8A Short Shift Kit Installed
Here are the perks of the Ricmotech Short Shift Kit:
Reduces the shift distance by 35%
Feels more like shifting a high performance car
Will reduce your lap times
Doesnt cause you to miss shifts
You can keep your original H-pattern shifter plate
Works with both TH8A and TH8ARS shifters
The only drawback to the mod is that installing it could void your warranty on your shifter. In all honesty though, if you just unhook it, I am not sure Thrustmaster would ever know you had a mod on it, because you are not making any modifications to the hardware itself.
Who Should Buy The TH8A Short Shift Kit Mod
In my opinion everybody who own a TH8A or TH8ARS Shifter. This is a no brainer from both a lap time and feel perspective.
This took my lap times down by an average of a full second from the day I installed it
Ricmotech Short Shift Kit Conclusion
There are not alot of mods floating around the net that can have a significant impact on your lap times like this one. Also Ricmotech is a licensed Thrustmaster partner, so for me the trust factor goes up a bit. I think $40 bucks is a small price to pay for such a big improvement in the throw distance, especially since that was my own real complaint on the TH8A shifter.
To me this is an easy 5 out of 5 star rating. Even on the Ricmotech website there is all high reviews. For such a simple mod I think it's worth throwing this product into gear and checking it out.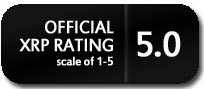 Do you own the Thrustmaster TH8A Shifter? Let me know what you think of the throw distance in the comments below.
Ricmotech TH8A Short Shifter Mod
Rated
5
/5 based on
1
review