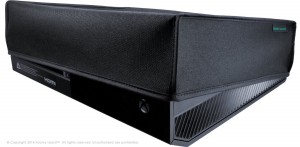 Can you write your name in the dust that has built up on your Xbox One? Have you ever spilled anything by accident on your Xbox One?
There is nothing more frustrating than looking at your beautiful sleek looking black Xbox One that you paid premium money for and it's simply collecting dust and scratches. Even worse is when your idiot friend places a drink on top of your Xbox One and gets your console wet!
"Yikes…you gotta protect your investment!"
So What's the The Solution?
The Xbox One Dust Cover by Foamy lizard
There are really only two options on Amazon for the Xbox One Dust cover category, This one by Foamy Lizard which I will review here, and the MageCraft Xbox One Console Dust Guard. In this review I will break down all of the benefits of the Foamy Lizard Dust Cover and let you know, why you should avoid the MageCraft cover.
What Does The Xbox One Dust Cover by Foamy Lizard Do?
Protect Against Dust, Scratches, and Dirt
The dust cover will protect your console from dust, scratches, and dirt. Since the glossy surface of the Xbox is black it is really easy to see dust and scratches on. When you are not using your console, just throw the cover on it and you are good to go!
Repel Liquids
It will also protect your console from the occasional drink spillage because it is designed with a nylon coating called Texosheild which is liquid repellent. Look now I am not saying if you and drop your Xbox One in the bath tub your safe, but what I am telling you that if you have the dust cover and spill a drink on your Xbox, you are gonna be able to just lift the dust cover off and not get your Xbox wet at all!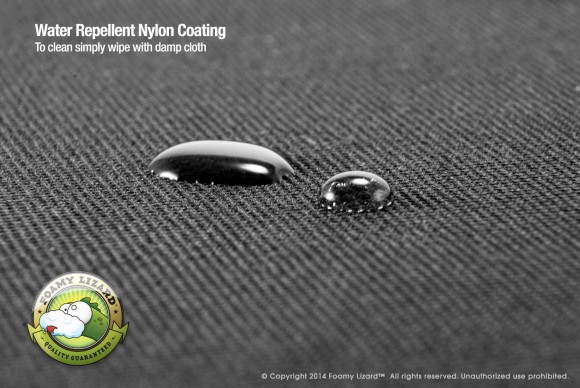 Made To Fit Perfectly On Your Xbox One
The Xbox One Dust Cover By Foamy Lizard will slip perfectly over your Xbox and look good while doing it. It was made to the exact specifications of the console, you don't have to stretch it or force it. It will fit nice and snug with no effort! They also made a back panel cutaway that allows for the cover to fit without having to remove back cables, which was a smart move in their design.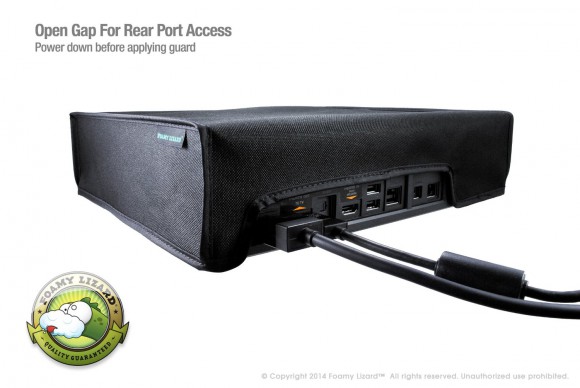 >
Note: When you are putting in on your Xbox One, place it over the front of the console first and then pull the back over the console. When you remove the Xbox One cover lift it off the back of the console first. This will help you ensure that you don't scratch your Xbox in the process.
Limitations of The Foamy Lizard Dust Cover For Xbox One
The first limitation that needs to be mentioned is that if you are gonna use this Xbox One cover the console must be powered off before you put the dust cover on. The other limitation is that it will not fit over an Intercooler, if you have purchased a cooling fan for your Xbox.
Not All dust Covers Are Legit
When I was researching dust covers for the Xbox One, I cam across, the MageCraft- Xbox one Console Dust guard & Protect cover and Controller case kit. At face value it seems promising, BUT I noticed it had several 4.5 star reviews and 1 extremely negative review. I took a look at the reviews and 90% of them are not verified Amazon purchases, this is usually the result of a company paying for fake reviews.
The Foamy Lizard Dust Cover Is A Best Seller For A Reason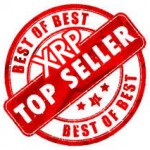 The Foamy Lizard Dust Cover for the Xbox One is honestly your best choice and it is on the Amazon Best Seller's List for a reason! We also mark it on our top selling items list here at Xbox Racing Pro as we moved tons of them and always receive great feedback!
Xbox One Cover Review – Final thoughts
Foamy Lizard makes a lot of great accessories for consoles and they are a brand you can trust. This dust cover is made of high quality material and it looks nice. It's really no big deal to just take off the cover when you are gonna use your Xbox and then throw the cover back on when you are done.
"I think for the price you pay for the cover, its well worth the piece of mind it provides for protection."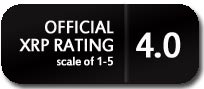 Check Out Foamy Lizard Products at Amazon
Xbox One Dust Cover By Foamy Lizard
Rated
4
/5 based on
1
review
Have you owned a dust cover or any Foamy lizard products before? If so let me know your thoughts in the comments.