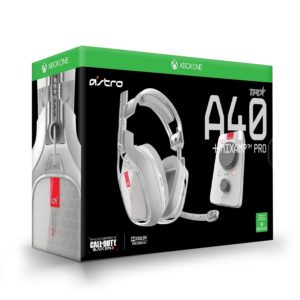 Checking Out PS4 & Xbox One's A40TR Astro Gaming Headset & Amp – IGN Access

Review & Mic Test- Xbox One Astro A40 + Mixamp M80 Second Generation Gaming Headset

Astro A40 TR Review [Xbox One]

Astro A40 TR Review (Xbox One And PC)

Astro A40 TR – Unboxing & Review (Xbox One(S) – Mix Amp M80)

ASTRO A40 TR VS TURTLE BEACH ELITE PRO – Headset Review (2017)

the New $60 ASTRO Gaming Headsets!

Astro A40 vs A50: What's the best Gaming Headset? (PLUS HUGE GIVEAWAY)

Astro A40 TR Edition Gaming Headset Review (RECORDED WITH ASTRO A40 TR MIC)

Best Gaming Headset? Astro A40 TR Headset with Mod Kit
Amazon Price:
$249.99
$249.99
(as of February 24, 2018 7:40 pm –
As a former audio engineer I have high standards when it comes to headphones. I've tried'em all from Bose to TurtleBeach and for a long time thought nothing would ever replace my Polk Audio 4Shot headphones.
That was until of course I tried the Astro Gaming A40 TR Headphones for Xbox One. This headset is the most current offering for x box console owners and they perform phenomenally in almost every single aspect.
At a price point around $250 you would expect them too, but to be honest that is a fair priced headset. They are a significantly improved version from the previous A40's Astro put out for Xbox.
The A40 TR's don't seem to have any of the issues that the previous version experienced. Now the audio is crisp and clear through the dolby enabled speakers and the live chat. Drop outs won't occur on this set of headphones and you can even use them semi-wirelessly if you have them plugged into your controller via the stereo adapter. The only downside to hooking them up to the controller is that you loose the surround sound effect that is driven by plugging them into the MixAmp Pro TR that they come packaged with. They will still produce high quality audio in stereo via the controller, but not surround sound.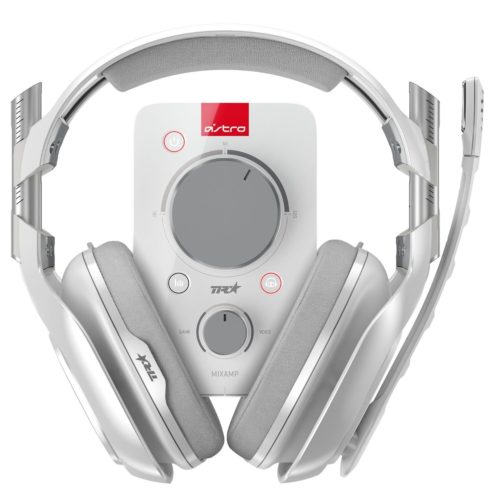 The MixAmp Pro TR Puts Your Xbox One In Surround Sound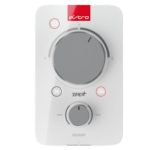 Using the MixAmp is the best solution and it is plug in and play. The one downside to it is that the cable is a little bit short compared to previous models of the MixAmp. This might end uo being an issue if you play games on your Xbox and sit far away from your television.
The only real con of the MixAmp pro though from a technical perspective is that it will only be compatible with the Xbox One and Xbox One S. If you have a PS3 or PS4, you would need to shell out more money for a new MixAmp.
So while it performs great it's not the best for someone looking for a multi-platform solution.
Best Headphones For Xbox One and Xbox One S
Every aspect of this headset is rock solid! They are constructed well and are a really impressive looking set of cans. The set really hugs your head nice and snug, but doesn't squeeze the life out of your face and the ear pieces have a nice high end cushiony feel that will make hours of wearing them feel comfortable. These are by far the best headphones for Xbox 1 and are one of my favorite accessories for my console.
A40 TR Headset Add On Mods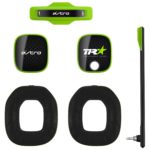 Another cool aspect of the A-40 is the add on mod kit you can get which turns them from open to closed back. You can pick up the mod for about $60 and it lets you switch the pad on the headband and the ear pieces for a thicker faux leather version. the advantage you get with this is that it eliminates excess noise in the room. Even with the mod kit on, the headphones remain comfortable. the mod kit is not a must own, but i would recommend it if you are normally playing games in a noisy environment.
There is also a mic that comes with the mod kit. It is uni-directional which means it will only pick up audio from directly in front of it. this also helps eliminate extra room noise coming through on your live chat microphone.
My Final Opinion on The A40TR Headset
This set of headphones from Astro Gaming is among the best audio solutions you can get as a gamer. They do a great job of simulating surround sound in both movies and games while also producing a very clean sounding chat mic.
The MixAmp Pro TR is perfect not just for audiophiles but for live streamers who want lag-free and interference free operation. The MixAmp allows you to control every input and output so that you can fine tune everything to your specific recording setup. If you are in the market for a headset this is the pair to get.
<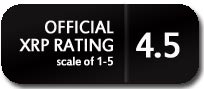 Check Out Xbox One Headphones at Amazon
Product Details
Domestic Shipping: Currently, item can be shipped only within the U.S. and to APO/FPO addresses. For APO/FPO shipments, please check with the manufacturer regarding warranty and support issues.
International Shipping: This item can be shipped to select countries outside of the U.S. Learn More
ASIN: B014H2T84K
Product Dimensions: 13.8 x 9.1 x 4.3 inches ; 4.5 pounds
Media: Video Game
Release Date: October 8, 2015
Customer Reviews
A good all-in-one solution for gaming.
163 people found this helpful.
Firstly, I wanted to spend some time with this product because this is my first Astro product of any kind. I picked this up on a black Friday sale from Amazon because I really wanted the mixamp TR, but the price was very good for the A40 headset. Before I go over my pros and cons, I wanted to give a quick background of headsets I have and how the A40 compares to those headsets. For comparison purposes I mostly used wired headsets through the Mixamp TR with the exception of using a Sony Gold wireless headset to compare just the A40 without the mixamp. The headsets I used with the mixamp are the Kingston Hyper X Cloud II's, Audio Technica M50x's, Sony Gold's, and the Turtle Beach 420x. In my subjective versus mode, I found that the A40 with the mixamp (after a few custom eqs) was slightly better than the Sony Golds and much better than the TB 420x. With regards to the Cloud II's, the mixamp really has more room to push the 53mm drivers of the Cloud II's and the M50x's simply have a more defined soundstage than the A40's. To be fair, the A40's do not claim to be a hifi audiophile headset and in turn, these game just fine with comfort, quality, and durability. Out of the box I did have to totally redo my eq settings, otherwise I would have gotten immediate buyers remorse. Here are my pros and cons in my experience with the A40 and Mixamp TR.
We would recommend this to others and believe these are a good headset 2017 Astros headsets 40s versus the 50s gen 1 vs gen 3
One person found this helpful.
2017 latest models and updates, even in the gaming world 40s are the ruler
Great, so far…
So far, so good. I bought the PS4 version of these, and discovered I only had a few newer games for PS44. Those sounded nice enough, but nothing near surround. Only 1 or 2 of those games had a surround headphone setting, so I returned them. I ordered these, crossing my fingers. I only have both platforms as some games are proprietary to one maker. Once you buy this kit, you can buy just the Mixamp for the other, using the same headphones. I have a super gaming headset I've been using on both systems, but stereo only. I grabbed my newest game, Battlefield 1, to try this Xbox kit. It's a very noticeable improvement over the stero ones. I'll be grabbing each of my other Xbox games to try. With any luck, some will have a surround option. The wires are kinda clunky with my setup, where sit about 10 feet from the tv and the Xbox. These wires are long enough, just not clean and neat. I read the reviews on the wireless version of these. The 5 star ratings on those about half the number these got. So no wireless for me. It's a shame they won't just put the chip for both platforms in this thing instead of forcing you to buy to if you must have both. I like having a volume control on this Amp, no more looking inside a game for simple volume changes.
These are very good headsets but the microphone doesn't work well 100 percent …
2 people found this helpful.
These are very good headsets but the microphone doesn't work well 100 percent of the time.. Sound quality is amazing but for Skype and game chat it leaves something to be great. I think there are better headsets on the market for cheaper but if you only interested in sound and comfort these are excellent but like I said my friends are always asking me what did you say your mic cut out again during Skype and game chat.
The Best
One person found this helpful.
Best Headset! This is one of the best headsets I have ever owned. I would put it above Turtle Beach. The mix amo is a huge plus for anyone looking to have lots of control over their audio. Also this works on both console and pc so that was a huge plus for me. The sound quality is amazing and they are very comfortable on your head. Some might think it's pricey but they are worth every penny! I would recommend this headset to anyone looking for s higher end audio experience.
Such a great product for the ultimate gamer!
This couldn't be better and the price makes it that much more impressive! And I have owned:
Definitely worth the investment
Love them! I've had almost every other upper end headset on the market at one point or another and I finally decided to invest in the Astro A40 TR set with the MixAmp Pro. The convenience and added capability of having the mix amp pro is worth 3/4 of the price of this product and the headset has exceptional surround sound and directional pinpointing. The mic that comes with the headset is a little weak. Even with removing all noise gates and turning it all the way up, party members still complained about hardly being able to hear me unless the mic was literally almost in my mouth. As a streamer I utilize an external mic anyways so this wasn't so much of an issue for me but will be for regular users.
Worth Every Penny
7 people found this helpful.
What a fantastic piece of hardware. I had a turtle beach XO seven pro that I received for Christmas last year. (had it for only 10 months) The chat adapter that plugged into the controller kept dying and forcing my controller to reboot. Then the headset itself eventually died when I lost my left cup sound. Needless to say, I will never purchase Turtle Beach again.
Awesome gaming headset for my little brother who has gone …
Awesome gaming headset for my little brother who has gone through about 5 a year. He always ends up breaking them so I was hesitant to get these that are more on the expensive side. Been a few months and they're still alive despite the abuse of a 14 year old call of duty player. He hasn't complained about these at all! He begged for these after seeing some youtube using them and I've got to say they're living up to the price.