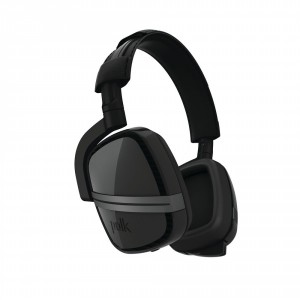 Polk Audio 4Shot Headphone Overview:
Polk audio brings 40 years of award winning audio experience into their gaming headset specifically designed for the Xbox One.
The Polk Audio sound engineers partnered with Microsoft and Turn 10 to create a gaming headset specifically tuned for titles like Forza Mototrsport 5 for the Xbox One.
Let's get into it…
"The stereo headset offers a crisp sound, with a retractable mic, and an optional boom mic"
Background
First let me qualify this review by saying that I am a former sound engineer and I have a strong opinion about headphones and sound quality. I have spent thousands of hours in headphones and understand what goes into a great sounding headset.
High Quality And Built To Last
Right out of the box I can tell the 4shot headphones are built well. They are sturdy, bulky, and yet surprisingly light weight. They were designed with ergonomics and fatigue reduction in mind. When I put them on my head they fit tight snug, but not squeezing the life out of my face.
There is a steel headband that is padded with stitched leather, big pivoting ear cups with large cushions for comfort on your ears, and a plush material over the ear pads. The padding feels comfortable on the top your head and it seems like these headphones are not going to cause neck or shoulder issues from the weight.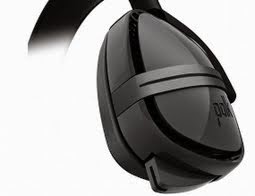 On the left ear piece there is retractable mic that can click in and out of the headphone cup. This looks kind of cool.
The chord for the headphones has a nice threaded material around it to protect the wires and that is normally the sign of a manufacturer who cares about their product.
Also in the box is the headset adapter for your Xbox One controller and the chat live boom mic.
The 4Shot Headset In Game Experience On Xbox One
I tested the Polk Audio 4shot gaming headset using Forza Motorsport 5.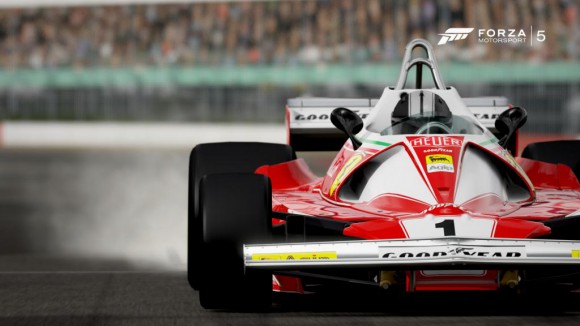 The sound is incredible, I started racing with the game soundtrack turned off, I really wanted to hear the car sounds. The low end is deep, but not mind numbing, and the highs are crisp without peaking. The F1 car engines really scream nice and the muscle cars have real low end rumble. One of the best enhancements you can hear in this headset is when a car has a turbo added to the engine.
With the Forza 5 soundtrack on it sounds and feels like you are at the symphony and there are moments were I would swear I could hear the drag of the violin bow on the strings. I am not a fan of the FM5 soundtrack, but without a doubt it sounds immaculate in these headphones.
I played a few hours on Forza 5 and I felt no ear fatigue or neck fatigue which some bulkier gaming headsets can cause. The headphones sat really nice and comfortable on my head and lock tight around my ears. I really can't hear anything else going on inside of room other than what is in the game.
The headphones not only tuned perfectly for FM5, but definitely added to the immersion effect and enhance your racing simulated experience.
CHECKOUT THE 4SHOT GAMING HEADSET ON AMAZON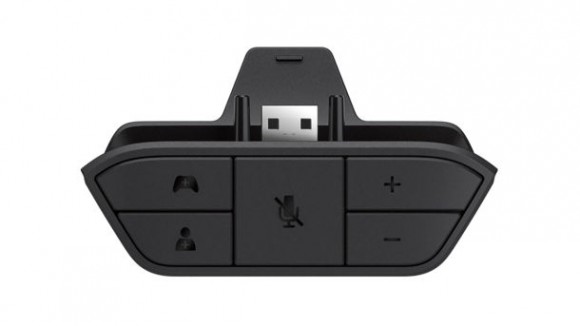 It is also worth noting that since the controllers are wireless, the headphones are in no way connected to the console, which allows for maximum freedom with a controller. The adapter also allows you to adjust the game and mic volume settings right on your controller.
The headset is stereo and not surround sound, which some folks have referred to them as. It is simply not true. While Surround Sound would be better, the stereo is nice and I can clearly tell when a car is trying to pass me or simply approaching on my left or my right.
The 4Shot Headset Mic
I don'y typically use a mic, but for the sake of this review, I took my Forza 5 racing online so I could engage the microphone.
When I tried the retractable mic I couldn't hear myself speak. I was definitely communicating with other people, but i couldn't hear myself.
When I tried the boom mic, everything sounded a bit better, but the voice audio was crunchy. I never really was able to get a good balance of the mic and the game sound volume for the headphones. It worked, but I think there is some room for improvement here as a gaming headset.
The boom mic also fells a bit flimsey and if you are not using the mic, just flip around to the back.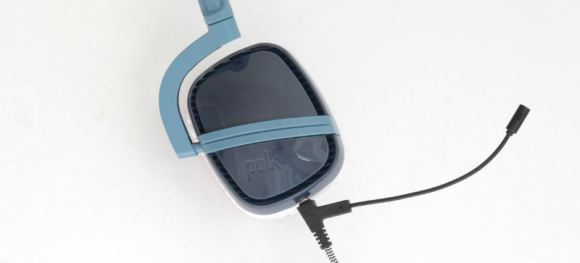 Best Features of the Polk Audio Gaming Headset 
Polk Audio did a great job creating a balanced, natural, and realistic audio that creates an immersive gaming experience. The headset looks really nice with a street style design and I love how lite they are. They are super comfortable on your head and you can wear them for hours.
It will be difficult to find a gaming headset the sounds better than these.
CHECK OUT THE POLK AUDIO 4SHOT HEADPHONES ON AMAZON
Versatility – More Than A Gaming Headset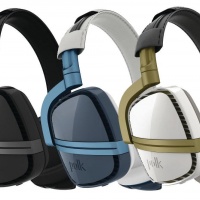 I love that these headphones, while created with gaming in mind you can use them for various audio applications. They are not only compatible with the Xbox One, but also PC's with the mic port, as well as smart phones and tablets.
I have hooked up to my Iphone and the music sounds really clean even listening to low grade MP3's.
It is also nice that they come in a few different colors so you can choose which one suits your style.
4Shot Gaming Headphones Complaints
Polk Audio dropped the ball with the retractable mic on these, but in their defense after the headphones released they then sent everybody who registered there product a free boom mic. They then added boom mic in all future packages and shipments at no additional cost
I also had a popping sound in my headset. When I reached to customer support they asked me a few quick questions and they guy diagnosed an issue with my Xbox headphone adapter. They sent me a new one for free.
Polk Audio 4Shot Gaming Headset For Xbox One – Wrap Up
These are my go to headphones and I honestly do not race without them. They are a perfect audio addition to any Xbox racing setup. I now hate my TV speakers, because it is just not immersive, loud, or detailed enough. These headphones will change your immersive racing experience and really help you hone in on your race and hear what your car is doing.
I think there customer service is worth a mention, because of how responsive they were to the original mic issue and even my personal issue with the Xbox adapter. If you are going to drop some nice money on a set of headphones, it's nice to have the support that comes with it.
When I was an audio engineer we use to say you can't mix what you can't hear…the same rules apply hear. There are sounds going on in these cars and if you can't hear em, then you can't react properly to the situation. The Polk audio 4 Shot Gaming headset is tuned perfect for racing games.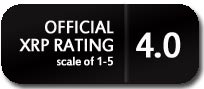 Buy The Polk Audio 4Shot Headphones or Related Products
Polk Audio 4Shot Headphones
Rated
4
/5 based on
1
review
Have you tried the 4shot headset? What gaming headset do you currently use? Let me know your thoughts and experience in the comments below.