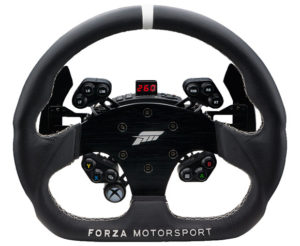 The Fantec racing wheel for the Xbox One represents the highest quality wheel you can get.
The bundle for Xbox One bundle includes the ClubSport Wheel Base V2, the ClubSport Steering Wheel Universal Hub for Xbox One, the ClubSport Wheel Rim GT Forza Motorsport Edition, the ClubSport Pedals V3, and the ClubSport Shifter SQ V 1.5.
All of these products included in the bundle represent the top of the line sim racing equipment available. If i was to review them individually each would easily rank at 4.5 to 5 stars based on quality and performance.
First off if you are not familiar with Fanatec they have been making high end sim racing products for years. Most people fell in love with their Fanatec wheel on Forza Motorsport 3 and 4, but do to Microsoft licensing issues Fanatec wasn't able to produce a racing wheel for the Xbox One until now. Currently they are offering this high end set which I review below and a more consumer friendly priced option called the CSL Elite Bundle.
Check out how awesome this setup is…
Fanatec ClubSport Wheel and Pedals In Action on Xbox One
While in the video, they don't use the Shifter, but it's also included in the bundle. Let's take a closer look at this package from Fanatec and see what this bundle has to offer.
Fanatec Xbox One Bundle Specs
As this is a combination of 5 products let's break it into 5 sets of specs:
ClubSport Wheel Base V2 Specs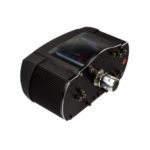 Direct Hall sensor technology, made of CNC machined aluminum, Change wheel rims with quick release technology, weighs 4200 g, product dimensions (l x w x h) 210 mm x 295 mm x 150 mm
New cooling system with fans, belt drive mechanism made of metal and with highend ball bearings for smooth precise force feedback, Mount for ClubSport Static Shifter, Paddles and other accessories
Firmware is upgradeable, Fast 500 Hz USB update rate, up to 900° of rotation, Connection for two external shifters (sequential and H-pattern) in parallel.
Wheel base is compatible with: All Fanatec ClubSport Steering Wheels made for the ClubSport Wheel Base, All Fanatec pedals, G25/G27 pedals (with an adapter), All Fanatec Shifter sets All Fanatec Cockpits and Wheel Stands.
While this will work with PS4 and PC, for compatibility on Xbox One the bundle includes the Universal hub below…
ClubSport Steering Wheel Universal Hub for Xbox One Specs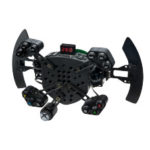 16 integrated buttons on top of hub, FunkySwitch with 4-way direction pad, 4 button boxes with 3 buttons each, 2-way turning function and push button.
Big or small paddle shifetrs for different rim diameters with the large shifter paddles being fully adjustable in distance width and angle, LED display for Tuning or telemetry, Shifter paddle units can be removed to save weight, USB port to charge a smartphone.
Mountable Wheel Rims: 6 hole or 3 hole patterns will mount on it. Lots of rims from MOMO, SPARCO, OMP and will also mount, but you should check with the rim manufacturer before you buy one.
Using the Universal Hub future proofs your wheel by integrating the Xbox One specific electronics into this hub, there is a higher chance that you can your wheel on most future systems.
ClubSport Wheel Rim GT Forza Motorsport Edition Specs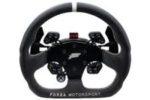 The rim is made in brushed and anodized aluminum and covered in genuine leather with white stitching. 33 cm (12.9 inch) diameter like in a real race car. 6 screw holes for mounting on the universal hub.
It's worth mentioning here there are various other Fanatec rims you can get, but the Forza rim is what comes standard on the bundle.
ClubSport Pedals V3 Specs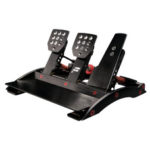 Vibration motor on gas pedal can be used to indicate rear wheel spin and oversteer, Pressure sensitive brake with 90 kg load cell sensor, Adjustable brake stiffness.
12 bit resolution on all axis, Alternative D-shape race plates, Pedal extension to adjust the angle of the pedal plate and change angle of the whole pedal arm. Parameters like deadzone and brake sensitivity can be adjusted on the fly through the tuning menu of the universal wheel hub.
New design of the gas pedal to allow a quick exchange of the springs, 2 different spring options are included for adjusting throttle stiffness, Optional damper kit for gas and brake. Hydraulic dampening resistance adjustable with a knob, Full multi-platform compatibility, Full metal construction of CNC-machined aluminum.
Ultimate adjustability: Position of pedal plates in all directions, spring strengths at clutch and throttle, angle of pedals, brake sensitivity and travel, High res pedals with contactless and magnetic sensors on gas and clutch, Vibration motor simulates ABS and indicates locking tires.
Compatible with: Any racing wheel from Fanatec or any other brand (Logitech, Thrustmaster, etc) if used on PC
ClubSport Shifter SQ V 1.5 Specs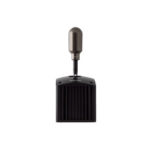 Full metal construction, Ultra realistic shifting experience, 7 gear H-Pattern mode, Reverse gear with inhibitor to prevent accidental shifts and makes handling it, more realistic, Realistic sequential mode with strong haptic feedback, Easy to switch between sequential and H-Pattern mode
Shifter knob made of solid polished aluminum, Exchangeable gear knob, compatible to popular automotive standards, Adjustable shift feeling and resistance, Multiple mounting options on all 4 sides and bottom
Compatible with: All Fanatec Racing wheels
The Best Racing Setup Money Can Buy
Fanatec is absolutely the highest rated sim racing product on the market available for consoles. The force feedback is strong, smooth, quiet, and delivers the best simulated racing experience through a full size wheel rim, which you just don't get in other brands.
Everything is adjustable to customize the setup to your racing needs from adjusting the distance between your paddle shifters to your rim, all the way to changing your force feedback settings while in the middle of a race, or even changing the resistance on the shifter.
Because the pedals come standard with a load cell, they produce an extremely realistic braking sensation created by the pressure you put on the pedal as opposed to how far you pushed the brake down. The pedals are super responsive and are tuned perfectly so that you can feel them pushing back up under your feet.
"This is about as close to getting in a race car
as you can get without leaving your house"
Multiple Platform Compatibility
Adding the universal hub makes this the most versatile racing setup on the market. This is the only setup that would allow you to play on Playstaion 4, Xbox One, and PC.
Bundle and Save
The Xbox One bundle saves you about $100 then buying each one pf these Fanatec products individually. If you wanted to save a few more bucks you could get the P1 rim, which has the Xbox buttons included so you can bypass purchasing the universal hub. That would knock about $150 off the price. You would be downgrading your quality of product though.
Pros and Cons
Pros
– Bundle comes with a 3 pedal set and shifter
– Highest quality product on the market
– Strong, smooth, & quiet force feedback
– Future proof technology with the Universal Hub
– works on PC, Xbox One, PS4
– Everything is adjustable
– Many rims to choose from including real racing rims
Cons
– The cost
– No auto-clutch feature
Mounting
This Wheelbase and pedal set will mount to almost all the popular wheel stands and rigs. My best recommendation for this particular setup would be the GT Omega RS9 or the Playseat Evolution. the Renn Sport cockpits offered by Fanatec are great, but the two cockpits I mentioned here are more affordable and solid quality products.
How Does it compare to the Thrustmaster TX or Logitech G920
The difference is night and day in terms of quality. Logitech is not even in the same league as this product from Fanatec, while the Thrustmaster as a little bit closer in performance, but not the same in quality.
Force Feedback Comparison
The force feedback of the Clubsport Wheelbase V2 is one of the truest translations to a real car you will experience. While they did design this with a belt driven mechanism it delivers equivalent torque as to what you would expect from a direct drive wheel. The Thrustmaster TX wheels also use a belt drive so the force feedback is somewhat similar, all though the Fantec generates more torque and for longer periods of time even as the motor gets warm. Logitech uses helical gearing which is not as strong and not as quiet as the other wheels.
Wheelbase Casing Comparison
The casing on the Clubsport Wheelbase is also a high end aluminum and all the metal parts that connect the wheel rim are brilliantly machined, while the Thrustmaster and Logitech wheelbases are encased in hard plastic protective shells with plastic components for the wheel rims.
Rim Size Comparison
The rim size on the Fanetec is 12.9 inches just like a real race car, while the Thrustmaster and Logitech wheels are 11 inches. Thrustmaster does offer an add-on rim the 599XX Evo rim which is just over 12 inches and wrapped in Alcantara. While that add-on rim is one of my favorites, this Forza rim on the Fanatec is phenomenal.
Pedal Comparison
One of the best places you can see measure quality difference is in the pedals. the Logitech G920 has 8 bit resolution pedals, Thrustmaster TX has 10 bit resolution pedals, and The Fanatec has 12 bit resolution pedals. The higher the resolution the better the pedals translate your inputs. You also have significantly more control of your experience with pedal adjustments including angles and pedal stiffness on all pedals.
Now don't get me wrong I absolutely love my Thrustmaster and Logitech wheels, but the Fanatec package is next level racing. It's simply a better product in every aspect and Fanatec is justified in charging a price more than double the Thrustmaster and Logitech options.
Who is The Fanatec Xbox One Bundle For
While I love this wheel, the price point makes it super exclusive and not for everybody. If you plan on racing on multiple platforms PC, Xbox One, PlayStation 4, then honestly this product even at this price is the best value. You can simply buy one bundle and it literally would work on any platform you want to play with and you don't need extra parts or adapters.
If you only plan to race on just Xbox or just PlayStation, I honestly think there are more affordable options like the TX or the 920 that will make you just as happy.
Fanatec Racing Wheel for Xbox One – Wrap Up
If you are an Xbox One racer in my opinion the price is not worth it. I am telling you though knowing full well this is the best wheel you can get. I just can't justify paying more for my wheel and pedal set than I did for my entire console. The Fanatec Wheel for The Xbox One with a mid range cockpit is gonna cost you $2,000 at a minimum. You can get the Thrustmaster TX leather with a mid priced cockpit for $1,000
I think the Thrustmaster TX is the best choice for Xbox because it performs great and leaves room in your budget for a racing seat. It simply is the best VALUE if you are only playing racing games on your Xbox One and that's what makes it my most recommended steering wheel.
It's the price of the Fanatec wheel that's the only thing that keeps me from rating this 5 stars. It's not priced for console racers!
Now with all that being said, if you are a hardcore racer and you want to get the top of the line racing wheel than this is for you. You will not only be the envy of all your friends, but this setup is gonna last you a long time and work on PC, Xbox One, and PS4. I would go for the full bundle and skip out exchanging for the P1 rim. Honestly if you are already spending this kind of money, you might as well go all in!
"If you want the best performing racing wheel you can possibly get, than look no further than Fanatec"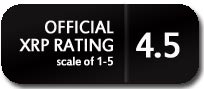 FYI: You can only get Fanatec products directly from their website, but they do ship world wide. just choose your country on their homepage, here.
Check Out Other Xbox One Steering Wheels at Amazon
Fanatec Xbox One Racing Wheel Bundle
Rated
5
/5 based on
1
reviews
What do you think of the Xbox One Fanatec bundle? Let me know in the comments below.