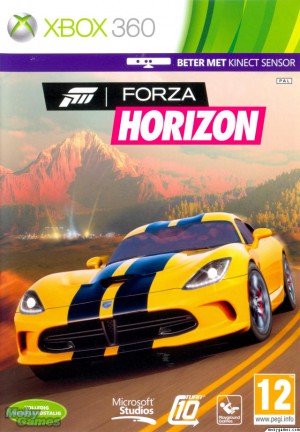 Forza Horizon Xbox 360 Overview:
Developer: Turn 10/Playground Games
Release Year: 2012
Race Style: Streets/Off Road
Game Physics: Simulation/Arcade Hybrid
Maps: Colorado(Open World)
Game Progress: Career Mode
Cars Featured: 300+
Best Features: Night Driving and Radio Stations
Biggest Complaint: Too Arcadey
Racing Wheel Support: Yes
DLC: Yes
XRP Rating: 4.0
Forza Horizon Xbox 360 Game Description:
Horizon is an open road racing game that takes place at the fictional Colorado horizon festival. The game borrows much of it's gameplay aspects from previous Forza Motorsport titles such as TONS of cars (300+), a high end physics engine, STUNNING graphics, and lots of customizations from tuning to liveries.
Essentially you are trying to progress through a career mode by winning events, getting popular by driving fast, wrecking property, and performing daring stunts and tricks. Horizon features the same game physics as Forza Motorsport 4, but gives a bit more of an arcade feel with more dramatic accidents and cars that slide a bit more in their rear end. One of the highlights of Forza Horizon 1 is the ability to take your car off-road in certain places and just explore the map.
We Rank it #12 on XRP's 25 Best Xbox 360 Driving Games
Forza Horizon Xbox 360 Game Trailer
Forza Horizon Xbox Game Feature
Here are some of the best Standout features of Forza Horizon:
AI traffic: The AI traffic heads in the opposite direction like a real road
Night Racing: Use your headlight sto navigate the streets and drive at night
Open world and Off Road: Taking the cars through the dirt and grass is TONS of fun
Radio Stations: You can pick and chose from different songs featured in the game
Customize: Tune and design your cars
Forza Horizon Xbox Reviews From Critics

Forza Horizon Xbox 360 Review – Wrap Up
Horizon is a good game, If you are a sim racing fan, this may not be your go-to game choice, but it is definitely a ton of fun. The graphics and open world are awesome, but arcade nature of the game holds it back from being a show stopper. The fun factor is what gets this game the rating I gave it. If you are looking for an open world racer on the 360 then Forza Horizon is the best open world racing choice hands down.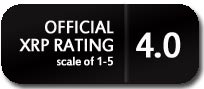 Buy Forza Horizon On Xbox 360 or Related Prodcuts At Amazon
Have you played Forza Horizon 1 Xbox 360 or been playing Horizon 2? If so what is your take on the Horizon Series ? Let me know in the comments below.
Forza Horizon Horizon review
Rated
4
/5 based on
1
reviews