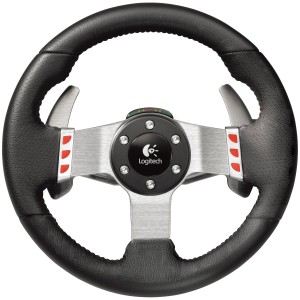 Logitech G27 Racing Wheel Review

Product Review – Logitech G27

Logitech G29 Driving Force Racing Wheel vs Logitech G27 Force Feedback Wheel – Full Comparison

Logitech G27 Force Feedback Racing wheel review with Race-On

Logitech G27 Steering Wheel Review

Logitech G27 Review

Logitech G27 wheel review

Logitech G27 Racing Wheel Overview – Newegg TV

Logitech G27 Racing Wheel – Unboxing/Review/Demo with F1 2013 + Euro Truck Sim 2 – HD

Logitech G27 Racing Wheel Review + Gameplay HD (Deutsch/German) – MrTechCommander
Amazon Price:
$299.99
(as of February 26, 2017 12:27 pm –
The Logitech G27 Racing Wheel is a simulation grade racing wheel and made to provide an immersive racing experience on the PC and PlayStation 3.
The G27 is built like a tank and comes standard with a 3 pedal set, force feedback, an 11 inch leather wrapped rim, and 6 speed manual shifter with a push in reverse. This steering wheel delivers a great racing experience and continues to be a popular mid priced racing wheel.
Logitech has been making gaming steering wheels and gaming peripherals for a long time, but this by far is one of their BEST items ever. Even despite the fact they have released newer racing wheels like the G29 for PS4 and the G920 for Xbox One, the G27 still holds it's own as the classic racing wheel model that all new products get compared against.
What makes the G27 really standout against the new products is that comes standard with a 3 pedal set and a shifter, while none of the newer racing wheels offer that for the price of the G27.
Lets review the specs on the G27…
Logitech G27 Specs
Dual-motor force feedback mechanism, Helical gearing, metal paddle shifter, 6 speed shifter w/ push-down reverse, RPM/shift indicator LEDs that integrates with racing games, 11-Inch leather-wrapped rim, Steel gas, brake, and clutch pedals.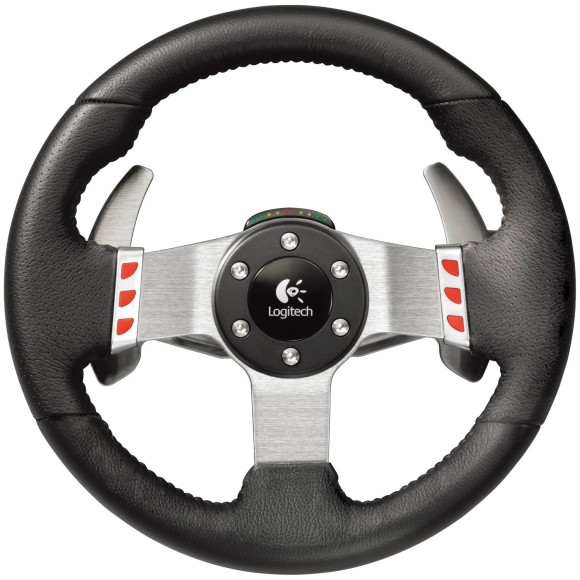 Pros vs. Cons
Pros:
Force feedback motor is smooth and accurate
Does a good job of simulating traction loss
The RPM light integrates with racing games and tells you when to shift
Leather wrapped rim feels like its from a high performance sports car
Steel plates on the pedal faces
Comes standard with 3 pedals and a shifter
Cons:
Pedals are 8 bit resolution and leaves a bit to be desired in accuracy
The paddle shifters are ok but a downgrade from the Logitech G25
The clutch pedal has a large amount of throw (need to press all the way down to engage
The push in reverse, would be better as a 7th gear
G27 Compatibility
Alot of people as if this Racing wheel is compatible with the PS4 and Xbox One. Natively it is not…meaning you can just hook it up to the new consoles and race. To use the Logitech G27 with a new console you need an adapter like the CronusMax in order to make the wheel work. The only draw back to using an adapter is that the force feedback will no longer work, but the wheel itself will work with the game.
My personal advise if you own a G27, then perhaps an adapter is worth it. If you are are purchasing a G27 for the Xbox One or PS4, its much better to get the new models G29 for PS4 or the G920 for Xbox One.
I do think the Logitech G27 is still a solid choice though for PS3 and PC.
Mounting The Racing Wheel
While the G27 does have two clamps on the front of the wheel base for mounting on a table or desk, there are better options for wheel mounting. Most of the big name brands of racing seats and wheel stands support the Logitech G27 simply because it is one of the best selling wheels of all time.
For a racing seat you can checkout the Play Seat Evolution and the Open Wheeler Racing Seat, which come pre drilled with mounting holes for the G27. If you are in the market for a wheel stand then the Wheel Stand Pro is the best choice in my opinion.
Logitech G27 Steering Wheel is a Best Seller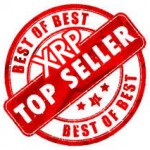 This steering wheel is one of the most well reviewed and popular wheels on Amazon with over 1200 reviews, a 4.5 star rating, and a listing on Amazon's best seller list. There are many sim racers who regard the Logitech G27 as one of the best racing wheels of all time because of it's force feedback and excellent price point.There have been a lot of wheels that have hit the market since the release of the Logitech G27, but this wheel continues to sell despite the fact that it does not work natively on the PS$ or Xbox One.
Technical Details
Mac Compatible
Minimum RAM: 256 MB
My Review of the Logitech G27
Overall I think the Logitech G27 is still a great wheel even though it was released in 2009.
I recently played Project Cars on the PC with a G27 and it was great. The force feedback was smooth, quiet, and strong.
While I did find there to be a lot of throw in the clutch, I thought the pedals felt pretty good and the brake did a decent job of simulating brake pressure. For me the shifter leaves a bit to be desired, but the wheel itself is what makes the G27 so special. Simply put the wheel rim and motor that power this racing wheel are were all of the value lies in the Logitech G27.
Compared to the newer releases from Logitech I think the G27 holds it's own. If you are looking for a wheel for your PC or a Playstation 3, the G27 is still a solid go to wheel for sim racers looking for a mid priced option.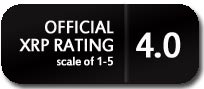 Check Out The Logitech G27 and Related Products at Amazon
Customer Reviews
Good, but in desperate need of an overhaul.
388 people found this helpful.
I had the privilege of owning its predecessor several years ago, the G25, so I knew mostly what to expect with this new G27, but I was still expecting so much more from Logitech. The expression "Logitech giveth and Logitech taketh away" seems most pertinent.
G27 on PS3
97 people found this helpful.
Extremely well made, I bought both G27 and the GT wheel for comparison. At first I wasn't sure whether the $200 difference is worth it, until I tried both out. Played F1 championship, GT5 prologue, GT5 demo and Dirt 2. If you can foot the bill, G27 is hands down better. Better construction and quality (GT wheel has plastic pedals, G27 has metal paddle and pedals), feels more solid and the force feed back feels accurate and keen.
Fun wheel to use with gt5
25 people found this helpful.
Man, I had the G-27 wheel for 5 weeks now, now I'm 84% finish the game. This wheel work find no problems at all. I had to make a strong stand for it. I look at about 9 type's steering wheel stands. Some I did not like the 1 that mounts to office chair and other type's that mounts between your legs. With this wheel and gt5 you will need to make or buy a wheel stand that fits you 1 that you can relax with wile you are playing the game to get the best racing times.
Everything but the G-s
64 people found this helpful.
I'd had my Logitech Driving Force GT for quite some time before I realized it was time to trade up to the top of the line: the Logitech G27. What makes the G27 better than the GT is the huge leap from the GT's "manu-matic" up-down shifter to a proper clutch and six-position gear box. I don't get to log a lot of hours in the sims, but if there's one thing I've learned, it's that being able to downshift from 5th to 3rd while pulling the e-Brake can be the win-or-lose difference that the GT's up-down shifter lacks. I could still use my Driving Force GT for playing NASCAR Racing because the tracks are typically high-speed circles (and god help you if you skip a gear), but for anything else, the gearbox is a huge must. It's a real rush being able to downshift through various Dirt, Need for Speed, and other titles.
Reliable, well-priced, with great customer support, and a whole lot of fun.
15 people found this helpful.
Excellent qualityproduct. I've purchased many Logitech products in the past and can say the same for many of their products. From the stainless steel and leather on the wheel, to the feel on the leather and buttons, down to the grade of the plastic used, this product definitely exudes quality & reliability. I've owned the Thrustmaster t300rs, and it's no contest in this department. The issues with the belt driven internals of the Thrustmaster and lack of customer support steered me in the Logitech direction and I couldn't be more happier. I currently have this one set-up on a Playseat… oh boy, it is fun to use.
I love this wheel – expensive, but worth it.
7 people found this helpful.
I use this with my PS3 playing Gran Turismo 5, and dang do I love this wheel. The force feedback makes it so much more real (although it can be slightly jerky sometimes – I guess its tough to approximate the differential resistance that the tires would give). The quality of the build is fantastic, and everything works as its supposed to.
Lets me drive to work faster. Until it falls off in my hands.
3 people found this helpful.
Sorry, self employment joke.