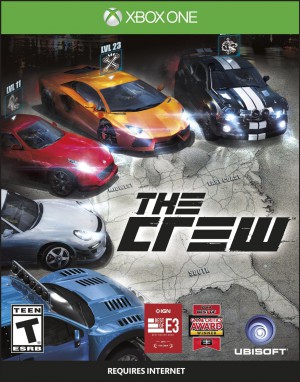 The Crew Overview:
Developer: Ubisoft
Release Year: 2014
Race Style: Open World
Game Physics: Aracde
Maps: US
Game Progress: Story line
Cars Featured: 81+
Best Features: Huge map
Biggest Complaint: Driving physics suck
Racing Wheel Support: Yes (but has issues)
DLC: Yes
XRP Rating: 2.5
The Crew is focused on the online racing experience. You form a racing crew with drivers in your network and complete challenges with your friends to over take an illegal street racing gang.
You can start rivalries with other car crews, grow your rep, and customize your cars tunes to achieve the highest success. The game is set in the United States and features an open world with real maps and locations as you try to overtake the US city by city.
The Crew Gameplay Trailer
How Is The Crew Gameplay
The Crew has some minor potential as a single player with a movie style cheesy story line about a cop, but I it think really misses the mark with acceptable game physics and graphics for 2014.
The cars handle really sloppy kinda like an old school arcade game at your local mall and honestly the graphics don't look to much better than that.
If you want an arcade style racing game you may enjoy this. Many people bash this game because they want to compare it to Forza 5 or Forza Horizon 2, but it's NOT that style of game and it is not trying to be.
If you want to compare a similar gameplay you should probably think more like Need For Speed or Drive Unlimited. With that being said though don't be fooled by the nice looking gameplay trailer…I don't think the game looks that good in real life and doesn't compare in entertainment value to the aforementioned game titles.
Best Features in The Crew
The one element of the game that is worth noting is the map. To my knowledge this is the most dense map of the US ever featured in a racing game. The map is absolutely GIGANTIC! The developers put some nice thoughts into the cities like adding the pentagon in Washington and the arch in St Louis.
Many people will like the multiplayer features and the ideas of forming car clubs and completing challenges with their friends. I do think conceptually this is a great feature of this game, that I think some people have been wanting for a long time.
The story is slightly entertaining.
WANNA CHECKOUT THE CREW ON AMAZON
The Crew Complaints
The game lists steering wheel support as optional and while I did get it to work, I had to do alot of unplugging and re-connecting to try and get the wheel and pedals to work properly.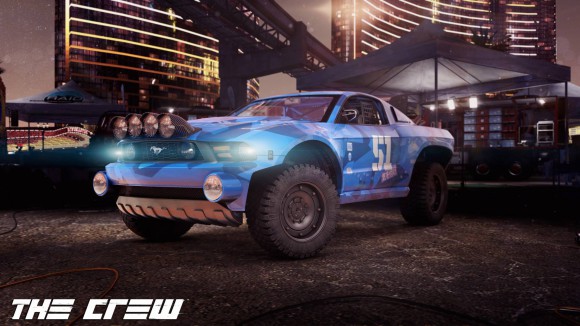 While I accept this as an arcade style racer, I still think the game physics and graphics are terrible and not acceptable on a next gen console.
Since the game is also heavily relied upon with multiplayer you need to find other folks online who want to play. It takes forever to find an online game to jump in. and that is most likely do to the fact that nobody is playing. That might tell you all you need to know about The Crew.
The car choices are pretty typical and lack variety and the customization of each vehicle is pretty basic compared to what you can do in competing racing game titles.
The Crew As A Racing Simulator
The first thing you need to know is that you may have some issues getting your pedals and racing to work properly, it took me a while to get it hooked up (lots of plugging and unplugging the wheel). I am honestly not even sure what exact method I did to get it to work.
Not really fair for me to drag this game through the mud here, because it's an arcade game. I tell you that using an Xbox 1 race set up with a wheel and pedals made this game a bit more fun, but the cars are truly too loose for me to control them accurately.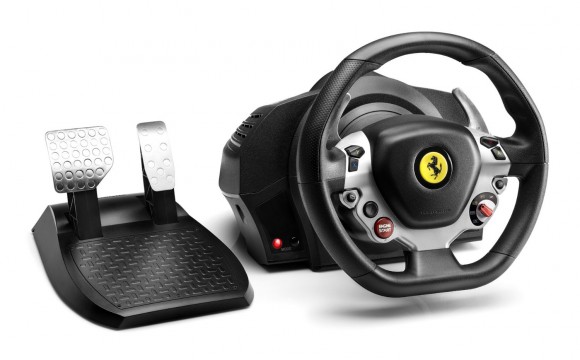 With an Xbox controller I feel like I can only play The Crew for about 15 min (mostly cause the physics suck). When I use my Thrustmaster TX and pedals, I can entertain myself for about 45 min, just because it's so much more engaging like an arcade game that you sit in.
Not really much here though and I even think for an arcade style game, there is more to be desired.
What Other The Crew Reviews Say

The Crew Review – Wrap Up
For me personally, this game just doesn't do it. I think the game can be mildly entertaining if you like an arcade style racing game, but it's just not for me and would have been a better game on the Xbox 360.
The coverage and detail of the United States is truly impressive, but not impressive enough for me to spend my hard earned money on this title.
The Car selections is just ok, if you like common vehicles and don't want a ton of choices. Customization is minimum, and I just can't get past the physics. The game is just ok if you are using a controller and it's a bit better with the racing wheel, getting the wheel hooked up right is a pain in the ass. If I saw this game on sale for like $19.99 I would say get it, but anything more than that I can't honestly recommend.
I think most people will find Forza Horizon 2 as better choice of arcade style racing games.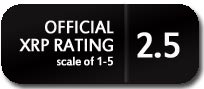 Buy The Crew And Related Products
The Crew
Rated
2.5
/5 based on
1
review
Have you played The Crew? What are your thoughts about this game? Let me know in the comments below.