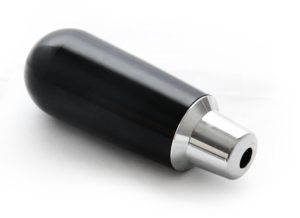 Thrustmaster sequential shifter knob

Ricmotech Short Shift Kit for Thrustmaster TH8A and TH8RS Review

Thrustmaster TH8A Gear Knob Swap

Thrustmaster TH8A Shifter Review – PS3 – PS4 – PC – XBox One

TH8A Shifter Review Thrustmaster Add On

Thrustmaster TH8A Shifter Review and Comparison

TH8 RS sequential mode and some other shifters

Thrustmaster TH8A shift knobs

Gear Box Manual Shifter Thrustmaster TH8A Add-On Unboxing 2016

BEST upgrade for your TH8A? Ricmotech Sequential Mod Plate Review
Amazon Price:
$33.47
(as of February 24, 2018 8:58 pm –
If you are looking for a better solution for sequential shifting with your TH8A or TH8RS shifter, then the Thrustmaster TH8A Sequential Gearshift Knob might be for you. This knob is designed to be used in sequential mode with the sequential shift plate and can make shifting a bit easier with it's tall design.
While I personally don't do much sequential shifting and I lean towards using the H-pattern plate, I wanted to give this a try.
Thrustmaster claims it provides better inertia and an authentic feel when shifting gears in sequential mode (+ / -) and allows for a better grip and comfort than the gearshift knob, because of its height and shape…so let's see what this gear shift knob is what it claims to be.
Shifter Knob Specs
The actual size is 4.3″ tall; 1.6″ in diameter; Weighs 0.5 lbs. It screws perfectly on the shifter stick.
The gear shift knob screwed on really easy and covers alot of the stick shifter shaft. It feels sturdy and made of quality.
Shifting in Sequential Mode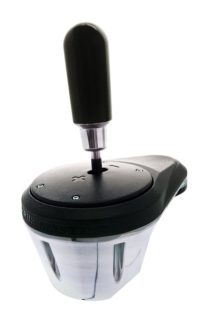 I tested out the TH8A Sequential Gearshift Knob with Dirt Rally on my TH8A shifter. I was particularly interested in finding a gear shift knob that had some more height to it so I could make faster transitions with my hands between the racing wheel and the shifter.
Overall it felt good in my hands and allowed me to almost tap just to shift gears. I wouldn't go as far as saying it's more comfortable than any other tall gear shift knob, but it's certainly serviceable. I did feel like it accomplished what I wanted to…making a quick shift and shortening the distance between my wheel and gear box.
While the gear shift knob didn't have any effect on my lap times, it did make my overall driving experience a bit more fluid in sequential mode.
The One Thing I Didn't Like
I think the Thrustmaster TH8A Sequential Gearshift Knob is OVERPRICED! There are so many other great inexpensive universal shifter knobs you can get that will fit nicely on your TH8A shifter. Not all of them screw on perfect, but with a little bit of electrical tape around the shaft you can make most work.
Another drawback worth noting is that it isn't ideal for using with the H-Pattern shifter. In my opinion it's just not bulky enough to use with a long throw distance and aggressive shifting. You can shorten your throw with a mod kit, but I still wouldn't recommend this shifter knob with H-Pattern shifting.
Alternative Universal Stick Shift Knobs For The TH8A
I have an awesome Sparco shifter knob that I picked up for $18 and not only was it cheaper than the Thrustmaster Sequential Knob, but it looks so much cooler and more authentic. I didn't screw on perfect, but I wrapped 1 layer of electrical tape around the top of the TH8A shifter shaft and then it screwed on nice and tight. Most universal stick shift knobs will fit on just fine and come with multiple size conversion kits.
Thrustmaster TH8A Sequential Gearshift Knob – Conclusion
I think if you found this knob for between $12 and $18 then it's a good value, otherwise I think you are better off looking at other options. It does what it says and is made of quality, but overall I don't think it's priced correctly.
It's great that Thrustmaster offered an alternative to the ball shaped knob that comes standard on the TH8A and TH8 RS shifters and it's convenient that it screws perfect on the shaft with no homemade solutions, but the price and the look don't cut it for me and it's certainly not a must own kind of product. I would much rather got a real after market shift knob made for a car and use that with my TH8A shifter in sequential mode instead.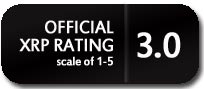 Check Out Related Items at Amazon
Customer Reviews
High quality
High quality, has good weight and designed specifically for the TH8A sequential shifter. Happy I found this!
Five Stars
perfection
Love it.. worth the money
One person found this helpful.
A little expensive but simracing in general is not a cheap hobby. First thing you will notice when you take it out of the box is the nice heavy weight the knob has, good solid construction. This definitely helps In sequential mode getting a good positive click when shifting,..also I had a aftermarket knob too and I appreciate this screwing right on and not having too put on a adaptor every time, not stylish but not ugly either at least to me it looks good with the rest of the shifter
Love it
One person found this helpful.
If you sim race seriously, you need this. Immersion is #1 for me, I can't imagine shifting sequentially with the stock knob. Changing kobs is easy, just screw one off and the other on.
Love it, good quality, Feel the difference
2 people found this helpful.
Love it, good quality, feel the difference.
Five Stars
This is a nice add on for the TH8
Five Stars
Fansastic quality.