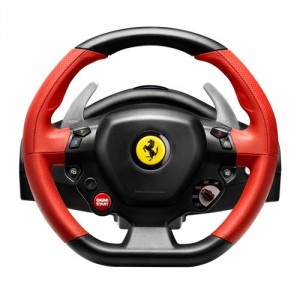 If you are working on a tight budget, but looking for an Xbox racing setup that will allow you to get an immersive gaming experience, try this 3 piece setup.
These driving products I have selected below would combine together for just under $400 (without tax and shipping).
About This Setup
At this price point you are looking at a wheel, a wheel stand, and a high end gaming headset.
This option is far better than just a wheel and clamping it to a table. You can find more details below about why I choose these particular products for this price point.
Xbox Racing Setup Under $400
This option assumes you have already purchased an Xbox One and own at least one Xbox racing game.
Please let me know on my contact page if any of these prices have have changed. Amazon prices fluctuate regularly and I want to make sure this page is a good resource for someone trying to shop within a budget.
Xbox Racing Setup Under $400
I have chosen them very carefully based on reviews and what I feel is essential to the in game driving experience.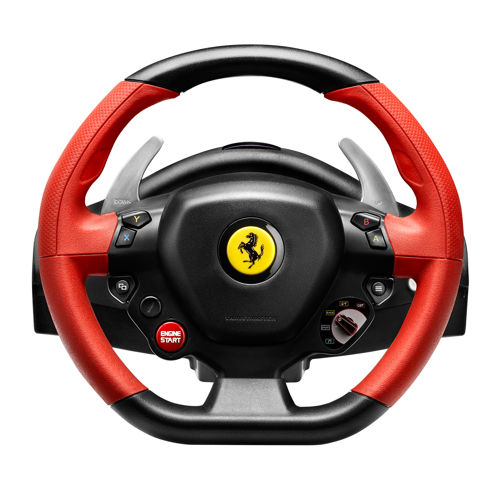 The Xbox Racing Wheel
The Thrustmaster Spider VG wheel is a really good choice especially at the price. It also comes with pedals, but they are not show in the picture above.
The VG does offer resistance through the form of an advanced bungee mechanism, but it is not true force feedback and the wheel doesn't vibrate like the Thrustmaster TX.
The Stand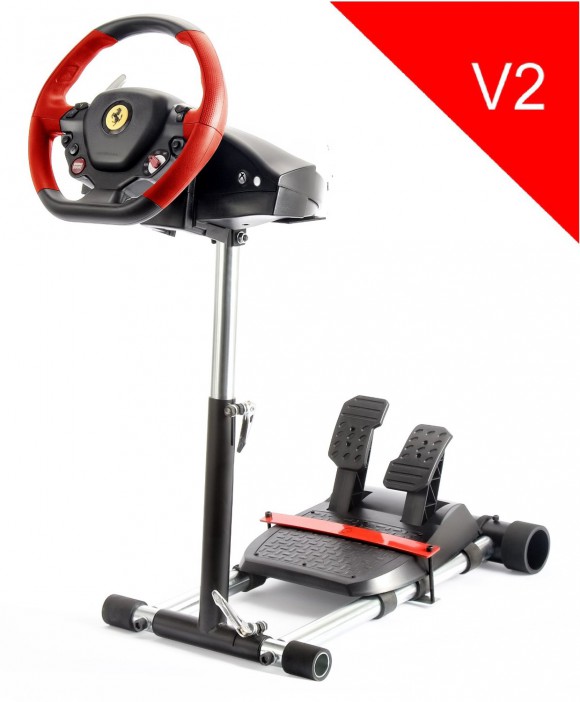 The 3 best benefits the wheel stand provides over the table clamp if you were to only buy the wheel.
Won't ruin your furniture with clamps
Fixes the pedals into place so they don't slide around while you are jamming on them
Packs up easy for storage
If you were looking to purchase the option above, make sure you select the specific wheel stand I have selected and shown on the right. There is another wheel stand just like it, by the same company and it doesn't fit the Thrustmaster VG Spider wheel (it's for the Thrustmaster TX). Many people have bought the wrong stand.
The Headphones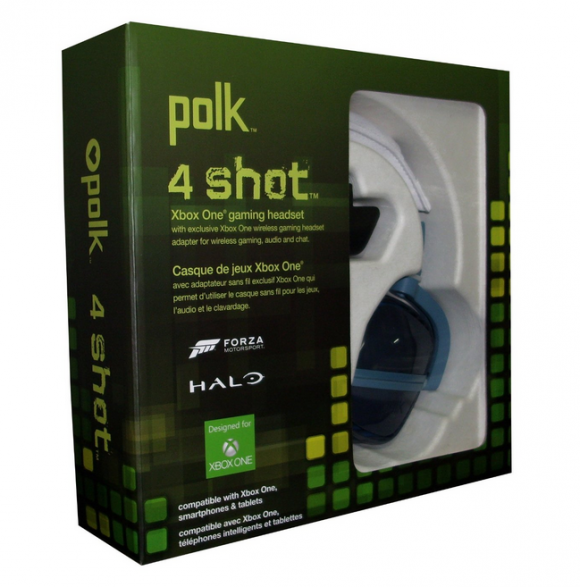 If you are questioning why I have selected a gaming headset in addition to this wheel and stand, then you haven't heard the audio of this headset. The Polk Audio 4shot headphones were specifically made with this particular console in mind and tuned to the game Forza 5.  This headset really will hone you in on your driving experience and hear sounds or your car that your TV speakers don't pick up.
Not the best option for you, take a lot these suggestions for different budget sizes.
What are your thoughts on this tight budget driving setup?