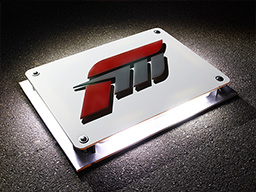 As I was putting together my previous article Forza Motorsport A Decade of Domincance I was enjoying going through all of their impressive video trailers and decided to make a playlist of videos.
When you watch them all together it is really impressive to watch how the series matured over the years and grew into a racing JUGGERNAUT.

Even if you are not a hardcore Forza fan or even a race fan any video game enthusiast can appreciate the depth and realism Turn 10 Studios has been able to create with the Forza racing series. When you watch these videos you can easily see why this is the most successful franchise in racing game history.
Forza Motorsport Official Game Trailers
2005 to 2015 | Xbox to Xbox One
Forza Motorsport Reviews
For more info on each of the games see the official XRP reviews:

Check Out Forza Games At Amazon
Are you a Forza fan? What was your favorite trailer from the playlist above? Let me know in the comments.