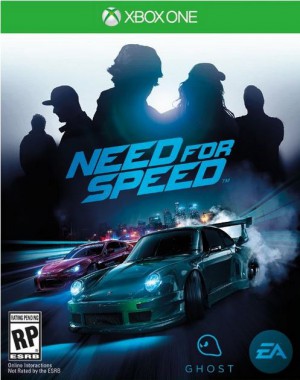 Need For Speed Xbox One Overview:
Developer: Ghost
Release Year: 2015 (November)
Race Style: Street Tracks
Game Physics: Arcade
Maps: Ventyra Bay Open World
Progress: Speed, Style, Build, Crew and Outlaw
Cars Featured: 51
Best Features: Customize Tunes and Liveries
Biggest Complaint: No manual transmission
Racing Wheel Support: No
DLC: Free DLC
XRP Rating: 2.5
Need For Speed Xbox One Quick Summary
Need For Speed returns with a complete reboot after a fairly disappointing title Need For Speed Rivals and I can't believe the 22 year franchise let me down two games in a row. While they did some nice additions like adding customization to car graphics and tuning, they removed the ability to play a cop career, added a really obnoxious social media aspect in the game, still haven't added racing wheel support, and the open world racing feels pretty lifeless.
Check out the IGN video review below, you can really see how great this game looks, but also get a sense of how limited and shallow it feels!
Need For Speed Xbox One Review
Pro Tip
: If you are not sure about NFS, check out how I get games, save money, and avoid getting stuck with bad games.
Click Here
.
Need For Speed Xbox One Gameplay
The game plays like a typical Need For Speed arcade style game with over dramatic crashes, an erratic AI, a dramatic cheesy storyline, and lots of high speed. Overall driving is what I expected from an arcade racing game in this franchise.
The biggest thing that makes the gameplay very mundane is the lack of manual transmission. I don't understand how in 2015 we have a game that does not allow you to shift gears…this creates a lack of engagement and makes the driving feel extremely lifeless. There is also only night driving, there is no daylight whatsoever, and while the graphics and reflections look decent it just gets visually boring.
The AI is strange and there is a rubber banding effect in the game (You can be first for 1 min and then suddenly last within seconds. This seems to be luck based. The car physics seem pretty crazy at first with the default settings, but if you do a little tuning they tend to handle a bit more stable and you can hold the cars through the corners. For the most part the most fun cars you can find will go over 150 mph, anything else just feels pretty bland.
As far as the cars go I think they made some nice choices for the 51 cars, but you can only have 5 in your garage at one time.
Best Features
The biggest standout features in Need for Speed on Xbox One are:
1. Customization of Liveries and Tuning
2. Graphics are great with great ambient lighting, illumination, reflections, and water effects
3. Plays like a typical Need For Speed Game
4. Has great sounds
Biggest Issues
While I have quite a big laundry list of issues with this game let me stick to the core problems:
1. No racing wheel support (unaccepatble in 2015)
2. No manual transmission (makes racing feel un-engaging)
3. You can drive a long time in the open world and never see another car
4. They removed the cop career (which was my favorite mode)
5. Cut scenes and storyline is pretty forgettable and compunded by bad actors
6. Unexplainable drops in frame rate at times it shouldn't have issues
7. Simply not a $60 game and it feels rushed and unfinished
8. It's always online even if you want to play in solo mode
9. The social media aspect is obnoxious: You get bombarded with texts, tweets, phonecalls, hashtags, likes, and car selfies
Need For Speed Xbox One Review – Wrap Up
When this game drops to less than $40, then perhaps its worth spinning your tires on, but in the mean time, you will still be happier playing Forza Horizon 2. The game just simply doesn't compete with the other racing titles put out for the Xbox One in 2015…sure it's great to have an arcade racer, but this game is a cash grab by EA and shouldn't be accepted by us as consumers.
You can complete the entire career mode in less than two days which really explains how little depth this game has and if you are thinking about racing online, your options are pretty limited there as well. While the graphics are great, the game with it's corny story line, bad actors, requirement to be online, lack of manual transmission, and no racing wheel support…
If you are a Need For Speed fan, of course it's worth a look, but the franchise is just not making any progress and seems to have come to halt on the new consoles.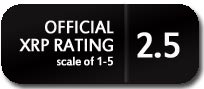 Checkout Need For Speed Or Related Items At Amazon