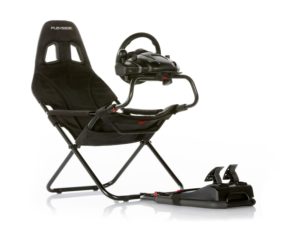 Playseat Challenge Game Race Seat Review

Playseat Challenge Review by Inside Sim Racing

Playseat Challenge review – is a foldable chair any better than a wheel stand? (4K)

Playseat Forza gaming chair: Unboxing and assembly

Playseat Challenge Mini-Review

Playseat Alcantara Unboxing, Setup & Review!!! (Playseat Evolution, Gear Shifter, Seat Slider)

Playseat® Challenge introduction by PlayseatStore

Playseat Immersion Gaming Chair & Challenge Folding Racing Seat – PAX Prime 2013

Playseat® Evolution introduction by PlayseatStore

Playseat challenge racing simulator seat part 2+ G29
Amazon Price:
$249.99
(as of March 28, 2017 6:02 pm –
The Playseat Challengeis a hybrid solution of a wheel stand and a cockpit. This is a one of a kind seat that is surprisingly stable, well engineered, and a perfect solution for sim racers on a budget.
The seat features a fully collapsible frame that can be folded up and put into a storage room or even under a bed when not in use. It has a wheel support plate that swings up and down so you can get in and out of the chair. The pedals connect to the base on two padded bars that keep them securely in place.
Made of High Quality Materials and Has a Brilliant Design
What is most impressive about this simple little seat is the materials and the smartly engineered design. the seat farme is made out of powder coated metal tubing and the seat material is made out of nicely stitched and well padded alcantara suede.
The design is kind of like a sim racing lawn chair, but with lots of adjustability. It doesn't look like much but it incredibly stable even under aggressive sim driving. When folded up in measures 49 inches tall, 29.5 inches wide, and 11 inches deep. When setup in driving position it is 53 inches tall x 21 inches wide, and 38 inches deep. Also this racing seat ONLY weighs 20 pounds and is incredibly easy to assemble and fold up!
Just look how thin this get folded up…thats pretty awesome for a racing chair!

Another impressive feature of this racing seat is that it can accommodate a driver between 4 feet and 7 feet tall. There are many other seat solutions on the market that can do that.
How Does It Adjust
On the side of the seat there are straps that can be adjusted. This can move the seat from a Nascar like driving position back to a F1 style position. The wheel angle adjusts via a knob behind the wheel plate and the pedals, while don't have angle adjustment are able to be adjusted towards and away from the seat.
What Wheel and Pedal Brands is it Compatible With
The Playseat Challenge can accommodate most of the popular wheels and pedals. The wheel plate has pre-drilled holes and the pedal plate has a Velcro strap that lock any set of pedals into place. I tested it with the Thrustmaster TX and T3PA Pedals and no issues at all.
This is a popular racing seat choice amongst Thrustmaster and Logitech wheel owners.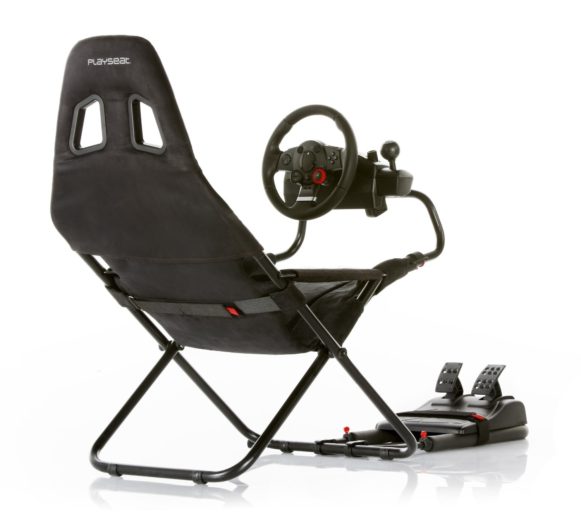 Who Should Buy The Playseat Challenge
This seat would work best for a racer on a budget or someone short on space. It is priced fair to the market, because its a bit more expensive than a wheel stand, but a bit less expensive than a full racing cockpit.
If you are looking for an entry level sim racing solution the Playseat Challenge is a great option. I wouldn't recommend this to a hardcore sim racer, but for anyone racing on a console this is a nice choice.
A Simple Racing Setup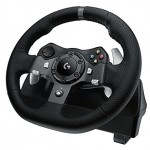 If I was looking to a simple racing setup for the Xbox One designed around the Playseat Challenge, I think the Logitech G920 is a great choice to go with this seat.
That would bring your total cost to about $600 and get you a foldable seat, a racing wheel and a 3 pedal set.
If you wanted to a little less expensive my next best suggestion is the Thrustmaster TMX racing wheel and the Challenge seat would cost about $450
Note: This seat will not allow you to add a shifter.
Don't Judge This Racing Seat By the Way It Looks
At first glance, I thought this was an overpriced crappy racing seat, but then I started racing with it. Honestly my mind was kind of blown!
The seat is super comfortable even for extended hours of racing. I also was surprised as just how stable the frame was built. Once you get in it, there is very little wobble. Someone over a Playseat did came up with a genius design for this chair. I am 6'2 and I dont fit comfortably in all racing seats, but this seat had great adjustment capabilities for me.
"the seat is stable in all the right places"
This seat is surprisingly awesome given the price and storage ability. If you have small apartment then to me this is hands down one of the best solutions. I would certainly consider this is lieu of a wheel stand, but not a full cockpit if you can afford one.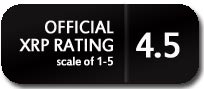 Check Out Racing Chairs at Amazon
Customer Reviews
Very Good!
Considering the style type (perhaps, it's the most compact cockpit), it caters well! I have a Fanatec CSW v2. I say that it looks like I'm in a real car, for the cockpit vibrates a lot (too heavy cockpit takes that feeling). Who does not have space can invest in this model without fear! It is attractive and functional, just hope it's strong and durable.
L.Hamblen
The seat is compact for a small room,it has good range of adjustment and can be made comfortable for extended play. I am 250lbs and it fits me,but 270lbs (the limit) will be a little snug. I used a piece of wood window trim about 18in. long clamped under wheel clamps to mount the shifter, works fine for a free mount.
Perfect when space is a concern – for the casual arcade racers and hardcore PC sim-racers alike
18 people found this helpful.
My height & weight: 6′, 250lbs, 38-40″ waist.
Awesome Seat!
12 people found this helpful.
Wheel Used: Thrustmaster TX
Best Value for the Money.
5 people found this helpful.
This is the first racing chair that I've owned, so I have nothing else to compare it to other than regular office chairs. I'm going to go line by line for the product ratings. TL;DR? Look at Overall at the end.
Great racing seat setup and the added bonus of folding up is key
7 people found this helpful.
After Christmas I decided to make the leap and try to get a good racing setup for the PS3 that I would use with Gran Turismo and the F1 games I have. When I found the Playseat Challenge it seemed like a great fit in that when I wasn't using the setup it could be folded up and put in a closet (with the wheel and pedals still attached) where as the other setups just had too large of a footprint. The seat itself is great and has quality build components and for a 6′ tall 200 lb man it works just great (though I'll say it could be easier to get in and out of but that's minor).