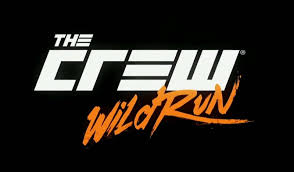 The Crew Wild Run vs. The Crew | Graphics Comparison, Rain & Weather, Gameplay Old vs. New (PS4)

Far Cry Primal: 5 New Things in Far Cry Primal (and 1 Old Thing That Surprised Us)

offroad madness biatch in the crew wildrun || full commentary ||

SSD VS HDD 7200rpm – Side by Side Loading Time Comparison with 16 Games Benchmark w/FPS 60

Can a $375 Computer Play Rainbow Six: Siege? – PC vs PS4 – Rainbow Six Siege Graphics Comparison

Need For speed DRAG POWER!!!! ONLINE DRAG RACES – UPDATE 1.06 – PS4 GAMEPLAY

METRO 2033 Redux (PS4) – First 60 Minutes Gameplay @ 1080p HD ✔

Call of Duty Modern Warfare – Remastered 2016 vs. Original 2007 (PC) Trailer Graphics Comparison

Xbox One Free Games – June Games with Gold

Top 10 Best Wii U Games of 2016 | Nintendo games of the year
Amazon Price:
N/A
(as of July 25, 2017 12:14 pm –
The Crew (original Xbox One title) open world driving MMO and The Crew Wild Run expansion are now all in one game! Ride recklessly across the entire open world US map. Tailor your vehicles, monster trucks and motorbikes for mayhem on- and off-road.
The game features tons of stunt and skill obstacles and with online gameplay you will never ever drive alone! This game is much improved from the original title and is a great value for your money now that they added the Wild Run expansion and improved the gameplay.
I was certainly not a fan of the original game and it is still to date one of my lowest rated racing games on XRP, however the Wild Run expansion pack changes this a bit. Now you get the original Crew game which has been given a complete makeover with gameplay and lighting engine enhancements and you get the expansion pack. Whats even better is they are selling this for less than $40 to start!!
Here is what you get from the Crew Wild Run:
– A good open-world re-creation of the U.S. Drive independently from coast to coast
– Monster trucks, motorcycles, dragsters and drift cars
– Improved graphics and lighting, revamped locations, and a weather system
– Iconic US locations with weekly stunt and racing competitions solo or in co-op.
– 4 PvP modes, 20 more missions and more Wild Run DLC!
The Biggest Question About Wild Run…
I have gotten quite a few emails regarding the Crew Wild Run and the most frequently asked question is…
Do I need to own the original Crew to add the expansion pack?
The answer is No! When you purchase expansion pack it includes the original Crew game. If you already own the original game, then you can buy the expansion pack separately.
My Review of the Crew Wild Run
After the original Crew game was released I didn't think this series had much hope; the story was corny, the online servers were spotty, and the lack of Xbox driving wheel support made this game pretty lame. I think adding the Wild Run expansion pack, improving the original game, and making it below normal game prices makes me a bit more forgiving.
While being a bigger fan of sim racing games in the likes of Forza 6 and Project Cars this game is just not for me, but I think there is something here for the casual racer and the arcade style racing fan. This game has the potential to be a lot of fun to race with your friend online in an open world. It is pretty impressive how much detail they covered in the US on their maps. I think the expansion pack adds alot of fun content like motorcycles and monster trucks which make the overall experience more diverse and more fun.
The Amazon reviews are coming in pretty strong at a 4.5 For XRP though I am a bit of a harder critic. Given the improvements, the expansion pack, and the consumer friendly price, I give this game a 3.5. Plus I give the developer a pat on the back for VASTLY improving the original game, something that no one ever does for the consumers anymore, Kudos!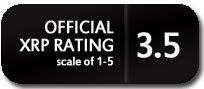 Check Out The Crew Wild Run and Other Games at Amazon
Customer Reviews
Vastly Improved
12 people found this helpful.
This package comes with the actual The Crew game and the expansion pack code for the Wild Run. All that's new are the three new car categories, bikes, new events, monster truck courses on the map, and improved graphics.
Amazing Arcade Style Racer
3 people found this helpful.
This game is just what I was looking for. There's open world that's gorgeous and fairly accurate. I live in Chicago and the immediate downtown area is pretty damn close to real life. It's pretty cool tearing up my home streets. There are random events placed around the map that provide a break from just cruising and some practice for honing your skill with your cars. The missions and story mode are great! The acting may be a little cheesy, but this is a video game, not a movie. The summit is a nice touch and I really like all the different specs for the vehicles. You buy one car, which takes a lot of playing and saving $$$ to buy, but really, you get 5 or so by the time you spec it all out (Monster, Street, Drift, Dirt, Perf). Overall, I was looking for a great arcade style racer, and this is it!!!
Great game, I have been playing for just a …
3 people found this helpful.
Great game, I have been playing for just a few days but I can say the graphics are great and the story is deep.
good game. Very good graphics
2 people found this helpful.
Would have given it 5 stars if it would allow you to start a new playthrough.
So much fun!
4 people found this helpful.
This is, by far, the best racing game I've played in a very long time. The open world is a blast to explore and there is an endless list of challenges and missions to complete. From Drag Racing, Monster Trucks, and Dirt Racing, to Drifting and Street Racing, there is something here for everyone. I have put 20 hours into this game so far and can see myself putting in many more. I cannot recommend this game highly enough.
Fun arcade style free-roaming racing game!
3 people found this helpful.
The Crew Wild Run edition was my first trial with The Crew. The game has a wonderful open world that is a sort of scale model of the United States, focusing on major cities and then having a neat "compilation" of the US in between. There is a good selection of cars, however a lot of cars you'd assume would be in the game aren't (STI/EVO, Supra, etc); the game seems to focus on American muscle cars, which can be considered a con depending on the kind of cars you like.
You never run out of things to do or you can have an inordinate amount of fun doing nothing but driving around the whole country
One person found this helpful.
Single most addicting game I have ever played. You never run out of things to do or you can have an inordinate amount of fun doing nothing but driving around the whole country with lots of cool vehicles.
A game that reached Full Potential!
One person found this helpful.
First time I played The Crew, it was on the Xbox 360 and it didn't look so well. Now, it looks much better and therefore, much more enticing to play. First, the map is massive and the biggest map I've ever seen in a game. The resolution and graphics are much better. If you're looking for a Racing / Free roam game with a good size map, look no further. This is it.