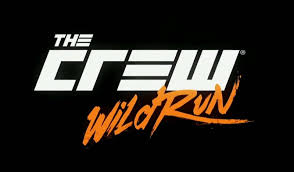 Top 25 Best Xbox One Games Of All Time

Video Game CENSORSHIP & Xenoblade Chronicles 2 Impressions – GLITCH PLEASE #28

Redeeming Codes | PS4

Jacques Slade: Season Finale Part 1: The Focus Group – Lace Up (Ep 7)

offroad madness biatch in the crew wildrun || full commentary ||

79 Upcoming PS4 Games of 2017-2018 | PlayStation 4 E3 2017 Update

Alexander IRL

Tom Clancy's The Division – Operation ISAC: Transmission 07 [US]

Driveclub Free Ride – #1 Audi RS6 Avant, Ruf CTR3 Clubsport, New Scotland Track & More

Need For speed DRAG POWER!!!! ONLINE DRAG RACES – UPDATE 1.06 – PS4 GAMEPLAY
Amazon Price:
$39.99
$19.00
You save:
$20.99 (52%).
(as of February 24, 2018 2:04 pm –
The Crew (original Xbox One title) open world driving MMO and The Crew Wild Run expansion are now all in one game! Ride recklessly across the entire open world US map. Tailor your vehicles, monster trucks and motorbikes for mayhem on- and off-road.
The game features tons of stunt and skill obstacles and with online gameplay you will never ever drive alone! This game is much improved from the original title and is a great value for your money now that they added the Wild Run expansion and improved the gameplay.
I was certainly not a fan of the original game and it is still to date one of my lowest rated racing games on XRP, however the Wild Run expansion pack changes this a bit. Now you get the original Crew game which has been given a complete makeover with gameplay and lighting engine enhancements and you get the expansion pack. Whats even better is they are selling this for less than $40 to start!!
Here is what you get from the Crew Wild Run:
– A good open-world re-creation of the U.S. Drive independently from coast to coast
– Monster trucks, motorcycles, dragsters and drift cars
– Improved graphics and lighting, revamped locations, and a weather system
– Iconic US locations with weekly stunt and racing competitions solo or in co-op.
– 4 PvP modes, 20 more missions and more Wild Run DLC!
The Biggest Question About Wild Run…
I have gotten quite a few emails regarding the Crew Wild Run and the most frequently asked question is…
Do I need to own the original Crew to add the expansion pack?
The answer is No! When you purchase expansion pack it includes the original Crew game. If you already own the original game, then you can buy the expansion pack separately.
My Review of the Crew Wild Run
After the original Crew game was released I didn't think this series had much hope; the story was corny, the online servers were spotty, and the lack of Xbox driving wheel support made this game pretty lame. I think adding the Wild Run expansion pack, improving the original game, and making it below normal game prices makes me a bit more forgiving.
While being a bigger fan of sim racing games in the likes of Forza 6 and Project Cars this game is just not for me, but I think there is something here for the casual racer and the arcade style racing fan. This game has the potential to be a lot of fun to race with your friend online in an open world. It is pretty impressive how much detail they covered in the US on their maps. I think the expansion pack adds alot of fun content like motorcycles and monster trucks which make the overall experience more diverse and more fun.
The Amazon reviews are coming in pretty strong at a 4.5 For XRP though I am a bit of a harder critic. Given the improvements, the expansion pack, and the consumer friendly price, I give this game a 3.5. Plus I give the developer a pat on the back for VASTLY improving the original game, something that no one ever does for the consumers anymore, Kudos!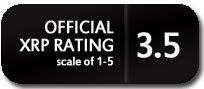 Check Out The Crew Wild Run and Other Games at Amazon
Customer Reviews
good game. Very good graphics
3 people found this helpful.
Would have given it 5 stars if it would allow you to start a new playthrough.
You never run out of things to do or you can have an inordinate amount of fun doing nothing but driving around the whole country
2 people found this helpful.
Single most addicting game I have ever played. You never run out of things to do or you can have an inordinate amount of fun doing nothing but driving around the whole country with lots of cool vehicles.
Four Stars
Have yet to play this one . Looks interesting
Great game
Great game, love the feel of driving the cars. Very pleased with purchase.
Great
Son was dying to get this and he's so happy to have so much content packed into this game. Definitely worth the price tag