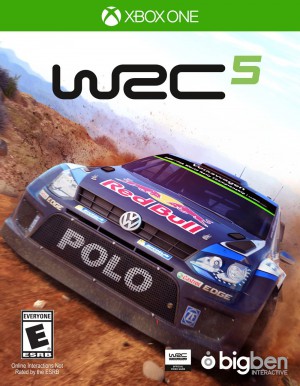 WRC 5 Xbox One:
Developer: Big Ben Interactive
Release Year: 2015
Race Style: Rally
Game Physics: Simulation
Maps: 13 countries (250 miles of road)
Game Progress: Career Mode & more
Cars Featured: 20 (50 liveries and teams)
Best Features: Night Driving and Radio Stations
Biggest Complaint: No wheel support
Racing Wheel Support: YES
DLC: Yes
XRP Rating: 3.0
WRC 5 Xbox One:
WRC 5 FIA World Rally Championship (WRC) takes drivers and production based cars and smacks them right in the middle of some of the toughest driving conditions in the world. The roads are spread across 14 different countries and feature 13 rallies, 66 special stages, and over 250 miles of track through snow packed forest roads to mountainous rocky paths.
The game is much more simulated than WRC games of the past and certainly addressed the needs of the rally community with this title. The graphics are upgraded, the driving physics are improved, the driving environments feel more realistic, and the overall rally experience is captured. The one thing that makes this game awesome is the real drivers and liveries from the 2015 WRC series.
WRC 5 Trailer
WRC 5 Xbox Game Feature
Here are some of the best Standout features of WRC 5 on Xbox One:
Only Rally Game in 2015: Game is made for on PS4/ PS3/ XBOX ONE/ XBOX360
2015 WRC Drivers and Liveries: WRC, WRC 2, WRC 3 and Junior WRC rallies
Dynamic Weather and Night Driving: Rain/ Snow/ Headlight Driving
Multiple Game Modes: Career/ Hot Seat/ Multiplayer
Simulation: Tire, damage, and engine tuning management
Challenging: Lots of assists for newbies, but challenging enough for better drivers

Pro Tip
: If you are not sure about buying WRC 5, check out how I get games, save money, and avoid getting stuck with bad games.
Click Here
.
WRC 5 Xbox One Issues
While the game is an improvement form the previous title, there are certainly some limitations that can be seen in WRC 5.
Graphics: Low frame rate, mediocre resolution, game looks flat
Sound: The cars sound more like motorcycles
The Passenger: Feels more like a robot than a partner
Glitches: Lots of bugs and technical issues like bumpers falling off for no reason or your car occasionally hits an invisible barrier in the track
The two aspects that standout to me that detract from this game are the automatic respawning of your car when you go to far off the road and also the flat graphics of landscape and weather conditions that bring the overall aesthetics down a level.
WRC as a Simulator
The gameplay looks and feels solid and offers so much in terms of driving surfaces and weather. It is more simulated than a title like Forza Horizon 2, but it lacks the graphical depth and soundtrack of a game of that caliber.
Overall driving with a wheel like the TX or G920 is a ton of fun and the insane surfaces like gravel, tarmac, dirt, and snow will have you gripping onto the wheel for dear life.
The driving is pretty challenging and definitely takes some getting used to along with fine tuning your wheel settings correctly. There are also some limited options for tuning your cars like adjusting tires and suspension so all of those things play into the simulation factor.
WRC 5 Reviews From Critics
Eurogamer: 3/5
Metacritic: 3.5/5
IGN: 6.6/10
WRC 5 Xbox One Review – Wrap Up
WRC 5 is a good game if you are a rally car racing fan, but it was certainly made on a low budget and was clearly not polished for release. Overall the driving is a fun, but they really skimped on details for this title. I appreciate the fact that this is the only Rally game available on Xbox One in 2015, but it still has a long way to go to compete with the heavy hitting racing game titles.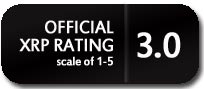 Buy WRC 5 on Xbox One or Related Products At Amazon
Have you played WRC 5 on the Xbox One? If so what is your take on the game and how it compares to other racing titles from 2015? Let me know in the comments below.
WRC 5
Rated
3.5
/5 based on
1
review