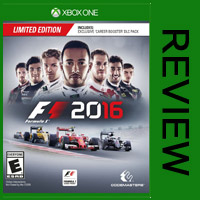 F1 2016 – Should You Buy on the PC, PS4 or Xbox One?

F1 2016 Game Review: Best F1 Game Ever?!?

F1 2016 Xbox One Gameplay – 6 Reasons F1 2016 is the Nerdiest F1 Game Yet

F1 2017 Review

F1 2016 Review – Codemasters' Best Ever?

F1 2016 (Video Game) Review – The Final Verdict

F1 2016 Hands-On: What's New? (PC PS4 Xbox One)

F1 2016 Review – Is it any good? Is it worth buying?

F1 2016 GAME REVIEW – SHOULD YOU BUY IT?!

10 Things I love about F1 2016
Amazon Price:
$19.00
$12.88
You save:
$6.12 (32%).
(as of February 24, 2018 5:52 pm –
F1 2016 by Codemasters in the 6th iteration of the officially licensed FIA Formula 1 series.
The 2016 version includes new games modes (including career which had been taken out of F1 2015), the addition of the safety car and virtual safety car, and formation laps. The game features the complete 21 track calendar of events for Formula One's 2016 season and including the new Baku Circuit in Azerbaijan and all 22 drivers from the 11 racing teams.
Following up the much maligned 2015 game, Codemasters had a lot of bugs to fix, graphics to enhance, and steering wheel force feedback to make stronger for their 2016 release. After putting out surveys to their gaming community asking for feedback this game should be the culmination of everything a Formula One racing fan should want…but does it deliver?
Let's dig into our review and find out…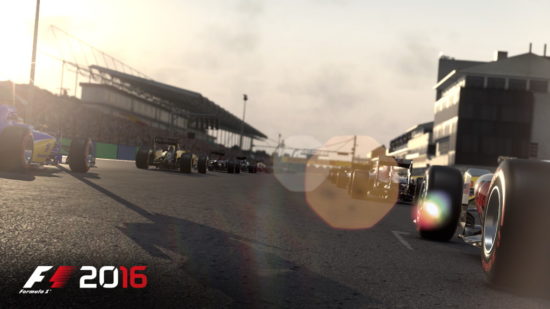 Pro Tip
: If you are not sure about F1 2016, check out how I get games, save money, and avoid getting stuck with bad games.
Click Here
.
F1 2016 Review | The Fans spoke and Codemasters Listened
Codemaster's went to the community and asked for the most desired features and then incorporated them in the game. For that I praise them and I believe they have built a great game for true F1 fans. However for the casual racer or a console sim racer more used to the likes of games like Forza Motorsport, I believe many of these features will fall by the way side and be forgotten about. Thats not to say these new features are bad, but to illustrate they are not for everyone.
The Safety Car is Great for Immersion, But Can Get Boring
When the safety car comes out (usually when someone breaks down on the track) it is a great time to communicate with your pits and change your race strategy if needed. However, racing under caution is extremely boring especially for 3 or 4 laps and can add as much as 8 – 10 minutes to your total race. For F1 fanboy's the safety car and virtual safety car will be a great immersive feature, but for the majority or racers it will be a feature they turn off after the first week of playing.
Formation Laps to Warm up Tires and Brakes
Codemaster's added a nice feature of a formation lap which lets you warm up your tires and brakes. This is also though another mode of slow driving much like the safety car…it kind of gets played out after a few races. While I appreciate the sentiment and true Formula One experience of warming up my tires and brakes, there is no real set goal here. The formation lap feels more like its just for show. Again I think most gamers over time will elect to drop the formation lap, but if you are an F1 fanatic then you will love it!
Racing In Rain/Day and Night
The look and feel of the rain is awesome…driving in it is VERY difficult, but a welcome challenge. The grip is pretty loose and the rumble strips can get pretty slick. It is a lot of fun, but you will pay the price if you have a heavy foot on the throttle on turn exits. In my opinion the rain will separate teh casual racers from the serious sim racers in this game. Unless you like a challenge…you are not gonna enjoy trying to control a car and get competitive speeds in the rain.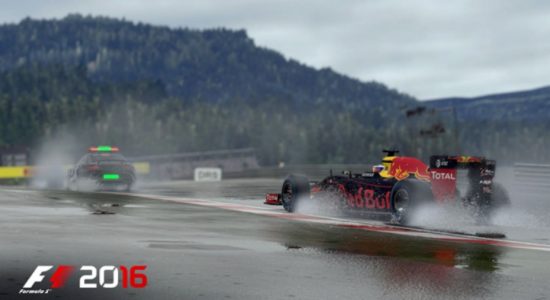 The game now offers the ability to choose what time of day you race. This is a nice feature because it not only adds some variety into the look of the tracks, but adds new challenges like the sun glaring in your eyes or if you're racing at dawn, reduced visibility.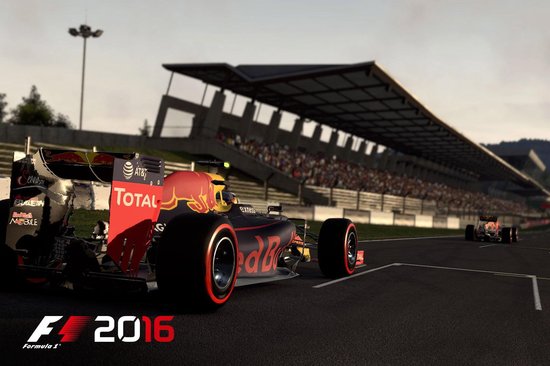 New Launch Feature: Timing your Clutch on Green
This is a nice feature that I wish more racing games had. To get a great start you need to hold down the clutch and get your RPM's into the perfect range for a quick launch. It certainly isn't easy to do, but once you master the sweet spot you are golden. Another aspect of this that I liked was that the AI sometimes struggles to get a good launch off the line also.
GET THE BEST RACING WHEEL SETUP FOR F1 2016
Slight Improvements to the Damage Model
In the 2015 version of the game damage was very one size fits all. Now there is some very unforgiving damage that can occur like when you clip your front wing on someone's tire. Of course you can turn the damage off, but for serious racers like myself that is never an option. In addition there are wheel tethers, which are part of real-life F1 racing. While its not a major change to the damage model, it brings a much more realistic feel to the game because they keep your wheels attached during crashes.
The Welcome Return of Career Mode
F1-2016 adds a 10 year career mode, that allows you to build your car and work your way up to a champion level. In this mode you can pick which racing team you want to join, choose who your teammate is, customize your helmet, and even decide the drivers gender. Throughout your career you will work on specific aspects of your car like steering, acceleration, and braking hoping to shave seconds of your lap times and make your vehicle more competitive amongst the other teams. Failure to be competitive will result in demotion to lower racing leagues.
The one part of career mode which is a bit forgettable is the motor home cut scenes where you interact with your PR agent. These scenes are pretty bland, lack character development, and are graphically sub-par compared to the racing experience. In order to move between races in your career you have to sit in the motor home, open your lap top, and select a button. While Codemaster's was hoping to use these interactions to build a better Formula One racing experience, frankly they just dont add much to the game.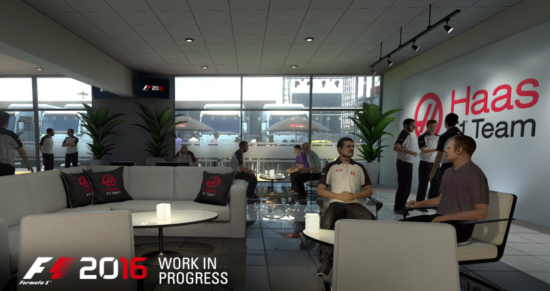 The Best New Feature of F1 2016…
One of the best things added to the game was adding incentives to participate in free practice sessions. Now you have three challenges that motivate you to learn the tracks, understand tire ware, and where you can go flat out. The track-acclimatisation mode has you drive through gates on the track and the faster and more accurate you perform the more credits you earn towards car upgrades in future sessions. Not only are these challenges fun, but there payout for driving practice laps not only helps you learn the tracks, but motivates you to perform the challenges. More racing games need to take this approach!
The Graphics are Better than 2015, but..
Overall F12016 has improved graphically and it seems to handle the frame rate better than its predecessor. The cars look really good and the overall look and feel of the track at high speeds look like the sharpest they have ever been for any game in the series. One of my favorite graphical additions is the heat haze effect that you can see in cockpit view when you are tailing another driver.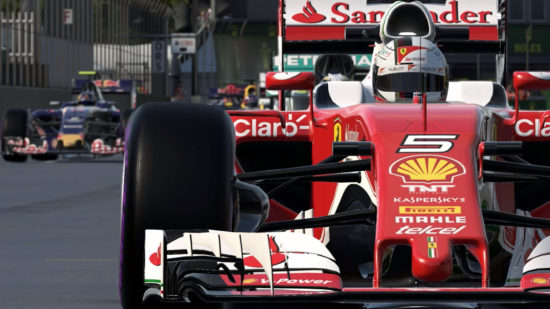 There are two areas graphically that still leave alot to be desired. The tracks themselves do not have any tire ware through the corners and in heavy braking zones, where in previous titles this was present. It may be a small detail, but for a game trying to present itself as a simulated racing experience it seems like track ware and tear should be in the game. The other area the game lacks is in the cut scenes…particularly when showing people. While I am not gonna hold that to hard against Codemaster's because the racing graphics are good, it's at least worth mentioning because it is noticeable.
Improved Handling Model
The handling in F12016 is much improved and it looks like Codemasters took some leasons learned from DiRT and applied them here. Now you can really sense the different surfaces, the height of the kerbs, and how well your car is gripping. The throttle is super sensitive and if used inappropriately on turn exits will send your car into a spin. This is real challenging to master, but offers a much improved experience.
I wouldn't say the handling is as simulated as hard as Project Cars or as forgiving as Forza 6, but I think it has a decent balance of simulation to being a game for the average racer.
The AI is Hard to Beat
Even if you are an experienced sim racer you are gonna find the AI challenging. It's gonna take some practice just to be competitive at higher difficultly levels. There were moments I was truly having trouble just keeping up to remain in the back of the pack. If you are looking to improve your skills though you can check out my 27 best tips for F1 2016.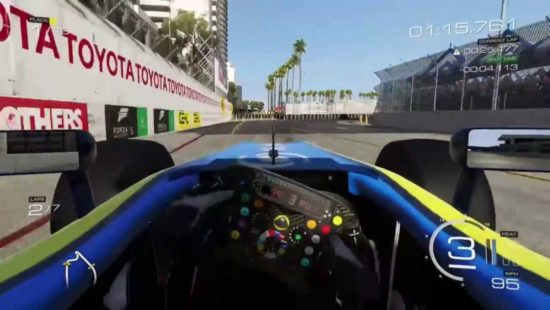 Playing F1 2016 With A Steering Wheel
The game play is super fun with a racing wheel. I tested it with the Thrustmaster TX and the Logitech G920, both which offered a great and immersive racing experience in cockpit view. The force feedback was decently strong and you really get a sense of the cars losing grip. Playing with all of the assists off is really difficult, but a fun challenge. If the cars feel a bit too hard for you to control, then I would suggest turning the stability control on. You can read more about racing wheel settings here.
GET THE BEST RACING WHEEL SETUP FOR F1 2016
The game supports all of the major wheel manufacturers on the market: Fanatec, Thrustmaster, and Logitech. For a complete lists of wheel options the game supports you can see the full list here.
F1 2016 Xbox One Review Wrap Up
I think this game is alot of fun and WAY improved over the previous title. I found myself really enjoying completing hot laps and trying to get on the leaderboards more than I was racing in career mode. Career mode is fun, but is hard and it's a grind. While I still don't think the game is perfect, Codemasters did a FANTASTIC job of listening to the F1 racing game community and incorporating their feedback into the game.
For F1 fans this game is a must own and is easily the best F1 racing game to date from the franchise. For casual racers and general racing gamers there is still something here for you that you can get into…a good racing experience. You can always cut out the safety car, skip the formation lap, dial down the difficulty, and add in some assists. The F1 2016 game will definitely make you say "WHOA" if you had previously tried the 2015 game.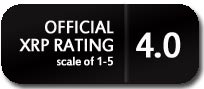 Check Out Xbox One Racing Games at Amazon
Customer Reviews
Great for F1 Fans, but not for everyone (read below)
13 people found this helpful.
F1 is the only sport I follow because of it's technicality, demand for precision, consistency and the balance between engineering and driver skill. ever since F1 2012, I fell in love with the series because I was able to see the fruits of my effort in nailing every apex, developing the car and optimizing the strategies to obtain the best results.
Best F1 Game to Date
3 people found this helpful.
Best F1 Game to Date… Well Done, although you must have a wheel to really enjoy this game… I recommend the Thrustmaster 458 Italia with the TP3A Pro Pedals. Game is well laid out UI is very good, career, leaderboards , car development, this game offers it all for the true lover of F1 racing. All the tracks, all the teams, and all the atmosphere of F1 racing. This is a must have for any racing gamer on Xbone.
Best one yet
One person found this helpful.
Sim racing is a difficult term. Online services such as iRacing often put console games to shame. While Codemasters hasn't quite gotten to that level of "sim", this game has met all of my needs for an F1 game. Career mode with car development? Check. Safety Car and VSC? Check. Formation lap? Check? Honestly havent yet ventured to the online play, but the career mode is outstanding. Recommend for any and all F1 fans!
Really good fun. If you like F1 and have played …
One person found this helpful.
Really good fun. If you like F1 and have played the others then this is right up your alley. If you are new to the genre it is easy to get up to speed. Controller or wheel, you can still have fun. I do miss the interview feature from the 2010 title I believe. That was a neat feature and made the game more interactive and realistic. Overall, a fun racing game with replay value.
Love it!
One person found this helpful.
Love it!, really awesome and challenging game, the attention to detail is really nice and complete. Career mode is fun and entertaining thanks to the challenges in practice sessions and dynamic race strategies. Missing the local multiplayer sadly.
Nice gift for the XBox One owner.
I gave as a gift. The 2016 version got many more positive reviews than the next year forward.
Amazing game/graphics. Very enjoyable
Amazing game/graphics. Very enjoyable. However, playing without a wheel is a bit frustrating. Can try adjusting sensitivity (wish there were a way to test what these changes do immediately without affecting your campaign). Would recommend to any F1 fan.
Great buy!
I'm so impressed with this game. I just got through my first season and finished 2nd in the championship. The graphics, physics, and sound are all amazing.
Five Stars
lotta fun
Great Seller. Great Game
Amazing game. Love it. It arrived really quick. Great seller.