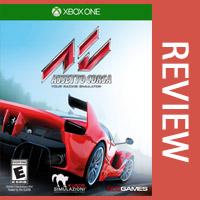 Assetto Corsa Review – Should You Buy on the PS4 or Xbox One?

Assetto Corsa Review "Buy, Wait for Sale, Rent, Never Touch?"

Assetto Corsa Review (Xbox One)

Assetto Corsa Review and Comparison to Project Cars on Xbox One

Assetto Corsa Xbox One – How Does Drifting Feel ?? w/Wheel

Assetto Corsa Xbox One Gameplay : Career Mode, Drifting & Supercar Racing!!!

My Thoughts and Suggestions on Assetto Corsa 1.14 Update for Xbox One

Assetto Corsa Review

Classic Game Room – ASSETTO CORSA review for PlayStation 4

Assetto Corsa Test – Review PS4 – Xbox One
Amazon Price:
$29.99
$17.99
You save:
$12.00 (40%).
(as of February 24, 2018 1:40 pm –
Assetto Corsa offers a solid sim racing experience on Xbox One. There are however a handful of drawback that prevent this game from being in an elite class of racing games and I will address them all here in this review.
What is Assetto Corsa
This game developed by KUNOS in 2013 has been a main stay on the PC as a racing simulator and has become a favorite among sim racers and is often regarded as one of the best racing games on PC. In August of 2016 it was ported over to the Xbox One and PS4 and hopes to compete with the likes of the Forza Motorsport and Gran Turismo franchises.
While I think this game is going to be a HUGE hit with a certain niche audience (like the readers of this blog), because of its fantastic handling physics, pristine engine sounds, and decent looking in race graphics…the causal racing gamer will find Assetto Corsa to be tedious and unfullfilling. If 100% simulation, deep immersion, and uncompromised authenticity are what you want, this is the console racing title you have waited for….But keep reading, cause there are other issues.
Pro Tip
: If you are not sure about Assetto Corsa, check out how I get games, save money, and avoid getting stuck with bad games.
Click Here
.
Cars and Tracks
The game features 80+ unique cars and about 11 laser scanned tracks that have various iterations. The game boasts that it comes with 102 cars, but that is not entirely true…there are about 80 cars and then 22 that are repeats and the second version is just a variation of the original car with more HP added for example. There is an OK variety of car manufacturers and they seem to have a lot of Lotus's.
The track selection is a bit lite and I think overtime this limited amount of tracks will not hold many peoples interest.
Weak Menus and User Interface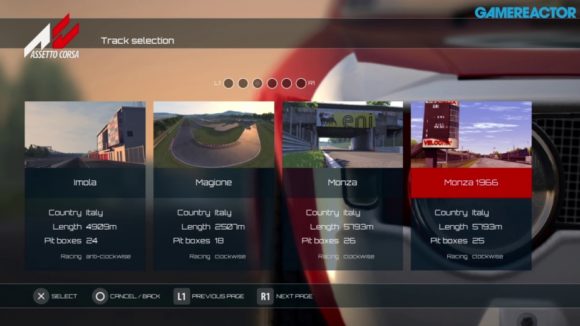 I normally don't focus to much on menus and UI for games, but it's worth noting for Assetto Corsa since it is particularly poor. The menus do look very clean, but the type and text is extremely small making it very difficult to read on your TV. This makes tuning and reading descriptions of parameters very difficult. Not to mention when you do wanna make a change they don't use sliders you have to d-pad through cycles of numbers.
While AC does provide options for making adjustments to settings such as assists, a few specific types of force feedback, and AI difficulty, there are plenty of settings that they stripped out of the PC version of the game when they ported it. For example in the advanced wheel settings there is no option to adjust deadzone and in the field of view settings your only choices are 50% up to 60%. There are about 25-30 settings I can easily say that are missing from the PC version and I am kind of annoyed they left out of the game.
An example of poor UI is if you start a race and you feel like your controller settings need adjustments, you have to back all the way out to the main menu, change your settings, and then reload the whole race. This creates alot of wasted time, when all you want to do is get into the race.
Uninspiring Career Mode
The career mode is bland to say the least. It is basically a mix of special events strung together that don't provide you with a great mix of cars and tracks. Winning and losing races offers no type of feeling and doesn't push you to want to succeed. For example, when you win or lose a race once you cross the finish line you car jumps to pit lane. There is no podium for wins or any type of indicator on what just happened. It's actually rather confusing when you finish a race…your not really sure what happened.
My biggest concern is with the small amount of tracks combined with the lack of sense of victory how long will AC keep me entertained! With the career mode being boring, I do find the hot laps, special events, time attacks, and practice sessions to be a lot of fun…but for how long, im not sure!
Racing Online is a Mess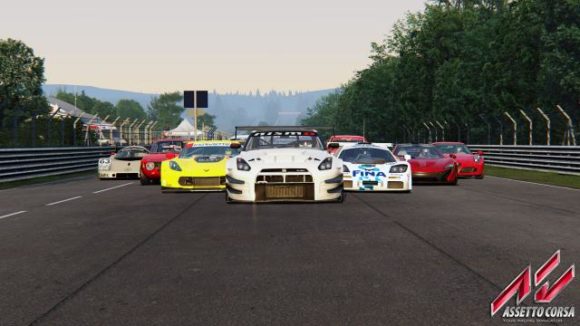 The only option for online racing is public lobbies which means trolling, horrible driving, unclean laps, and thats of course only if you survive the first turn. KUNOS hasn't said whether or not private lobbies will become available.
So for now you best bet is too race the AI, but…
Even on Easy the AI is Hard
This is actually something that I am happy about. I am an experienced racer and I was struggling on medium difficulty and even wasn't blowing away the competition on easy. Holding a lead is extremely challenging and catching up to the pack after a mistake feels impossible. The AI does stick to the racing line religiously and makes few mistakes. This particularly brutal when you consider the game doesn't offer rewind like other racing titles geared towards casual racers…in AC one mistake can cost you the race.
There are 4 choices for difficulty levels: Easy, Medium, Hard, and Alien. From what I can tell reducing the AI increases the braking distances of the AI cars and you see them occasionally braking in strange places on long straights. For the most part though the AI never crashes and if you bump into them they suffer little damage.
Now I like the challenge and this is the kind of simulation I have been waiting for on the consoles, but for the casual racer Assetto Corsa is unforgiving and will punish you 10 second time penalties for going off the track. Even on easy a casual racer who gets average lap times in Forza, will be eaten alive by the AI in Assetto Corsa. If you want to succeed in AC you better get good at driving!!
GET THE FANATEC CSL ELITE ASSETTO CORSA WHEEL BUNDLE
Good Graphics in the Racing Experience, but…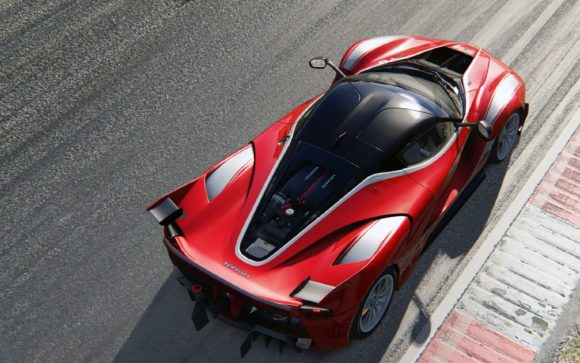 While I think overall games like Forza look more pristine because of how well they do ancillary graphics like grass, trees, and the lighting engine on the cars…the actual racing experience graphics in AC are solid. Cars give off puffs of smoke, dirt kicks up off the side of the road, and overall looks very clean and the sense of speed you get from cockpit view is impressive. The tarmac on the tracks have such fine detail and create a beautiful immersive environment to race in.
I wish the colors were a bit more impressive along with the accompanying graphics on the side of the tracks which look a bit flat, but all of that is forgivable because the driving aesthetics are done well. The sense of speed is good also.
The game does play around 60 fps and you will notice a few tears and skips in certain parts of certain tracks when played on Xbox One.
One area that I don't particularly love graphically as it relates to racing is the damage model. All the damage looks the same and really you can run straight into a wall at 150 mph and come away with a slightly cracked windshield and a few scuffs on your fender.
Best Sound Engine on a Console Racing Game
The sound engine is incredible. Each car sounds unique and has it's own soul and personality. With a high end set of headphones on this game is one of the most immersive console racing title I have played.
You can hear everything in this game and inside cockpit view it literally sounds like sitting in a cockpit. When of my favorite effects is when dirt kicks up into your wheel wells and it rattles around a bit before shaking out.
Best Simulated Handling Physics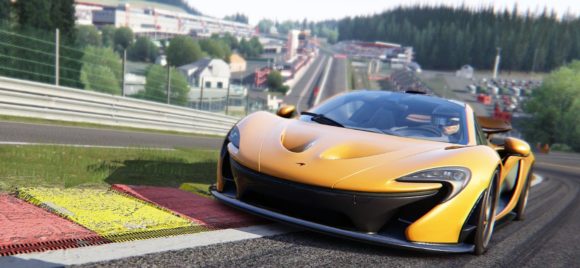 The biggest concern most people had when KUNOS announced they were porting AC onto consoles is that they were going to dumb down the driving physics. They didn't do that at all. This game drives better than both Project Cars and Forza Motorsport. RWD cars handle as you would expect with sensitive throttles that will shimmey the back end if not handled with care and you get lots of oversteer with cars not built for racing on tracks.
Each car feels uniquely built to handle as you would expect it to in real life. Now what that means though for a casual racer is your gonna get your ass kicked if you don't know how to drive!
"Assetto Corsa makes Forza feel like an arcade game"!
If you are a Forza Motorsport series you will be shocked when you realize how much Forza compensates for lack of skill. Now Project Cars is a different story as that game has great simulated handling physics; AC delivers here in ways that PCars let me down as they had an even worse UI for adjusting custom settings. This game has the best handling physics on a console title, even better than DiRT Rally.
Racing with a Force Feedback Wheel…WOW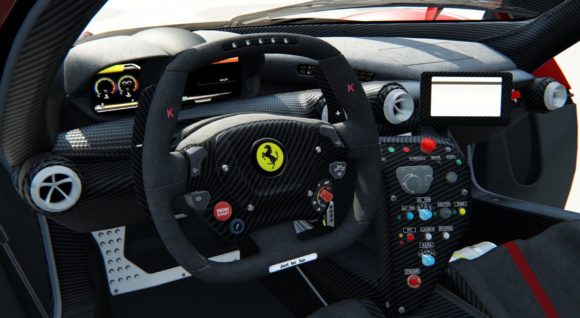 If i had to rate the force feedback Assetto Corsa easily comes in at a 10 out of 10. The feedback is really strong and the vibrations are intense. You even have the ability to fine tune how much FFB you get from the wheel, the road, and the Curbs.
"Assetto Corsa is far and way the most simulated game I have ever played on the console with a racing wheel"!
If you are racing with a wheel you are gonna feel every bump in the road, every bit of traction loss in your tires, and a strong pull of the wheel to snap back to center while you plow to fast through a sweeping turn.
What I am disappointed in is the lack of adjustments they allow you to make to fine tune your wheel to your preferences like you can in Project Cars. For example you can't adjust degrees of rotation in game, deadzones, linearity, or saturation. Now Project Cars went over board with settings, but AC did the complete opposite and thats disappointing.
If you want to adjust wheel rotation it has to be done on the wheel itself. The game automatically determines how much DOR each car should have and then locks you in…with your only option to change on the wheel itself.
>> WANT WHEEL SETTINGS FOR ASSETTO CORSA CLICK HERE <<
Is Assetto Corsa Worth a Purchase on the Xbox One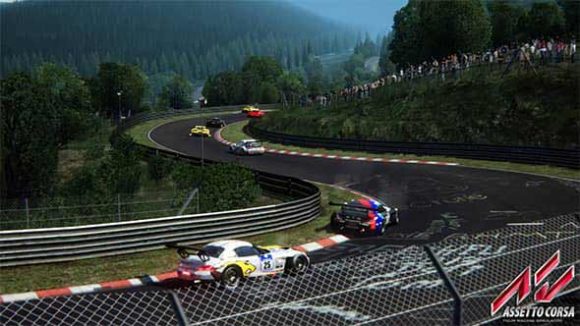 From my perspective as an avid racing game fan, the answer is YES. This is the game I have been waiting for…an uncompromised realistic driving simulator. This game will punish the cheaters who cut corners and ruin your lap when you catch to much of the inside on the curbs. If you have been on the fence about getting a wheel, Assetto Corsa will be the impetus to go and by one.
>>BEST RACING WHEEL FOR ASSETTO CORSA<<
Who the game is not for is a casual racer because the AI will chew you up and spit you out, even on easy the game is hard. Using a controller is even more difficult than a racing wheel and with no rewinds and an unfulling career mode I'm just not convinced the average racer will enjoy this game.
My Final Thoughts on AC for Xbox One
It is hard and frustrating when it comes to racing and doesn't even congratulate you when you win. It has poor UI and menus; it can be hard to navigate to exactly where you want to go without wasting time. The aesthetics that surround the track are not on par with Forza, Project Cars, and F! 2016. Simply the sheer number of tracks, cars, and features makes AC live in the shadow of those racing titles. The career mode is dull and tedious and not even presented well.
So even with all of that said how can I recommend Assetto Corsa…
Easy it is simply a great driving experience on the consoles. All of the things I hate about the game pale in comparison to how much I love racing in this game with a racing setup. The core driving experience is MAGNIFICENT, and features the best handling and a sense of immersion on the Xbox One.
Assetto Corsa is not for the faint of heart…It is hardcore and cruel to novices, but if you want a simulated racing experience with unparalleled realism and you can muster through losing a lot of races the cars are fun to drive.
>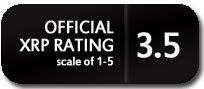 Check Out Xbox One Racing Games at Amazon
Customer Reviews
REAL SIM RACING with Small Scope
8 people found this helpful.
First things first: Assetto Corsa is the ONLY real RACING SIMULATOR available for the Xbox One. Physics are accurate, handling is spot on and wheel implementation is great.
I would like to see more tracks and cars offered
I would like to see more tracks and cars offered, but it is a decent game and has some cars you can't get in other games.
Needs more drift content but great overall sim
Love the game! Just really ready for the dlc packs I like drifting and right now there's only one car that is worth drifting. I just built a gaming pc in order to play it with mods for drift cars and tracks
Pretty game, that's about it
Pretty but not really an enjoyable game for me. But still a worthy addition to your racing library, especially for the price.
Five Stars
Great
Five Stars
Got the game in good shape and will play it very soon.
Awesome
One person found this helpful.
Great simulation racing game