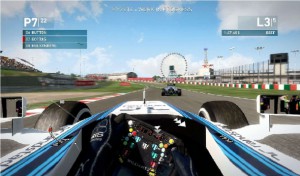 Playing F1 2015 with a controller?
You are missing out on the immersion and simulation factor that the game offers with a steering wheel. Codemasters built this game to be played in cockpit view with a racing rim in your hands getting a real feel for the F1 experience.
There is no better way to experience the feel of the speed and reflexes you need to precisely navigate turns at over 100mph.
Currently there are a handful of Xbox One steering wheels for racing games on the market ranging from $80 to $1,400, but which steering wheel option handles the game F1 2015 the best on Xbox One?
For F1 2015 in my opinion there is only one choice that makes sense…
Thrustmaster TX Servo Base ($250)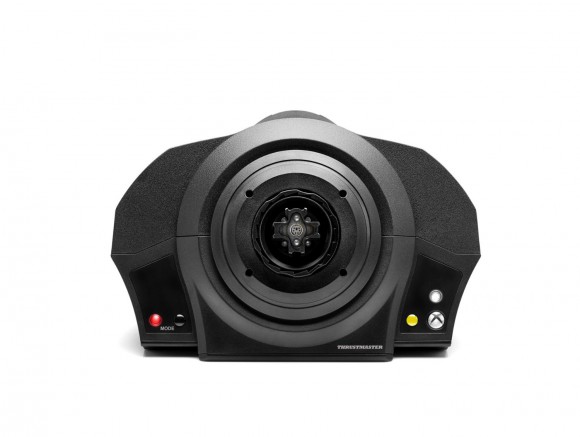 Without a doubt the Thrustmaster TX is the number one wheel base for the best experience in F1 2015 especially on an Xbox One console. This wheel base transfers the force feedback strong, accurate, smooth, and super quiet!! It features a brushless motor, and its the core component of the Thrustmaster eco-system.
"The force feedback in the TX has such a true feel and you can even sense the cars losing grip or hitting bumps in the tracks"
When you get the Thrustmaster TX Servo base you will need to add pedals and a rim separately, but I will get that in a minute…
Using the TX, gives you such a great feel for the road, how the cares are behaving, and a real natural driving sensation. The force feedback and vibration are truly a game changer. Plus what's great is the TX offers 270 degrees of rotation just like a real Formula 1 race car (you can crank up the rotation all the way to 900 degrees). It also has vibration and gives a nice sensation when you are catching the rumble strips in the corners.
The Thrustmaster TX is Very Customizable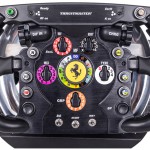 Here is where the TX set's itself apart from the completion; the eco-system. The Thrustmaster TX gives you the ability to add on pieces such as the Thrustmaster Ferrari F1 rim (which has paddle shifters) and the T3PA pro pedals (which come standard in an F1 layout). Adding these pieces will truly make the F1 2015 game an completely immersive experience on the Xbox One.
Easily Mounts To Cockpits and Wheelstands
Mounting a wheel on a cockpit or wheelstand helps you get your body in a driving position. There are many different varieties, but you may want to consider an F1 type seat. This wheel mounts easily on almost all racing cockpits and it also include a table mount clamp. I use the Playseat Evolution, but you can also mount this racing wheel to a wheel stand (click here for the correct wheel stand).
If you really want to step it up a notch, you can check out the best F1 Xbox racing setup which features Playseat's F1 racing cockpit. This setup is totally bad ass!!
For other options of Xbox steering wheels and learn more about what to look for in a steering wheel, you can check out this page here.
F1 2015 Steering Wheel Xbox One Wrap Up
Any Xbox One racing wheel will always be better than playing with a controller. Adding the Thrustmaster F1 rim onto the TX certainly makes this the most superior racing wheel for the game. There are other Xbox One Racing wheel choices that work with the game, but don't offer great options compared to adding the F1 rim and 3 pedal set to the TX servo base.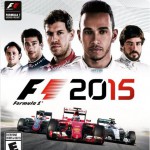 If you want to see a full immersive setup of how I race F1 2015, you can view all of my Xbox peripherals here. If you are looking to create a completely immersive driving experience in F1 2015, you can go here and see how I have added vibration to my cockpit. Adding vibration is a game changer…when you seat shakes when it hits the rumble strips, you will forget that you are playing a game in your house.
For more information on F1 2015 for Xbox One, read our game review.
Best F1 2015 Steering Wheel And Related Xbox Items at Amazon
Do you own a steering wheel? Which one do you have and how does it feel with F1 2015? Let me know in the comments section below.