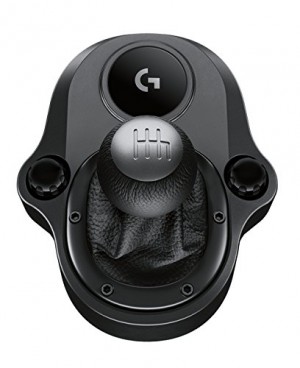 Now that Logitech has released the G29 and G920 Driving Force steering wheels for the next gen consoles and new versions of Windows on the PC, they have paired an independent shifter to work with those wheels; The Logitech Driving Force Shifter.
On previous Logitech Wheels like the G27, the shifter came standard with the wheel and pedals. This time around the six speed H pattern shifter is sold separately. If you haven't raced with a shifter before, adding one to your racing setup, adds more simulation and more immersion to your gaming experience.
Hands down it's a no brainer to pick up this shifter, but let's review it and make sure it's worth the $60 bucks they are asking for it.
Great Durability And Comfort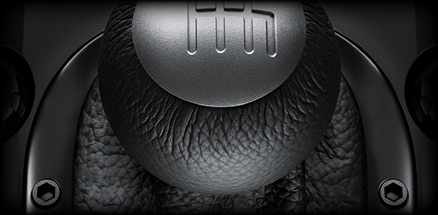 The Driving Force Shifter is about 1.5 lbs and made with a solid steel gear shaft and resembles the G27 shifter without the buttons. It is definitely a quality construction made of 90% steel and covered with hand stitched leather. Logitech certainly focused on making a a product that will not only last a long time, but be comfortable in your hands.
"The shifter resembles and works like that of which you would see in a high performance race car."
It has a six speed H -pattern shifter that moves smoothly and "clicks' into gear. To get to the reverse, you have to push down on the shifter. This shifter moves and shifts like a real car and feels good in your hands. It's got a fairly short throw and maneuvers through the gears easy. If you haven't used a shifter with a racing game before, this will help you not only be faster, but make accurate gear changes on hairpin turns and the straightaways.
The Shifter Easily Mounts To Most Cockpits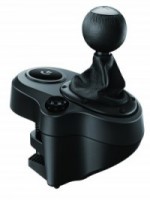 For mounting the shifter, they include built in clamps so that you can mount it on a table or a racing rig. You will definitely want to secure it to minimize its movement while you are shifting and making racing maneuvers
Logitech recommends mounting to a Playseat, but most cockpits these days are compatible with the Logitech components.
It Has A Warranty For Piece Of Mind
The shifter comes with a two year limited hardware warrenty. While I have never had to contact them, they are reported to have excellent customer service.
The Driving Force Shifter is Compatible On Multitple Platforms
The shifter is compatible with the Logitech G29 and G920 Steering Wheels and work with any game that supports those racing wheels. This will work on PlayStation 4, Xbox One, Windows 8.1, Windows 8, or Windows 7.
Logitech Driving Force Shifter Review – Final Thoughts
Being that this is the only compatible shifter for the G29 and G920 steering wheels, there isn't much to compare it to. I do think overall the Thrustmaster Th8A shifter is much better shifter for the Thrustmaster wheels, but that won't work with these Logitech steering wheels and that one is more than double the price.
Adding a shifter is a big deal, it's a much needed component for immersion and simulation. I do think the $60 is a fair price for this kind of shifter. This things works perfect for the Logitech wheels. I consider this shifter…

"…a must add-on if you own the G920 or the G29 steering wheels."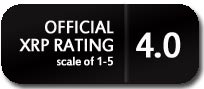 The Logitech Driving Force Shifter and Related Items at Amazon
Logitech Driving Force Shifter
Rated
4
/5 based on
1
review
Do you have the G29 or G920 steering wheel or have you used a Logitech wheel in the past that came with the shifter standard? Let me know what your experience is on the comments below.