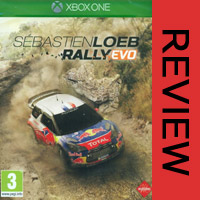 Sébastien Loeb Rally Evo Gameplay & Review on Xbox One

Sébastien Loeb Rally Evo (Xbox One) Gameplay – 2016 Let's Play Playthrough Review HD

Sebastien Loeb Rally EVO Review (Xbox One/PS4/Steam)

PS4 Gameplay Reveal – Sebastian Loeb Rally Evo

Sebastien Loeb Rally Evo – recenzja (wideo review) – PS4, Xbox One, PC

Sebastian Loeb Rally Evo PC Review & First Impressions

Sébastien Loeb Rally Evo (PC – PS4 – Xbox One) – Review – ReVinha

Sébastien Loeb Rally Evo REVIEW XBOX ONE PS4 PC FULL Gameplay

Sebastien Loeb Rally Evo First Look – Gameplay – Review Xbox One/Ps4

Sebastien Loeb Rally Evo PS4 Review – WRC 5 Vs Sebastien Loeb Rally Evo
Amazon Price:
$15.49
$15.35
You save:
$0.14 (1%).
(as of April 29, 2017 7:39 am –
Sebastien Loeb Rally EVO is a sim style competitive rally racing game endorsed by the single most successful driver in WRC of all time: Sebastien Loeb.
The premise of the game is to drive famous rally cars from both the past and present and participate in rallies for off-road events worldwide. It feature various racing disciplines from single Rally stages to full Rally events to Rallycross snd Drifting events. The game pays a lot of tribute to Sebastian Loeb and details the strategies that made him a racing champion.
Sebastian Loeb Rally Evo Quick Overview
Developer: Square Enix
Release Year: 2016
Race Style: Rally Courses
Game Physics: Simulation
Maps: Worldwide – Over 300 km of real-world tracks fully reproduced
Game Progress: Career Mode/Free Play
Cars Featured: 16 car manufacturers with 60+ vehicle models
Best Features: Cars span different eras of rally racing
Biggest Complaint: Graphics and feel of the cars
Racing Wheel Support: Yes
DLC:
XRP Rating: 2.5
What The Critics Rate It

Pro Tip
: If you are not sure about SL Rally Evo, check out how I get games, save money, and avoid getting stuck with bad games.
Click Here
.
My Opinion On Sebastian Loeb Rally Evo
I appreciate what this game was attempting to do, paying tribute to a rally legend, but truly it was a let down in so many ways. The graphics offer a sub par appearance and the driving physics leave a lot to be desired with both a racing wheel or a controller. The game is marketed as a sim style rally game, but the driving inputs don't feel realistic at all especially when you compare them to other rally titles like Dirt Rally that also released in 2016.
The game does do a good job of putting together an entertaining career mode that span many eras of rally racing. Being I am not a hardcore rally racing fan, I actually found the experience educational. You will learn about the rally drivers the cars and the tracks as you progress.
They game does have a nice array of rally tracks from world wide locations 8 rallies, 64 stages and 5 rally crosses) and while that is pretty beefy they just arnt up to snuff graphically. For a game that is trying to be a rally sim racer, the graphics come across as arcadey and cartoonish. All the dirt, trees, rocks, and advertisements appear very flat and lack depth. The interior car cockpits also look very plain and lack the detail we have come to expect from racing games.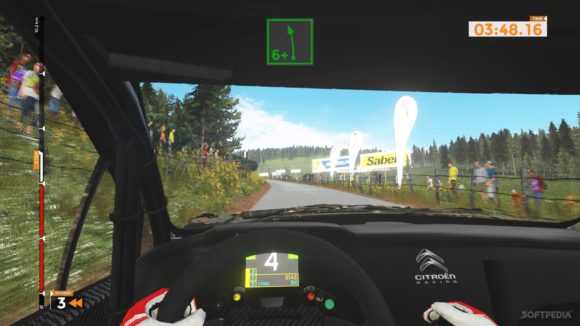 The driving experience itself is just ok. It's intuitive to understand the driving inputs, but where it falls short are the feel and physics. This is particularly noticeable when using a racing wheel. I tested several different wheels with Rally Evo and non of them delivered the experience I got from competing rally titles. The force feedback seemed very artificial and choppy with not limited room to make adjustments to your experience.

Overall this game was very disappointing to me because I have had it on my radar for over a year. It's NOT a game you should pay full price for. I would encourage you to check out the FREE demo on Xbox One before you consider purchasing the game. If you were to find the game for between $12-$15 dollars on Games with Gold or used then I think its worth it. This is a rally racer that you can skip out on and would be better off considering WRC 5 or Dirt Rally for a better experience.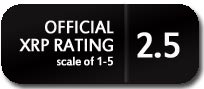 Buy Racing and Rally Games at Amazon
Have you tried Sebastian Loeb Rally Evo? Let me know your review in the comments below.
Sebastian Loeb Rally Evo
Rated
2.5
/5 based on
1
review
Customer Reviews
Did you people forget how to have FUN?
9 people found this helpful.
This game is a throwback to the gool ol' arcade rally days of Colin McRae Rally 04/05 & Rallisport Challenge/RC2 on the original Xbox. If you remember those with nostalgic fondness, you should stop reading & get this game right away.
While graphics are not really next-gen, this game packs in a lot of content to satisfy hardcore rally fans
11 people found this helpful.
Sebastian Loeb Rally Evo is designed for rally fans from the ground up, and would mostly appeal to those people. There is not a lot of appeal to other gamers, but the game never wanted to be appealing to a wide audience.
RBR for console
2 people found this helpful.
This is pretty much richard burns rally made with console controllers in mind. It isn't super easy. You can't just go full throttle all of the time and expect to do great. One thing that disappoints me though is the lack of left foot braking. The sound is spot on if you watch a real rally stage from inside the cockpit on tv. You have a helmet on so of course the sounds are gonna be a little muffled. If you want an easier racing game, there are plenty to choose from. People complain about this game not being realistic, but then play dirt 3 and think it's super realistic. Nuff said
Rally action~
One person found this helpful.
Love rally games especially with an actual racing wheel! Check it out, you won't be disappointed!
Good racing game
One person found this helpful.
Well worth the admission fee if you are into this type of racing. Recommended.
Five Stars
One person found this helpful.
fun game and not to hard to get used to i'd recommend this game
Fast, intact, and better rally game then most!
Shipped fast ,no damage, and is definitely better than dirt 1,2,and 3!
Four Stars
4 people found this helpful.
fun game to play with steering wheel and very challenging