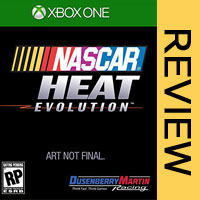 NASCAR Heat 2 – Career Mode! (Rivalries Are Back!)

Nascar Heat 2 Great Finishes

NASCAR Heat 2 – Stage Racing, Career Layout, Dirt Racing!

NASCAR Heat 2 Gameplay (Victory Celebration)

NASCAR Heat 2 – ELDORA GAMEPLAY

[FINALLY RACING FOR THE WIN!] NASCAR Heat Evolution Chase Race #4 CHARLOTTE (David Land Plays)

WOST LOBBIES EVER!!!! [NASCAR Heat 2] Xbox ONE Online Racing

NASCAR Heat 2 – New Damage Model, Iowa Speedway, Physics IMPROVED!

Death of Jamie McMurray on NASCAR the game Inside Line

NASCAR Heat Evolution: Trolling #1 "The Eleven Caused The Big One"
Amazon Price:
$29.00
(as of February 24, 2018 8:20 pm –
NASCAR Heat Evolution returns with the first NASCAR title in 10 years from Monster games and Dusenberry Martin Racing. It is certainly not an evolution in any sense as it represents a total step back in the NASCAR games they created over a decade ago like Dirt to Daytona and Heat.
While the game features the 2016 NASCAR Spring Cup racing season with all of the drivers, liveries, and tracks it has mediocre graphics, un-realistic handling physics, a terrible collision engine, un-challenging AI, and a poor user interface.
IF it seems that my assessment of the game is rather cruel compared to other titles, I'll chalk that up to the fact that this franchise falsely advertised what we should expect from this racing title. This title was not only meant to compete with the likes of Forza, F1 2016, and Assetto Corsa, but it was supposed to serve the NASCAR racing fans as something to keep them engaged in the off season.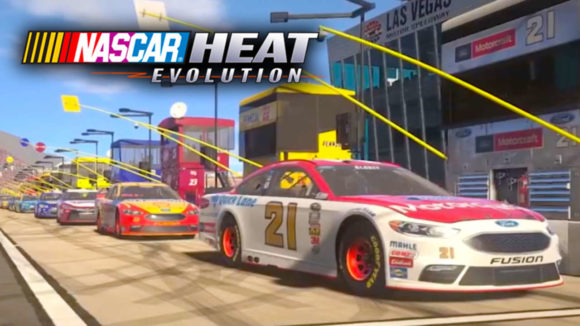 Pro Tip
: If you are not sure about Nascar Heat Evo, check out how I get games, save money, and avoid getting stuck with bad games.
Click Here
.
NASCAR Heat Evolution Xbox One Gameplay
You can also choose to race Arcade or simulation, neither of which are very challenging. With arcade mode the physics of the cars are much more loose and in simulation your steering inputs become more sensitive. Either way most of the track you can just jam on the throttle and turn your way around the tracks without ever once having to apply the brakes.
The AI opponents despite their lack of mistakes offer little challenge and it
Graphics that Feel Like the Last Generation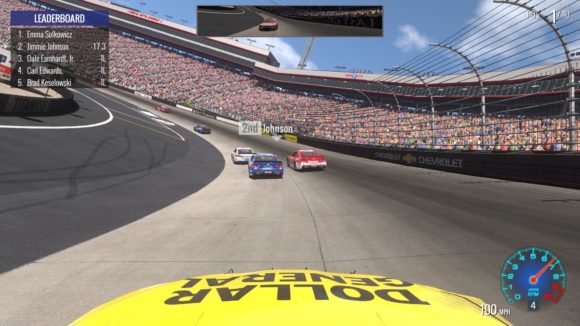 BEST RACING WHEEL FOR NASCAR HEAT EVO
The lightening engine is pretty week, the cars don't shine, there is now sharp glare making the cars feel alive. The tracks lack characteristics of being raced like deep rubber marks in the tarmac (there are some, but its weak), marks on the walls from accidents, or tire tracks through the grass. For example you can do a doughnut in the grass and your car leaves no tire marks.
"This game looks like it should have been made for the Xbox 360"
There is a generic looking smoke that comes out of the cars after minor spinouts and the developers over abuse the use of it for a very arcadey looking effect. The game doesn't even have a damage model built in so if you crash your car it will never show any effects of wear and tear.
Lack of Features and Too Many Locked Tracks
The game doesn't have any features to change your cars setups for specific tracks. This means you can't fine tune your car for particular tracks and save the settings. For example, if you want your car to have max acceleration at Bristol and then tune it to be a bit looser at Talladega, you have to go and change the settings for each race. This is extremely time consuming and isn't really geared towards new racers who don't know what they are doing. The only thing you can really adjust quickly is in the options menu you can move a few sliders to adjust your steering, brake, and throttle sensitivity.
The game features a pit lane, but it doesn't do anything. When you go into pit lane nothing happens your car doesn't get fixed. That actually makes alot of sense in Heat Evolution, because the game doesn't have a damage model feature so there is nothing to fix…no tire ware, no aero damage, no nothing. How can we have a want to be sim NASACR game in 2016 with no pit lane?
The in race HUD only features an odometer and a leader board, but no track map. You have no sense of where you are on the track in relation to other drivers. You can't tell if there is an accident or how far you are ahead or behind. There are also only 3 camera angles: hood cam, cockpit, and a chase cam all of which don't offer the ability to adjust them to your personal preferences.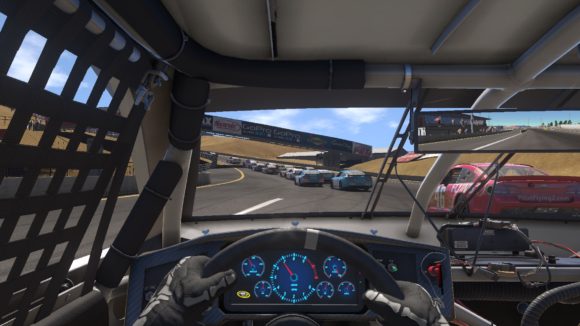 BEST STEERING WHEEL SETTINGS FOR NASCAR HEAT EVOLUTION
When you get the game and you want to feel great about your purchase you want to explore around and race a few tracks, but you can't. They make you unlock tracks!! You only get 4 tracks to start and then everything else you have to race to unlock. The game is just not that good for you to warrant spending the time to unlock the tracks you want to race. This to me is a huge mistake by the developer and something you just don't see in racing games anymore.
Racing Online is a Mess
Since the AI isn't very challenging, you are probably gonna want to explore some stiffer competition online. You will be disappointed here as well.
The game offers 3 different lobby types: Hosted, Normal, and No Rules. They essentially all race EXACTLY the same. The only difference is that Hosted means you can kick people out, normal means you can't kick people out, and no rules is where they say go ahead and drive like an A**HOLE. The problem is that in all 3 lobbies everyone drives like an A**HOLE. There are no disquals, penalties, or discouragement for trolls driving outside of the no rules lobby.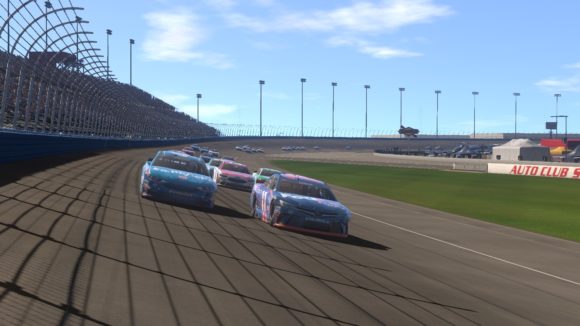 The only thing they did right with the online mode is that they took away the yellow flags. In previous NASCAR titles when you drive online there was always a yellow flag out…you would drive a straightaway and then people would wreck, you would drive under yellow for a few seconds, then it goes green you hit another straight, and then the yellow flag comes back out. At least they fixed that issue, but…
The one thing yellow flags allow people to do is catch up when someone wrecks them…that is now gone. If you wreck online your race is pretty much over, because with no cautions, you will NEVER catch up. This pretty much gives all the advantage to whomever starts at the pole position.
Another aspect they get wrong with online modes is that they don't even incentivize it. When you race online you don't earn anything towards building your single player career mode. It doesn't help you work towards unlocking any of the tracks or features like upgrading your garage.
NASCAR Heat Evolution Xbox One Review – Wrap Up
If you are thinking about buying this game, DON'T SO IT!!! Save your money, this is not the NASCAR game you deserve as a consumer. The best way to let the developers know this game is unacceptable is not to purchase it. It is weak on graphics, limited on features, and for a game that said it wanted to be a simulated racing experience offers no challenge whatsoever.
To date, this is the lowest rating I have ever given out for a game since this blog started in 2014. I couldn't be more disappointed, as I had really high hopes for Heat Evolution.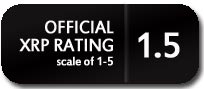 Checkout Racing Games At Amazon
Customer Reviews
Love it
One person found this helpful.
My special needs son just loves it. He's a NASCAR fan and loves racing with other drivers
Five Stars
great game
Five Stars
great
Five Stars
Grandson Loves it!
Get on the gas!
So far so good. Takes some practice but overall it's fun and pretty addicting. Car steering could be better, hopefully improves with car tweeks along the way!
Have you tried NASCAR Heat Evolution, what was your experience like? Let me know in the comments below.
NASCAR Heat Evolution Xbox One
Rated
1.5
/5 based on
1
review