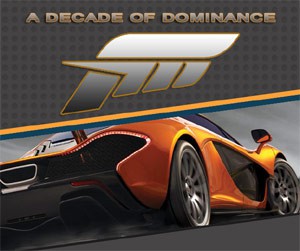 Since it's original release in 1997, Sony's Gran Turismo racing sim series had been a top seller and had absolutely no competition. The amount of cars, tracks, and most importantly, racing mechanics were highly praised by critics and consumers. Arcade-style racing games such as Need for Speed were in their own niche; they were only comparable by the fact that they were racing games, but for simulations…
Gran Turismo was king.
By 2005, Gran Turismo was on its fourth release. Notorious for its long development times and delays, Gran Turismo 4 was still very well received by critics with its release on the Playstation 2. It was in this same year that Microsoft wanted to throw it's attempt at a racing sim into the mix with Forza Motorsport for the Xbox. For the first time, Gran Turismo had competition for racing simulation supremacy.

Granted, Forza was exclusive to Xbox as Gran Turismo was to Playstation. Developer Turn 10 Studios wanted to make its mark and make it count. They were fully aware of what Gran Turismo had done since its original release, and Turn 10 wanted to make sure that Forza stood on its own and above Gran Turismo.
And miraculously, it did. Forza Motosport released to critical praise across the board. Many critics agreed that while it did many things better than Gran Turismo 4, it also did some things worse.
Forza Motorsport steps up to the bat and connects like a major leaguer, in some ways advancing past the somewhat stagnantGT series, and in some ways falling short. – IGN.COM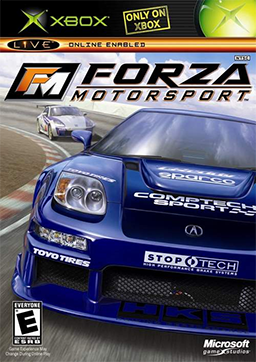 It's car selection, car customization (both cosmetically and mechanically), track selection, career mode, and damage modeling, which Gran Turismo never had, helped Forza become the successful series it was meant to be on the Xbox. It also featured trainers to help newcomers to racing sims learn the tracks and cars such as a racing line to follow that would change color depending on when you needed to slow down or brake. Despite the Playstations 2's ability to go online for multiplayer, Gran Turismo never took advantage of this until much later in the series. Forza kicked it up a notch by featuring 8 player online multiplayer and modes. This began the precedent for online racing sims on consoles.
Forza Has Arrived
With the release of the Xbox 360, Forza continued with Forza 2, 3, 4, and Horizon. Each iteration expanded upon the previous in the series which arguably forced Gran Turismo to keep up.  Forza 2 featured the same rich and sim heavy racing as it's predecessor and added more comprehensive features, namely the ability to share your custom skins online, along with special tunings for cars, and selling your cars on the marketplace. This added a much welcome social aspect to the series and created a car club environment that was highly praised and received.

For the most part, Turn 10 refined each game and added more social features. Forza 4 in particular was a high point in the series. it featured integration from the Top Gear TV series and an absolutely impressive Auto Modellita mode that allowed you to inspect the interior and exteriors of many cars. These cars were nearly photo realistic models that looked like they were straight out of a showroom.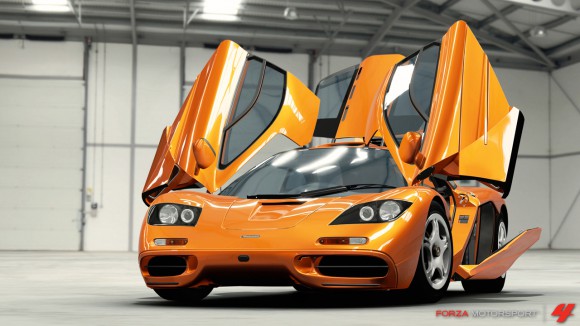 Forza Horizon was an entirely different twist on the Motorsport formula. Rather than focusing on simulations, they made the game more arcade-like in an open world fashion. Similar to Burnout Paradise, Horizon featured an open world in which you were had free reign to start races and complete races ranging from point-to-point and drift race. Social aspects were also a focus as well, including integration with Microsoft's SmartGlass to have a second screen act as a map and GPS. Horizon was well received for its change on the Forza formula.
The Next Generation Of Forza Motorsport
Forza 5 would be Turn 10's first foray into the next generation of gaming with the Xbox One. Simply put, the first thing to grab you on this game are its graphics. It was a truly impressive visual feat that couldn't be possible on the 360.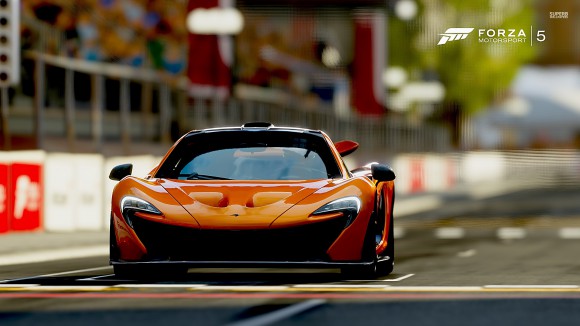 With the extra horsepower of the Xbox One, Turn 10 was able to further develop the artificial intelligence and focus more on racing. However, this next gen offering did feature considerably less cars than its predecessors – Forza 4 featured nearly 500 cars, while Forza 5 had around 200. The racing and features were still up to the Forza standard, however.
A second next gen offering came in the form of Forza Horizon 2. Again, this was somewhat of an anti-thesis to the simulation racing of Forza 5, as it was a direct sequel to the original Horizon.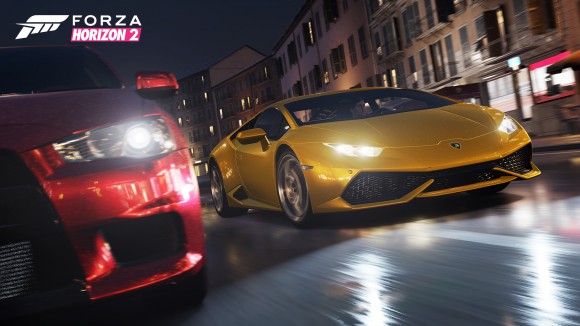 While Horizon took place in Colorado, Horizon 2 opted to go for the more exotic locations in Europe that included parts of France and Northern Italy. This open world would also be three times the size of the original Horizon's map. Horizon 2 would also mark the first time a Forza game featured a dynamic weather system as well. Similar to Forza 5, Horizon 2 featured its own set of social online features in the name of Car Meets. This would allow you to share your tunings and custom skins with other racers and also compete in many different events.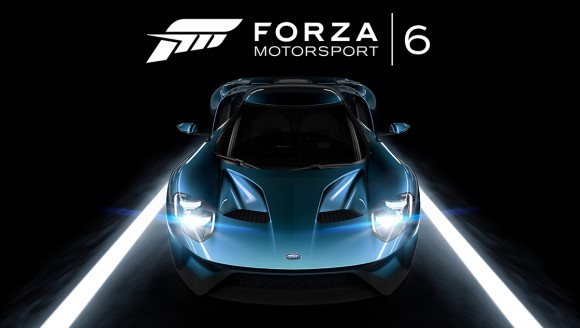 The future of Forza is bright. Turn 10 is constantly striving to be ahead of the pack and make the most comprehensive and robust racing sim on the market and for the most part, they are succeeding. Forza 6 has just been announced and we can only imagine what Turn 10 will do considering 2015 is the 10th Anniversary of their beloved series. Gran Turismo and Forza will always be matched; either one will do some things better than the other, it's just a matter of who can make it to the finish first.
For more info on Forza, you can check out the Forza Motorsport trailer history or the best racing wheels for Forza racing games.

Forza Mototsport Video Games At Amazon